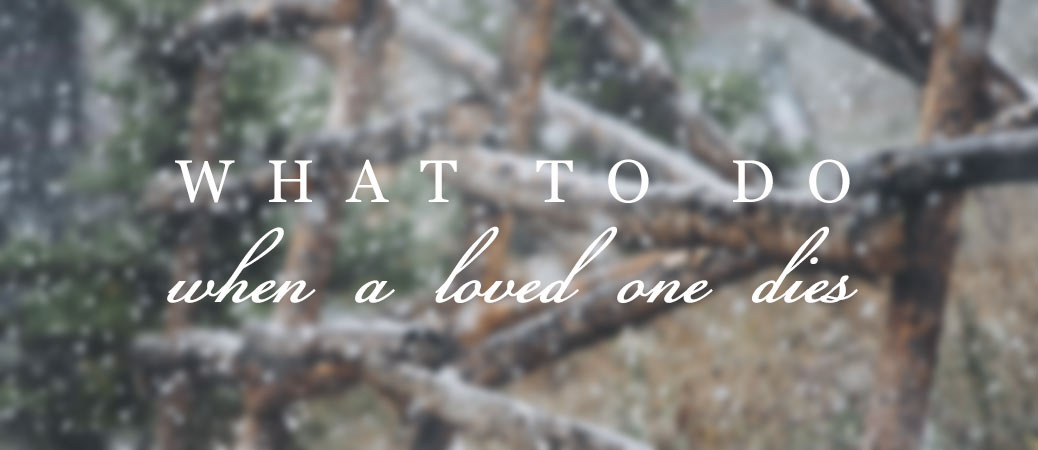 Many of us have no idea what first steps we should take when a loved one dies. Here is a very helpful checklist, adapted from the Center on Aging at the John A. Burns School of Medicine. You can use our downloadable, printable checklist (available here), or built your own list using these main tasks:
Call your minister, family members, or friends to be with you immediately after the death of your loved one.
Call the funeral home, mortuary, or medical school about transporting the body.
Contact the people who can help arrange the service.
Notify the local newspaper of the death and include information in the obituary on location of service, donations, flowers, etc.
Alert other family, friends, workplace, and faith and volunteer communities about the death.
Obtain ten to fifteen certified copies of the death certificate, depending on the complexity of the estate.
Contact the Social Security office.
Contact the life insurance company of the deceased.
Explore eligibility for Civil Service and Veteran's benefits.
Notify the lawyer or executor of the estate.
Alert credit card companies.
Cancel prescription, newspaper, and other subscriptions.
Cancel automatic bill payments.
– When Death Occurs: What to Do When a Loved One Dies
Center on Aging, John A. Burns School of Medicine, University of Hawaii
(Visited 228 times, 1 visits today)