Here we showcase one of our most popular cremation urns, a beautiful, rustic bass fisherman funeral urn memorial. Crafted in a small Oregon woodshop using premium hardwoods, intricate inlays, and laser etched detailing, this cremation urn is a beautiful way to celebrate the one who loved to fish.
Bass fishing is a popular sport all throughout the USA, with the black bass being the most specifically sought-after game fish in the United States. Boat fishing is an exciting variation on bass fishing, and anglers everywhere enjoy spending a day on the river trying to catch a legendary prize.
If your loved one loved to fish, chances are this is how he (or she) would like to be remembered. Our Boat Fishing Cremation Urn with 3-Dimensional Inlay Art is the permier combination of premium American-made craftsmanship, rustic beauty, and lifelike detail, all with an outdoorsy boat fishing theme. This bass fisherman funeral urn memorial is available with several additional fish choices: Not only bass, but also salmon, walleye, and trout.
Let's take a closer look at this funeral urn memorial for the bass fisherman. First, a video:
This urn is available here
As you can see, this urn is built to last using solid oak wood. Also available in dark walnut, white maple, and gorgeous lush mahogany, we can personalize any of these types with a custom laser engraved inscription on the top or back of the urn.
But the main facet of this urn is the attractive 3-dimensional inlay art scene. Using a backdrop of light alder wood – which is etched with a forest scene lining the edges of what could be a lake or river – the fisherman is made from rosewood and a cherry wood hat, standing in a walnut wood boat. In the foreground is the highlight of the piece, a leaping bass carved out of rich natural cherry wood and etched in perfect detail.
Now some photos: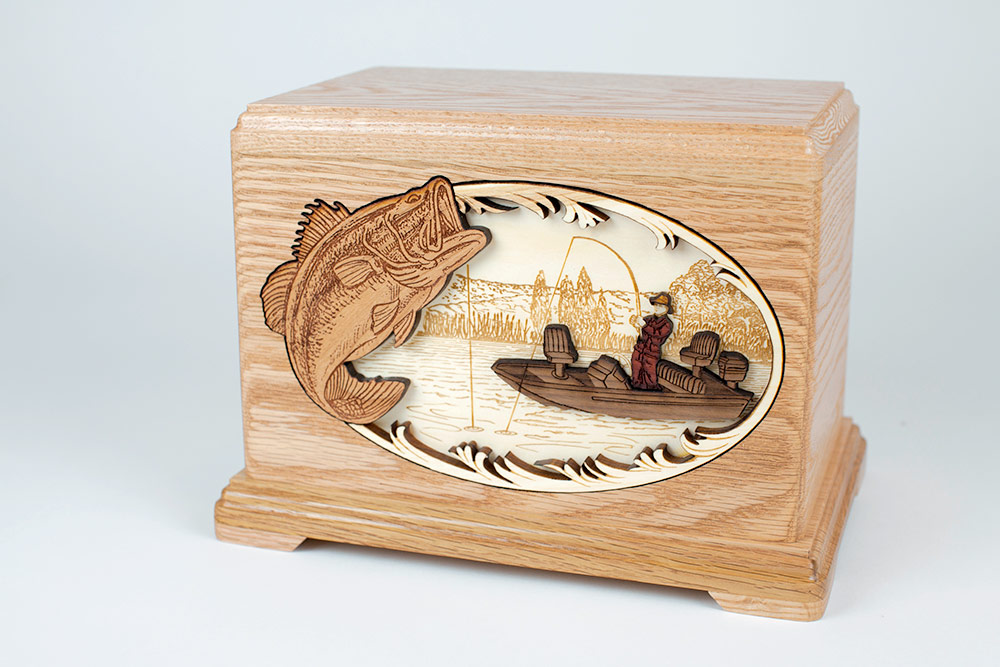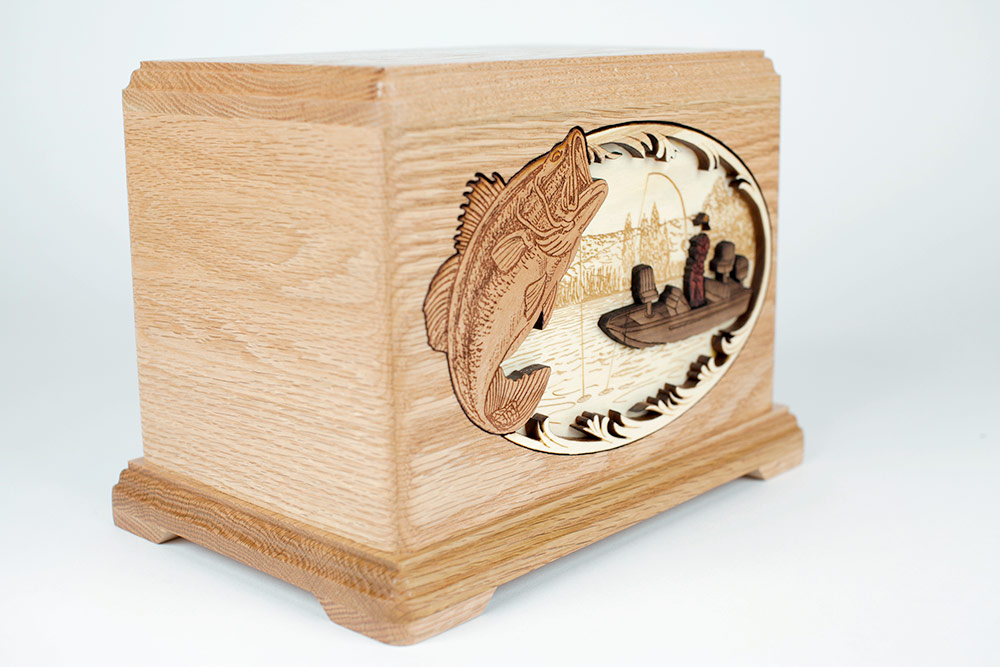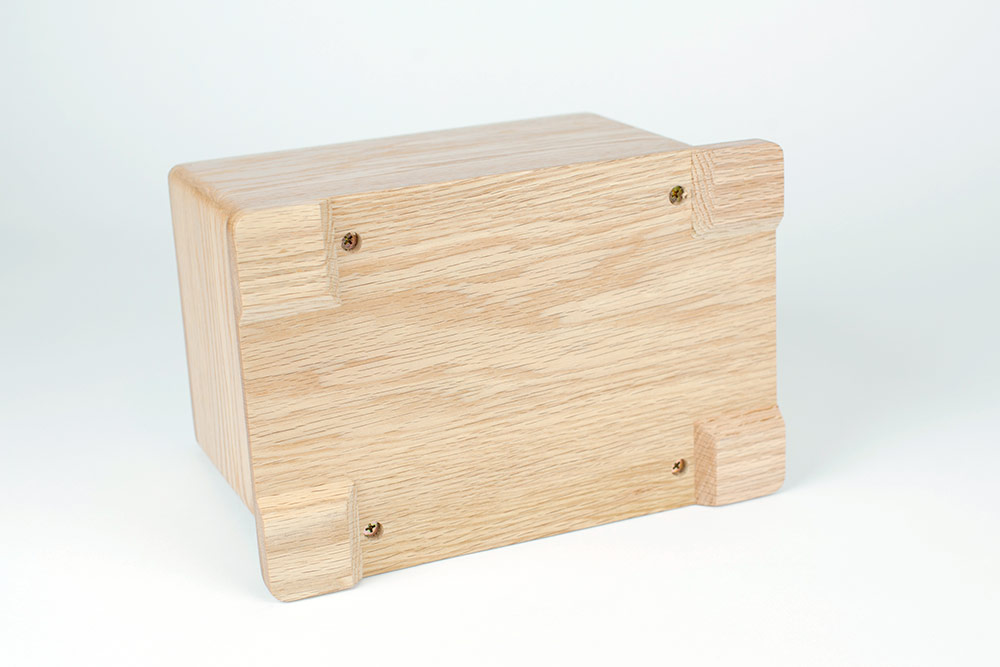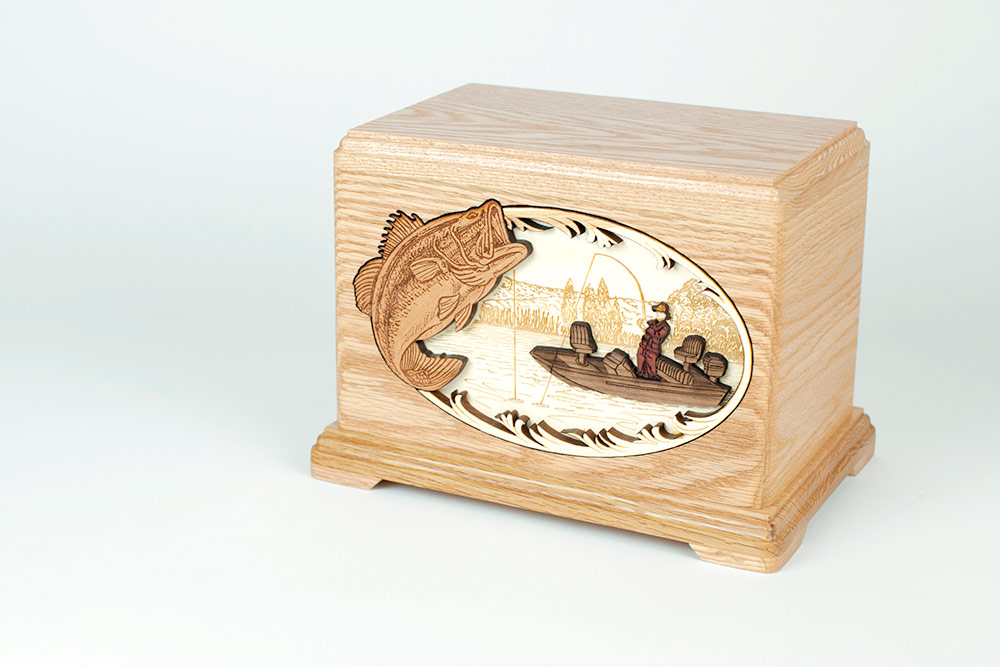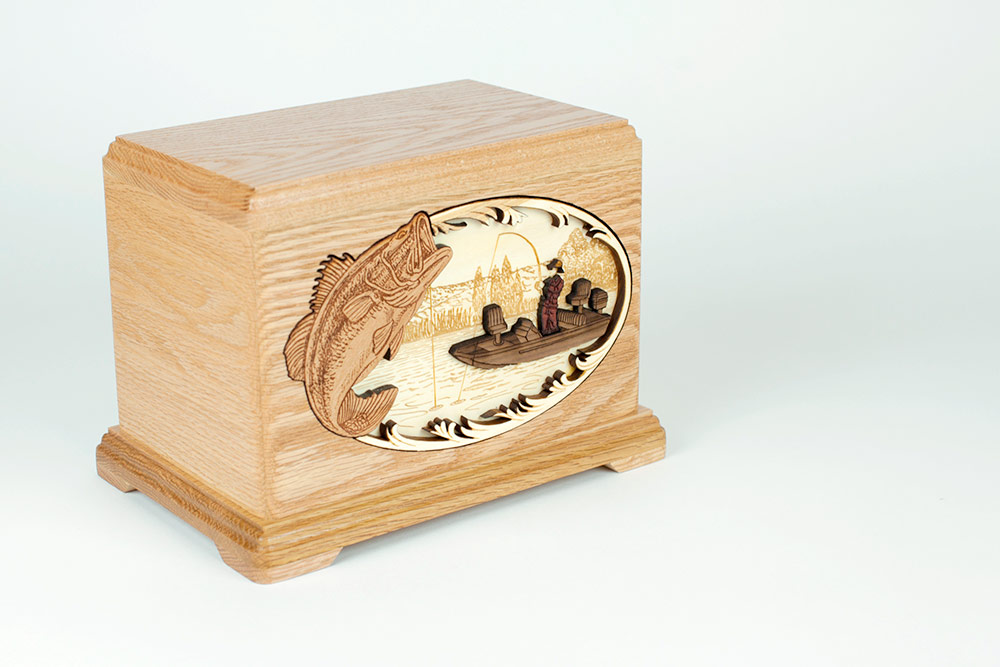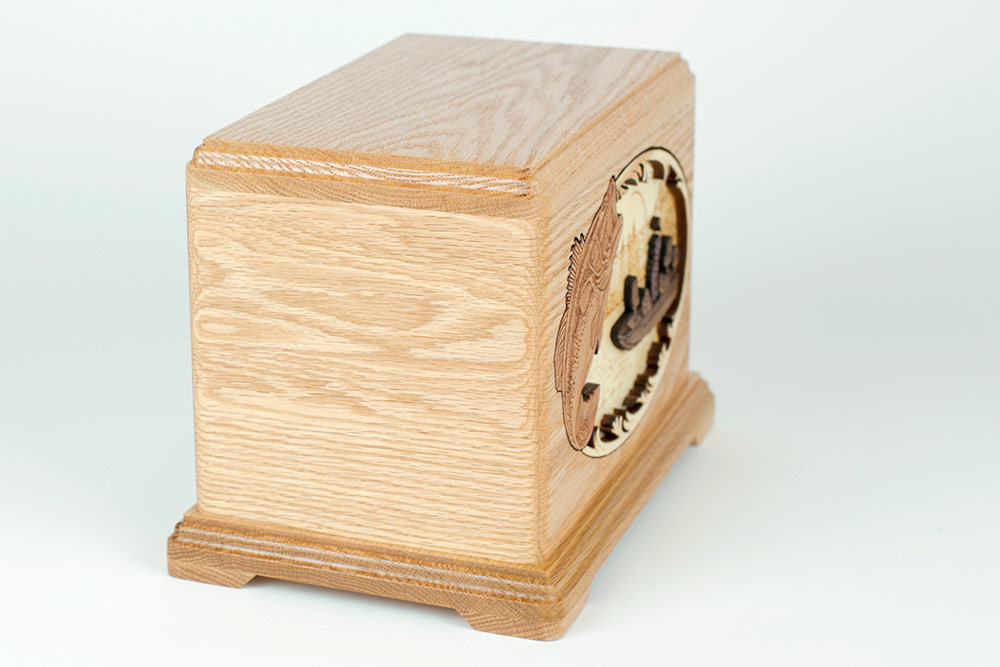 This beautiful, rustic bass fisherman funeral urn memorial is available here. Read more details on the product page. More bass fishing memorials can be found here, and we also have complete line of fishing cremation urns which includes a variety of sizes, styles, and designs.