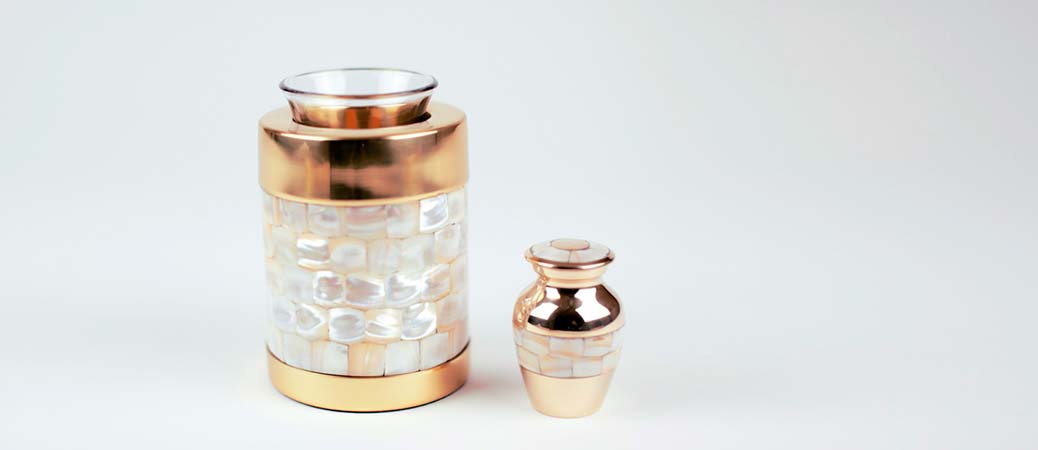 Our collection of Brass Cremation Urns includes many items which are available with matching keepsakes. Brass is a beautiful medium for a memorial urn, displaying a lovely shine that honors your loved one's memory.
"Keepsake" urns are generally smaller vessels that hold a portion of the cremated remains, and are used by family members who would like to keep a small amount of remains when sharing or burying.
Here are two brass keepsake urns in a lovely Mother of Pearl design. These smaller memorials match the larger, standard-adult-sized Mother of Pearl Brass Cremation Urn.
You can see the relative size of these urns in the videos below. These videos also show how the interior of each urn is accessed:
Lastly, we have some more detailed images that showcase the beauty and elegance of these brass cremation urns with matching keepsakes. These are the Mother of Pearl design, but we also offer other styles such as the Majestic Lilies, Majestic Tulip, Pearl Simplicity, Midnight Simplicity, Doves Returning Home, and more.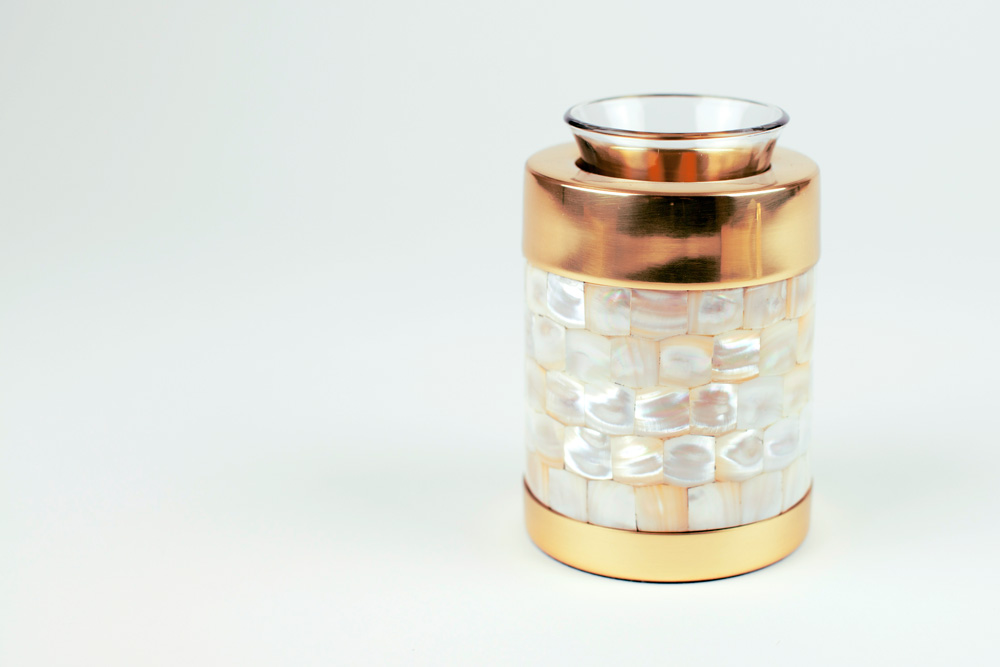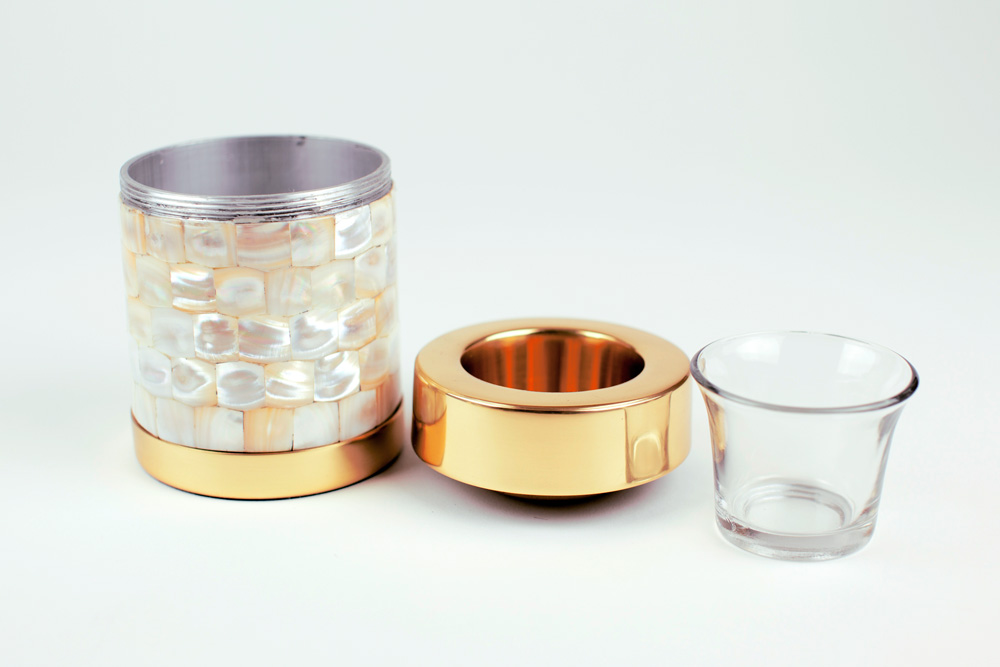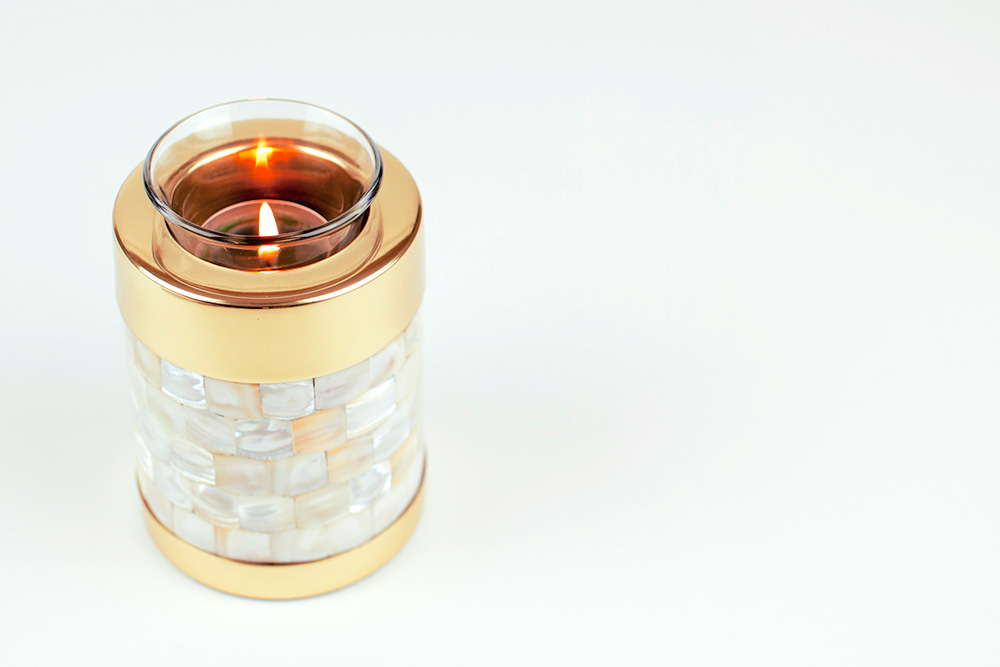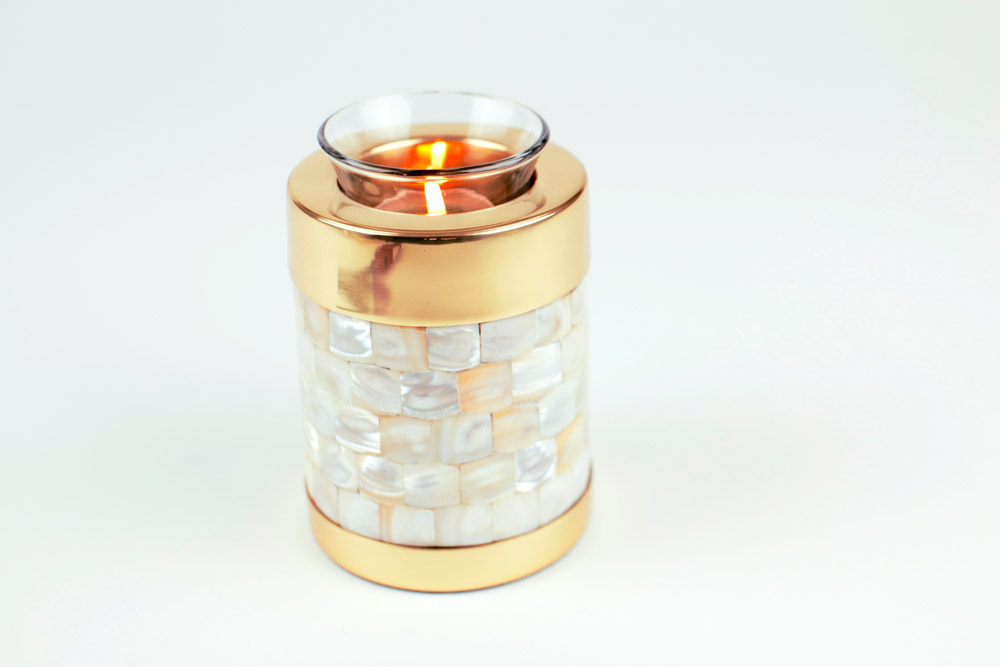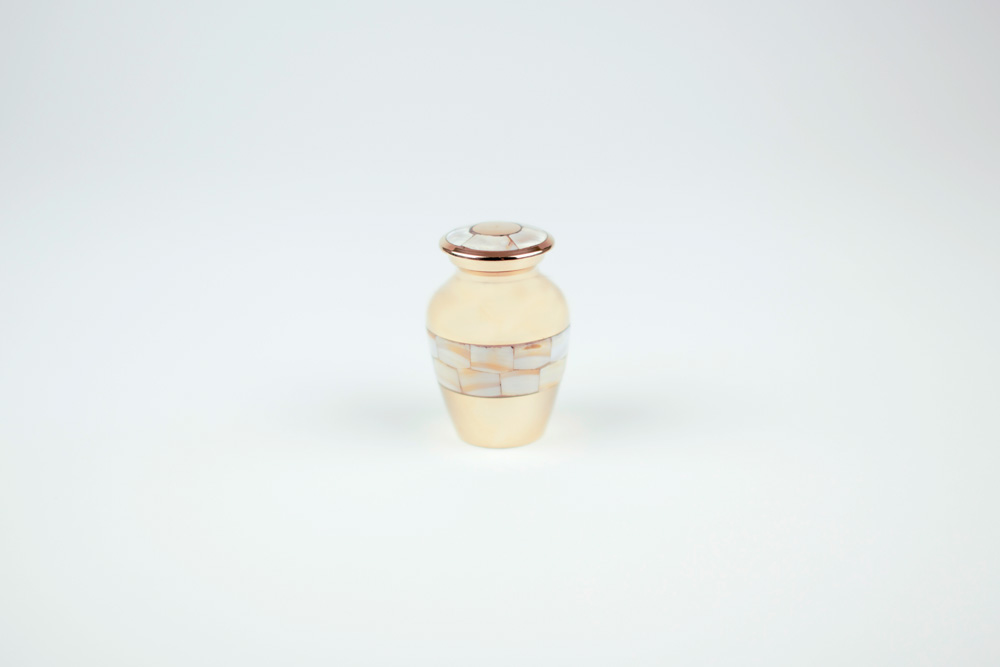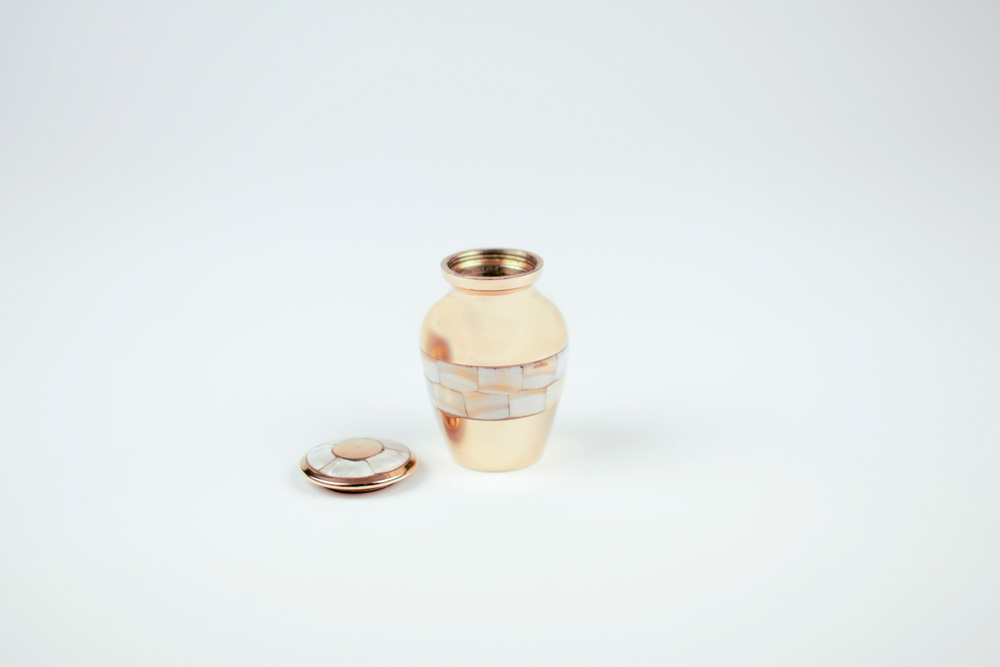 Here is some additional information about the urns and the sizes offered.
Stardard size urns (depending on design chosen) hold 225-235 cubic inches and measure 10-11 inches high.
Tealight urns hold 18-20 cubic inches of cremated remains and measure about 5 inches high.
Small keepsake urns hold 4-5 cubic inches of remains and measure 3″ high.
All items have a top-opening lid that easily screws on and off.
Standard and tealight urns arrive in a beautiful velvet pouch; keepsakes come in a velvet-lined box.
Tealight urns do not include candles.
Items ship out within 3 business days and are delivered within 5 business days or less after shipment.
You can browse all our brass cremation urns and matching keepsakes here.
(Visited 1,087 times, 1 visits today)