The Burlini Studios Chippendale Chest Cremation Urn is a truly unique memorial: it is both a cremation urn and a keepsake chest. The top section has a hinged lid that opens to reveal a velvet-line keepsake area, with removeable tray, photo frame, and medal/pin display. Take a look:
As you can see, the initial captivating feature of this beautiful memorial is the stunning Rosewood with signature Piano Wood Finish. A Burlini Studios exclusive, the elegant finish features layer upon layer of high-gloss clear coating that results in a look much like that of a premium piano. Hand-rubbed edges cover a rich Rosewood stain for a memorial that will endure and always look beautiful.
Browse all Burlini Studios Piano Wood Finish Urns & Memorials
Behind a glossy brass lock and key, you will find the top selling point for the Chippendale Chest, the hinged lid and keepsake area. Plenty of space for letters, photos, and other small mementos. The tray even lifts out so you can relive favorite moments, reread favorite letters, and refresh the memories you shared with your loved one.
The photo and medal display area can be used in many ways. This makes the urn ideal as a memorial for a veteran or military service member. You can also use the display for other types of pins, medallions, or collectibles.
Beneath the tray you will find four small screws which remove so that you can inurn the cremated remains. Refitting the panel, you can rest assured knowing the ashes are completely secure behind two layers of safety, the secure panel and then the locked memory chest lid.
The Chippendale Cremation Urn and Keepsake Chest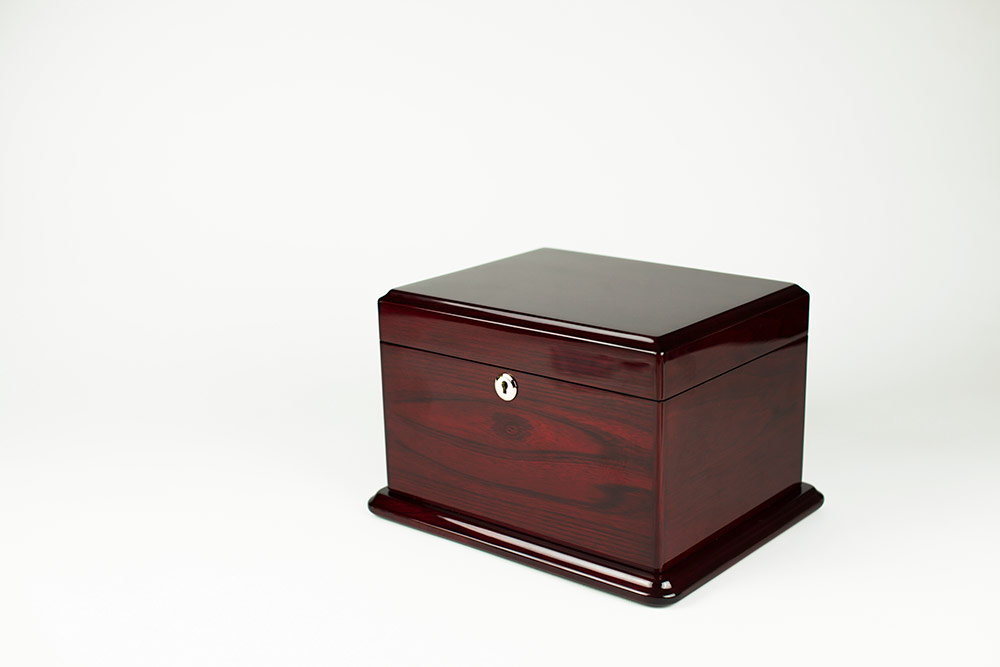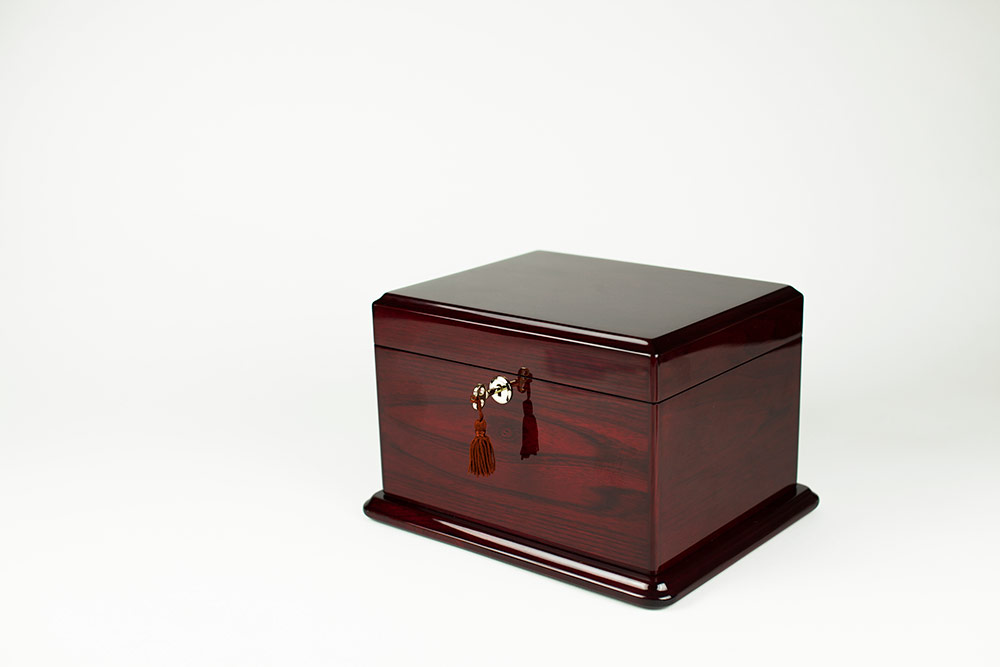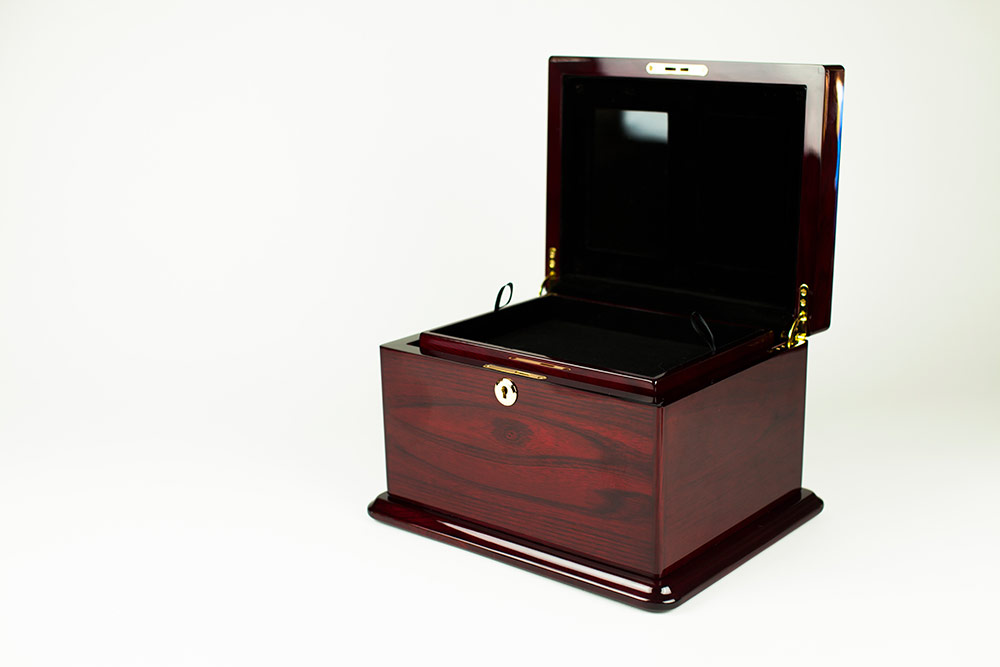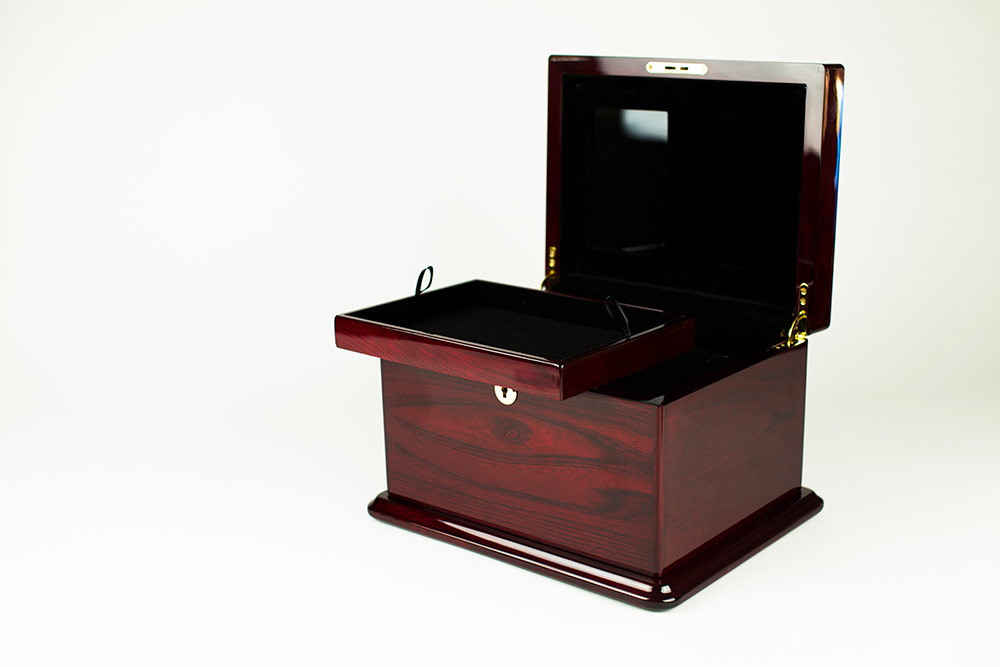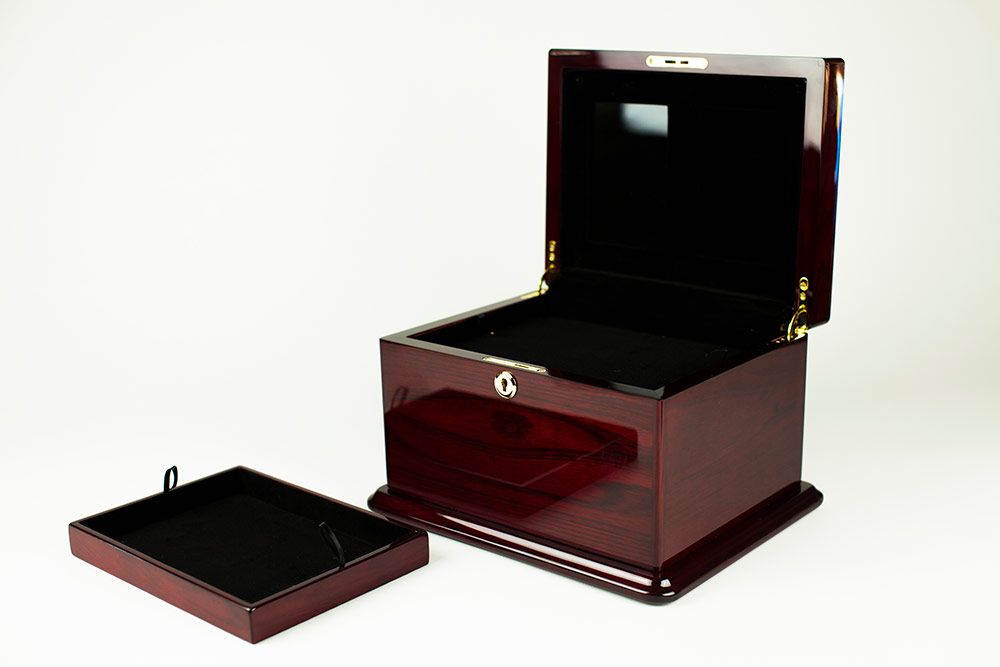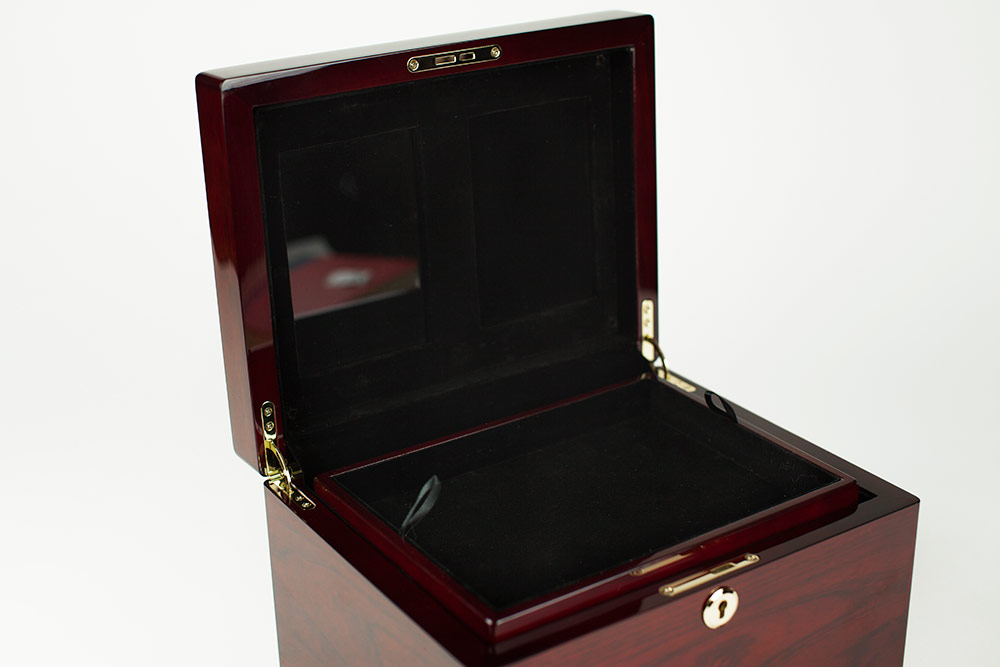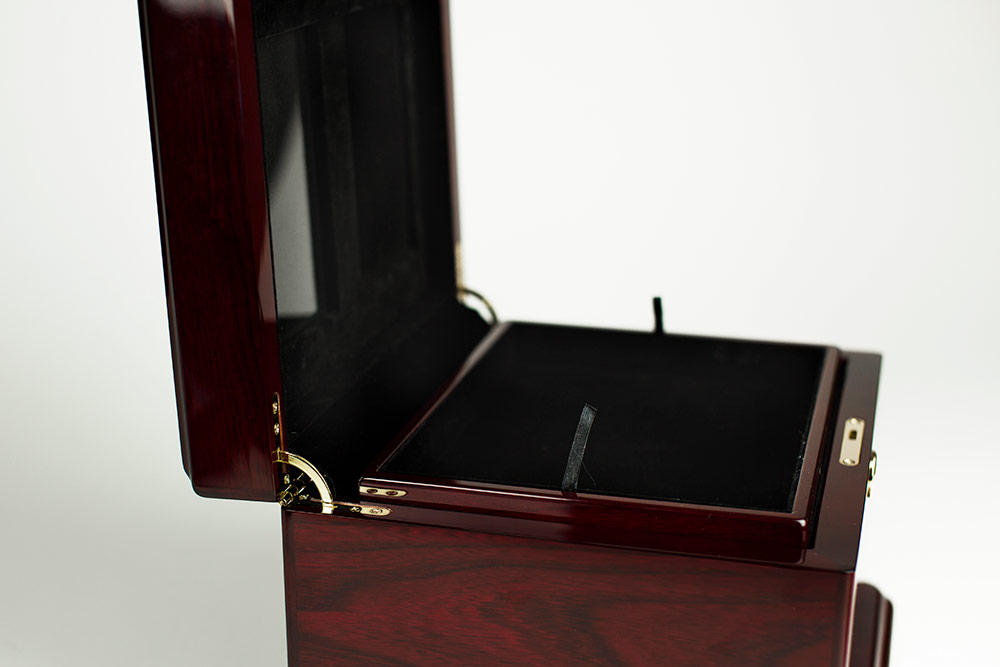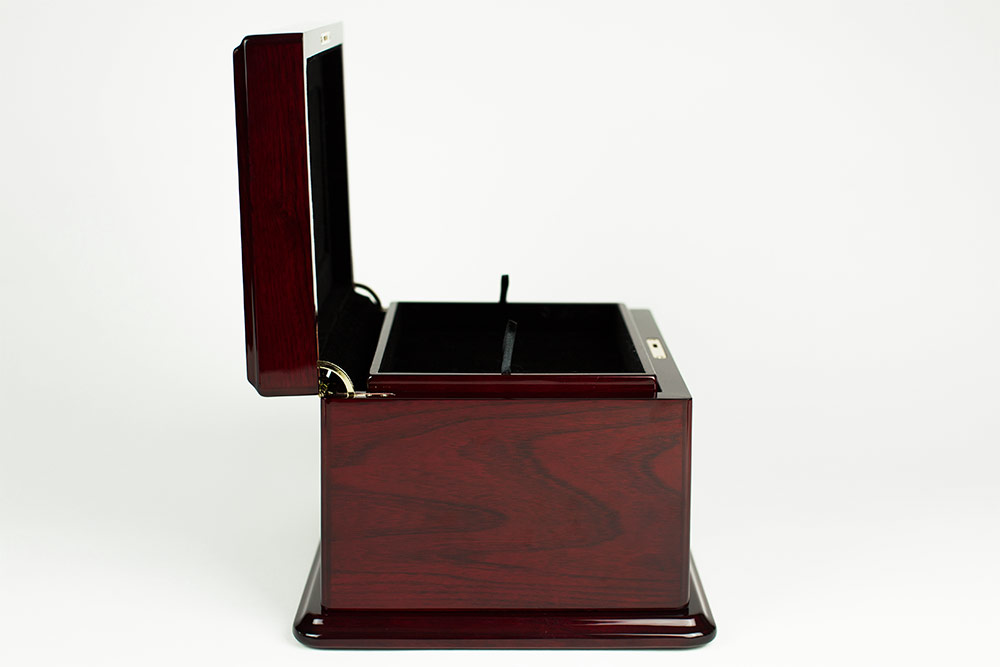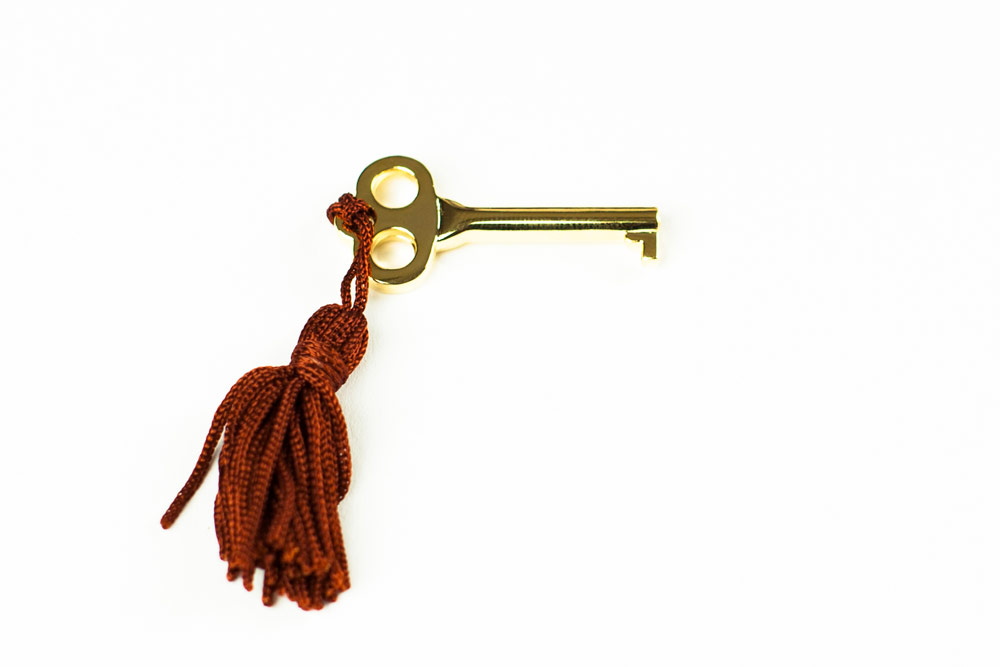 Here are a few additional details for the Chippendale Chest Cremation Urn from Burlini Studios:
Memory chest interior area: 7-1/2 L x 5-3/4 W x 3-3/4 D
Urn dimensions: 10-3/4″ W x 8-1/2″ D x 7″ H
Capacity: 220 cubic inches
Lastly, here are some similar or related items of interest: