Last Updated on October 24, 2016
If you are planning to bury the cremated remains in the ground, here are the options available to you as well as a selection of cremation urns and vaults designed for this purpose.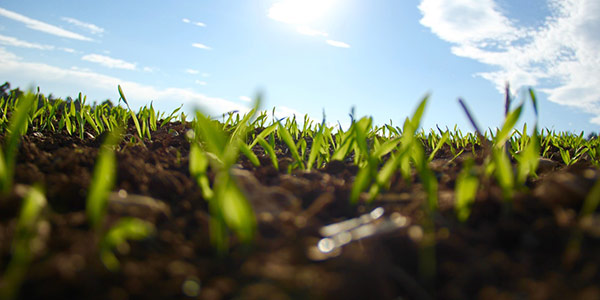 CEMETERY GROUND BURIAL
To inter (bury) the remains in a plot at a cemetery, you will want something that is sturdy, durable, and non-biodegradable. Most cemeteries have some basic requirements which ensure that the ground above and around the urn does not collapse. Burial vaults and cremation urns made from durable material such as cultured marble or granite will generally work perfectly. Just be sure to contact the cemetery, or speak with your funeral director, to confirm that the vessel you choose will work.
GROUND BURIAL ON PRIVATE PROPERTY
On your own private property there are no legal limitations for burial (or scattering) of ashes. You can bury any cremation urn, with or without a protective vault. If it the private property belongs to someone else, just be sure you have permission to bury or scatter on their land.
If you choose to bury a wood, ceramic, glass, metal, or other type of urn, be aware that these will break down over time due to moisture and the pressure of the earth's weight. This may eventually cause the ground to dimple downwards a little. If you're ok with that, then there is no need for any protective burial vault.
If you want the remains and/or the urn itself to be protected from the elements, or if you want to ensure that the soil around the urn doesn't collapse, you can get an outer shell which is known as an urn burial vault. This vault will hold the urn and keep the moisture, earth, and other elements at bay.
GREEN BURIAL GROUND
Green burial grounds are becoming more popular as consumers think about the environmental impact of their funeral plans. This type of cemetery allows for burial or scattering of remains without the traditional urn vault, and you can often use eco-friendly biodegradable urns, direct burial of remains, and other innovative options such as plantable tree urns.
The best way to find a green burial site is to call a few local funeral homes. The funeral professionals will likely be able to direct you to any green burial options nearby. You can also try some of these links below:
Cremation Urns That You Can Bury
1. PROTECTIVE BURIAL VAULT URNS
Urns that you can bury directly in the ground, which will be protected and preserved without an additional outer container.
These cremation urns serve double duty, both as an attractive urn vessel to hold the ashes and a durable container that can be safely buried. Made from non-biodegrading materials such as granite, cultured granite or marble, polystyrene, and more, these cremation urn vaults will support the surrounding soil and prevent ground collapse. As always, check with the cemetery or your funeral director to confirm that these vaults meet their requirements.
Here are some popular options for protective burial vault cremation urns that you can bury in the ground:
Carribean Blue Cultured Marble Urn Vault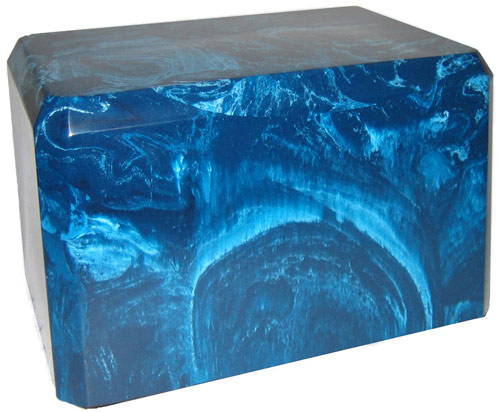 Red Wine Cultured Marble Urn Vault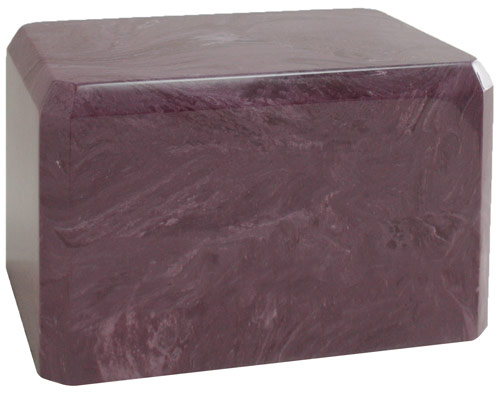 Silver Lining Cultured Onyx Urn Vault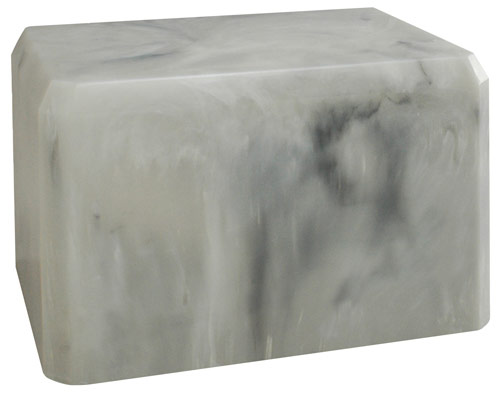 Granite Engraved Photo Companion Urn Vault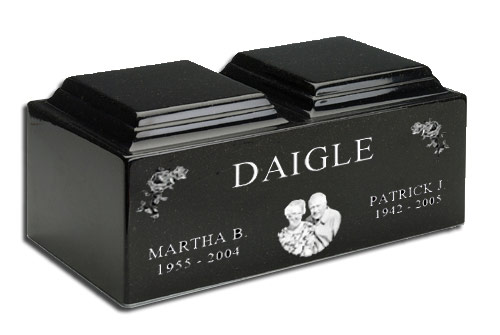 Granite Engraved Photo Cremation Urn Vault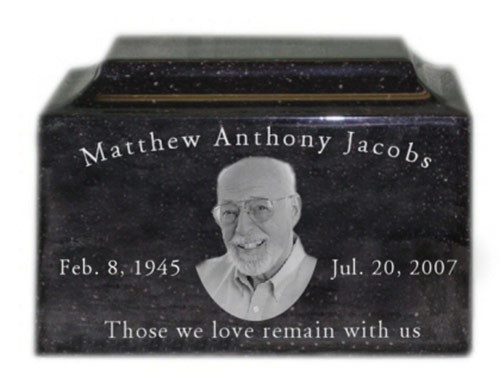 Aeternitas Black Granite Cremation Urn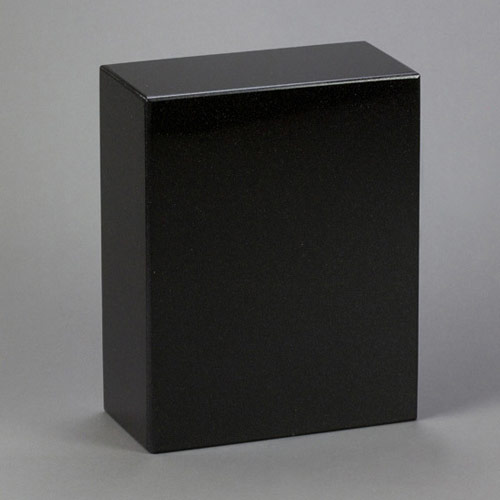 Constellation Burial Vault Urn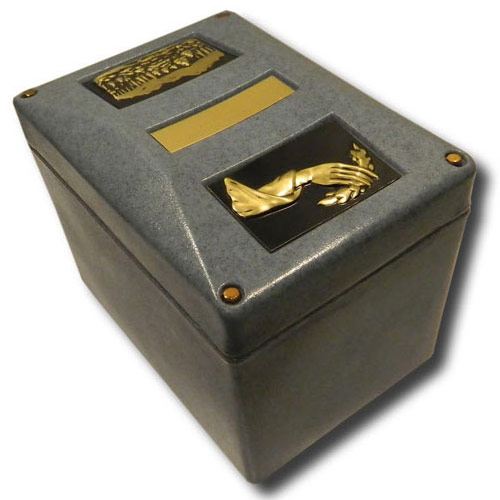 Cosmos Burial Vault Urn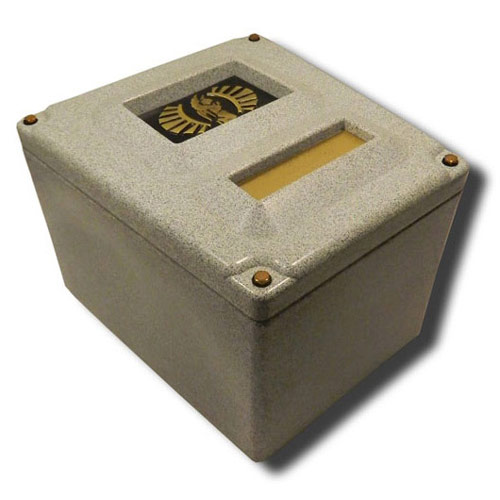 2. ECO-FRIENDLY BURIAL URNS
Urns that you can bury directly in the ground, which will biodegrade over time and be absorbed into the earth.
Eco-friendly cremation urns are safe for the environment and designed to be buried into the ground to promote a natural, organic return to earth for your loved one's ashes. These urns intentionally function in the exact opposite way as protective vaults; they are designed to break down and integrate safely with the surrounding soil.
Most cemeteries do not allow the burial of biodegradable urns, but with the changing times more are offering "green burial" grounds or other solutions. These "green burial" sites are becoming popular enough that you can most likely call around your area and find one. Otherwise, you'll need to use your own land, a relative's private property, or get permission from the city/county or other landowner prior to burial of an eco-friendly urn.
Here are some popular options for eco-friendly cremation urns that you can bury in the ground:
Memorial Tree Urns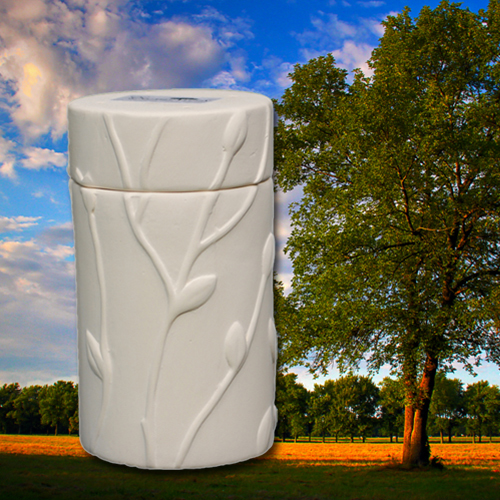 Biodegradable Urn in Antique Gold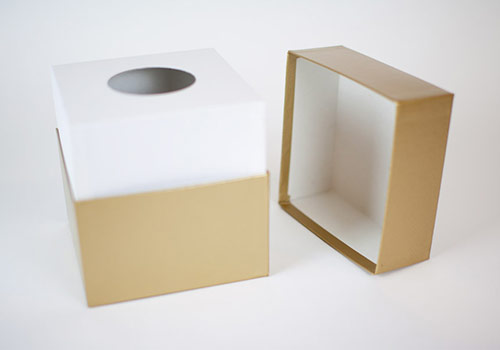 Bamboo Sonata Cremation Urn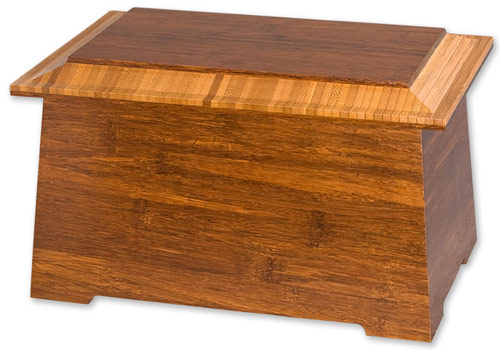 Biodegradable Urn in Mahogany Leatherette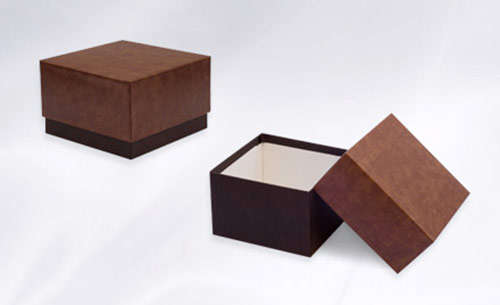 Biodegradable Journey Urn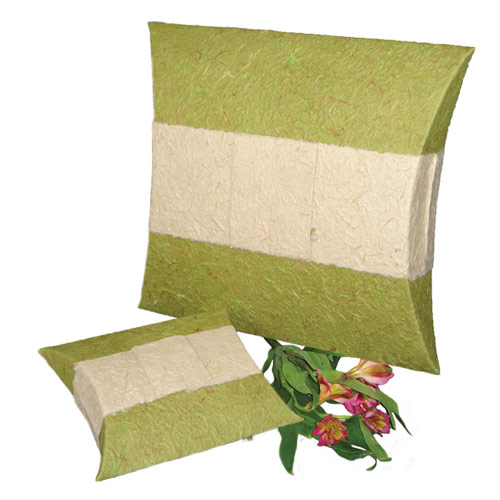 Biodegradable Embrace Urn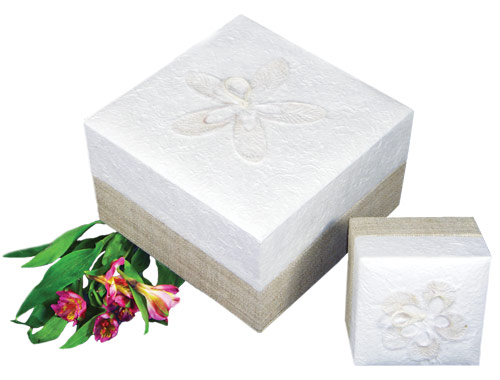 3. BURIAL VAULTS TO HOLD CREMATION URNS
Containers which can be buried in the ground and will hold a cremation urn.
The last option, which works for most urns, is to bury the cremation urn inside an urn burial vault. These vaults are made from sturdy plastics such a polystyrene or reinforced metal. The sizes, shapes, and designs vary to accomodate a wide range of cremation urns.
Most cemeteries and funeral homes will offer their own urns and urn vaults, but remember that you are always allowed to bring in your own container (cremation urn) to hold the remains. Also, you can also bring in your own burial vault provided it meets the cemetery's requirements for ground burial.
Here are some of our most popular urn burial vaults.
Extendo Urn Burial Vault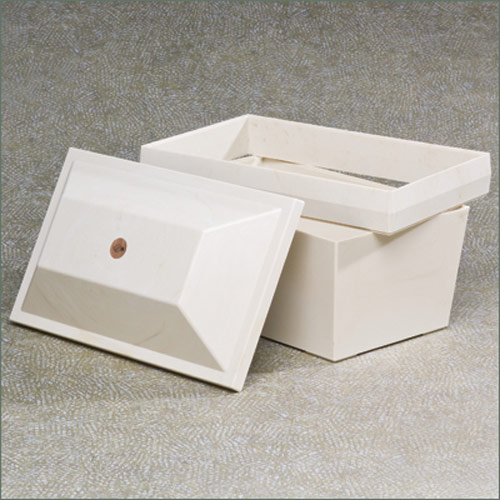 Clark Steel Urn Burial Vault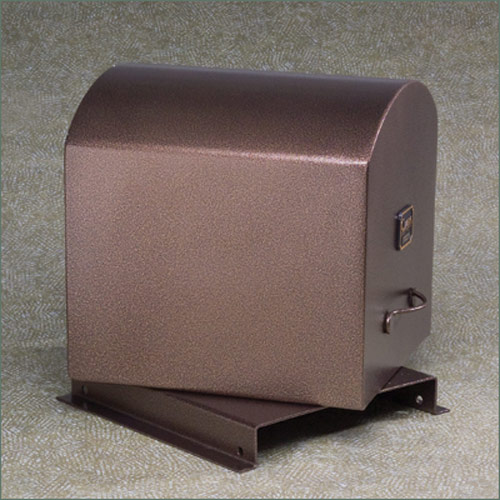 Economy Urn Burial Vault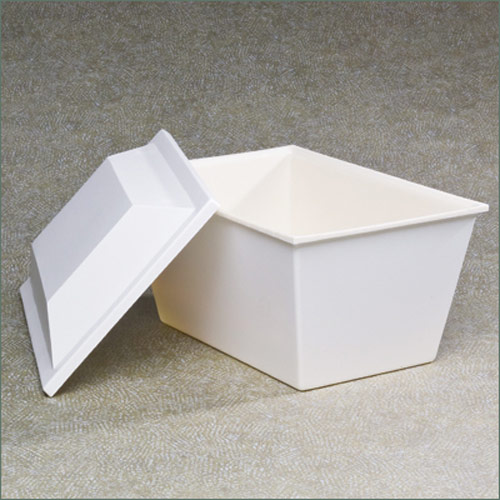 Global Urn Burial Vault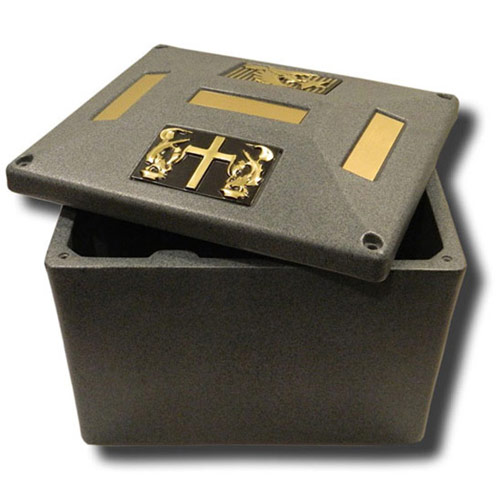 Vantage 14″ Urn Burial Vault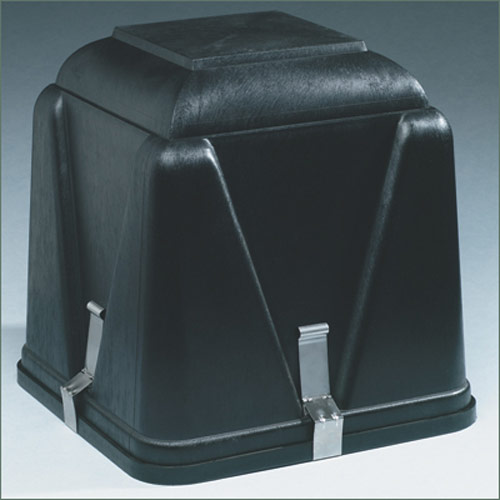 There are many more of each of these options available at the links below:
Don't forget to Pin this post to save it for later: