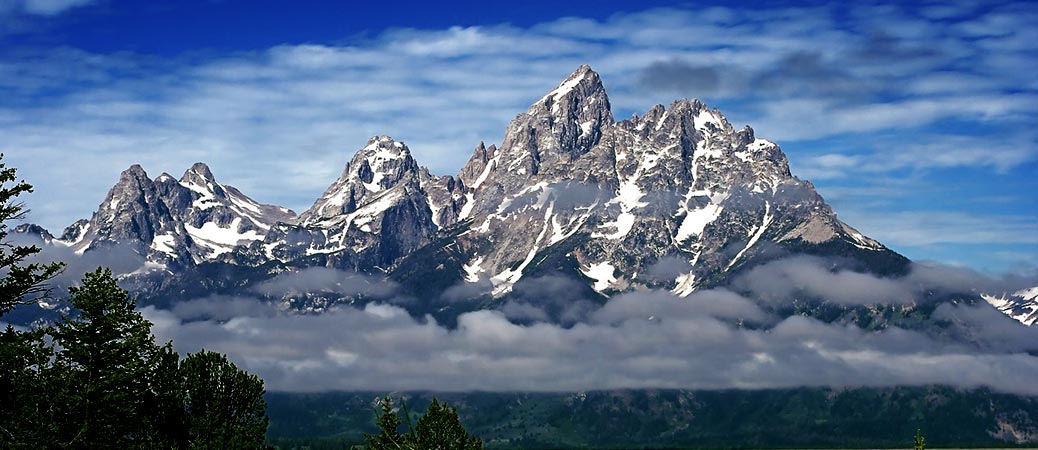 Last Updated on
Wyoming is famous for its wide open spaces, sheep, coal, rodeos, Yellowstone National Park, and Grand Teton, the most famous mountain of the Teton Mountain Range and Wyoming's Grand Teton National Park.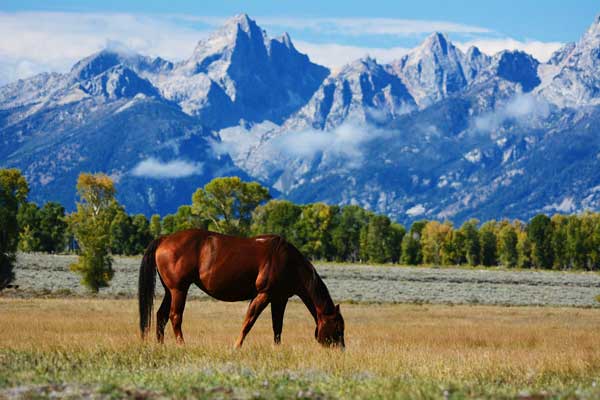 The iconic image of Grand Teton's lilting arch is the allure of mountaineers, rock climbers, photographers, and hikers throughout the United States and the world. For anyone living in Wyoming, it is a symbol of a way of life, an ode to nature and the outdoor life, as well as a source of pride in the history of the many indigenous Native American tribes. The beauty and splendor of the Tetons provided an impetus for the establishment of the Grand Teton National Park in 1929, and today the park is one of the most visited national parks, averaging over 2.7 million visitors annually.
Grand Teton is traditionally and classically pictured with a rustic barn, each structure's peak mirroring the other: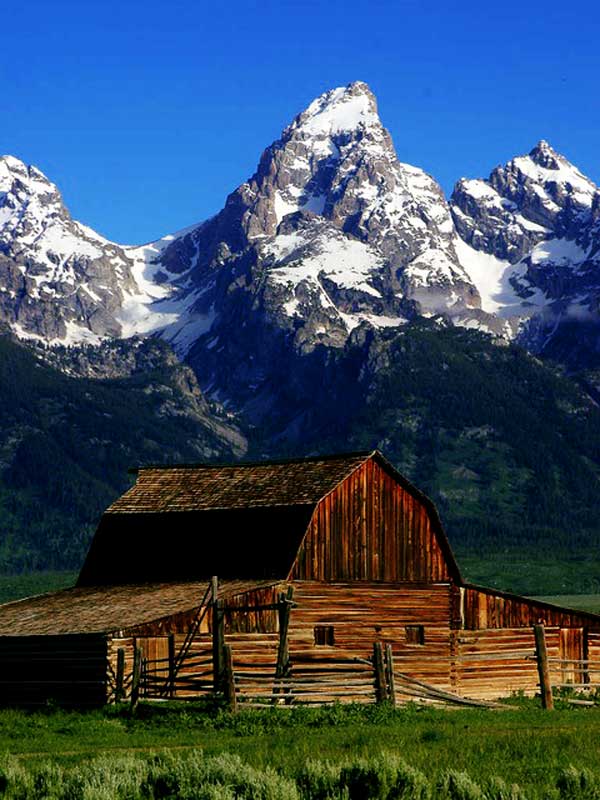 This is the idea captured in our stunningly crafted Grand Teton Mountain Cremation Urn: the lofty signature mountain peak, the ancient barn in the foreground representing the farm and ranch lifestyle, and the sun setting to illuminate those treasured memories of your loved one: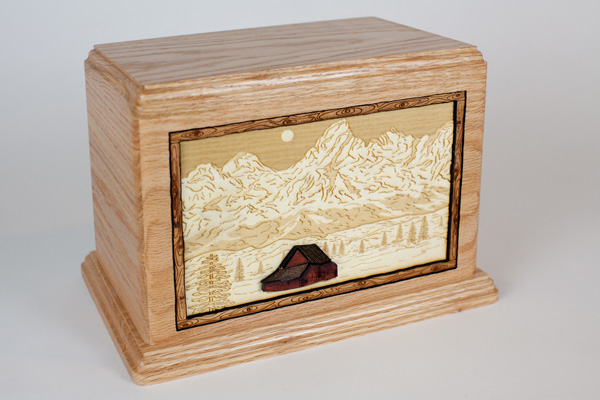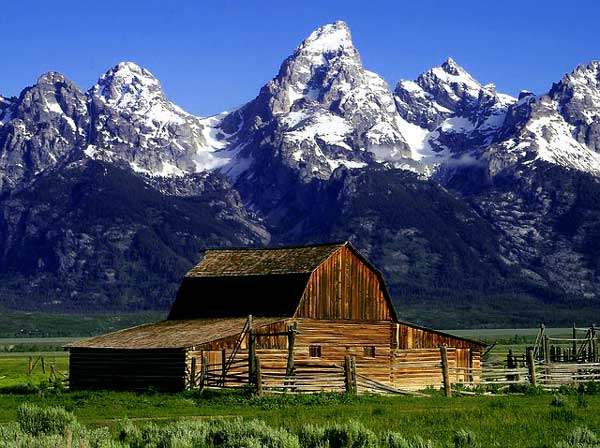 The scene is laser engraved in fine detail onto an inlay of alder wood, which contrasts nicely with the homey cherry wood framed border. The barn is carved from a piece of rosewood stained walnut, and layered to give a 3-dimensional effect: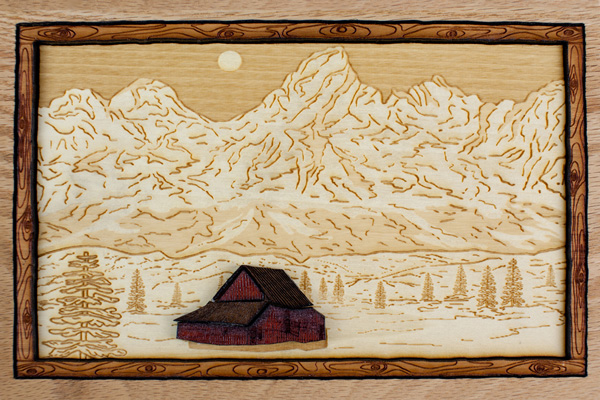 This mountain cremation urn is designed specifically for natives of Wyoming, mountaineers, hikers, and rock climbers.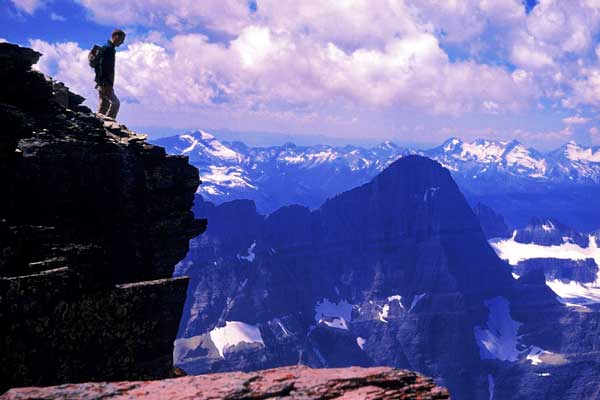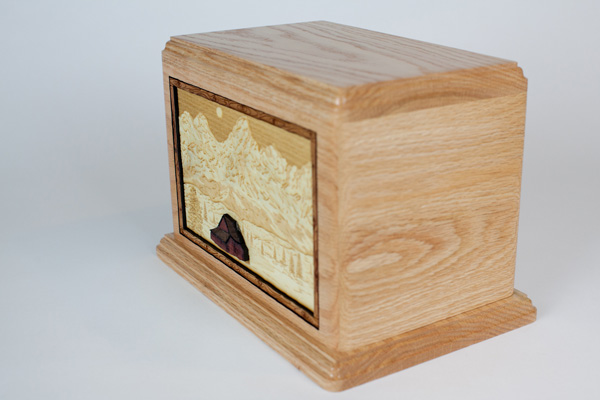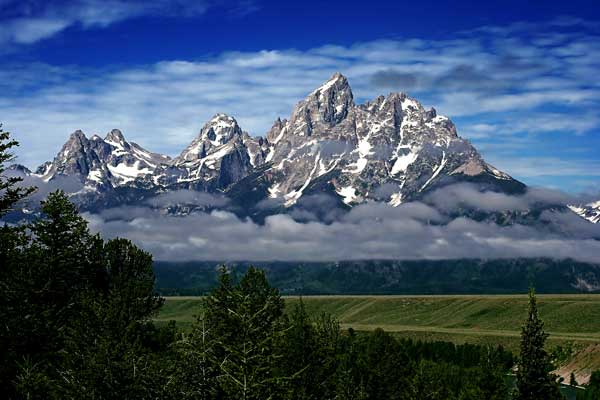 The Grand Teton Mountain Cremation Urn is available in your choice of lighter honey-yellow Oak wood, or the rich brown tones of dark Walnut wood, crafted with precision and expert skill in the USA: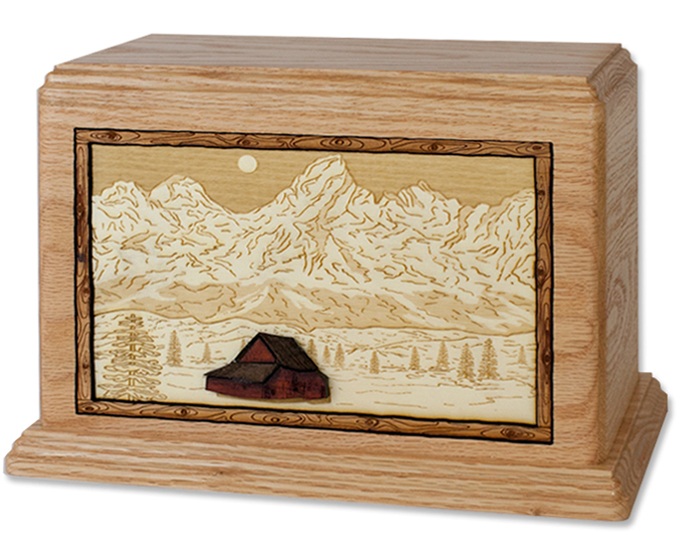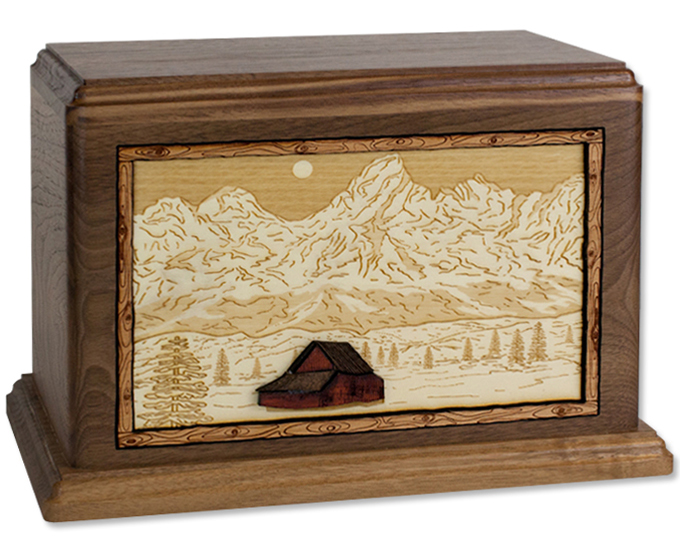 Here is a video detailing this urn along with the other available mountain scenes, including a 360º view of the urns in both walnut and oak wood:
(Visited 1,612 times, 1 visits today)