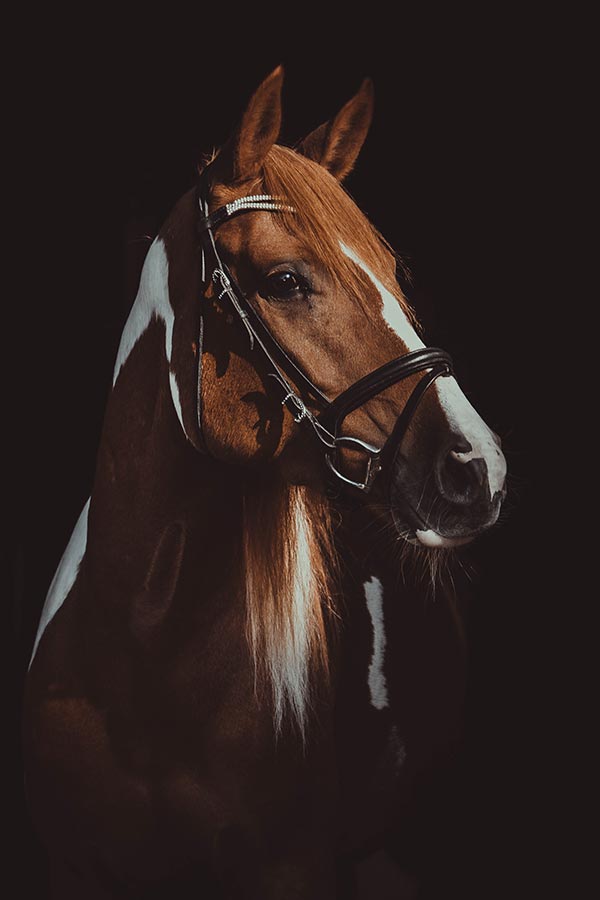 Last Updated on November 26, 2019
Horses are loved by many. The majestic power, the graceful movement, the equine beauty. Horse themed cremation urns are a popular choice as a memorial for people who loved horses, and there are plenty from which to choose.
At Urns Northwest, we offer some brilliant and premium horse themed cremation urns. Our most beloved designs are wood funeral urns made in the USA that are either standard sized (to hold the remains of one person) or companion sized (to hold the remains of two people, usually a husband and wife).
The premium feature of our horse urns is the 3-dimensional wood inlay art scene on the front of the memorial; this is a selection of laser etched woods in their natural colors which are assembled together like a 3-dimensional jigsaw puzzle to create a vivid, lifelike, yet earthy wood inlay art scene.
We have many styles of horse themed urns available. These will feature a horse and rider – a cowboy or cowgirl – roaming through desert mesas or alongside a mountain lake surrounded by trees. You'll also find horse and beach designs, tender scenes with just horses, and more affordable laser etched wood urns.
So browse our selection of gorgeous horse themed cremation urns for people who loved horses, and treasure up the memory of their life and loves in your heart.
Horse Themed Cremation Urns
Please note that this post contains affiliate links, which means that if you purchase something you see on our site we may receive a commission at no cost to you. See our full disclosure here for more details.
HORSE & RIDER ON THE BEACH COMPANION URN
This companion sized cremation urn is designed to hold the remains of two people, such as a husband and wife. Made in the USA from solid wood, the urn pictured above is in Walnut wood but it can also come in your choice of Oak, Maple, or Mahogany woods.
The inlay art scene is layered in three dimensions, with a lighter wood background engraved in detail with the sandy beach, and in the foreground the horse and rider, seagulls, a boat, and the setting sun. All solid wood, all beautifully done.
HORSE & RIDER MOUNTAIN CREMATION URN
This urn is featured in our popular "Ambassador" urn shape. A standard sized urn for an adult, this one is available in all four wood types (Oak, as pictured, plus Mahogany, Maple, or Walnut), this rugged landscape showcases the beauty of the Pacific Northwest.
HORSE & FOAL CREMATION URN FOR HORSE LOVERS
This horse inlay art scene depicts the softer, gentler side of the beautiful animal. A mother nestles up to her foal as they rest in the shade of a hay-filled barn. Gorgeous wood art memorial made in the USA.
HORSE THEMED CREMATION URN WITH BRONZE HORSE STATUE
Wood cremation urn with a timeless cast resin-based bronze horse statue. Optional photo frame and name plate are available, and the urn base can be made in your choice of Oak (pictured), Cherry, or Walnut wood. True elegant in horse-themed cremation urns.
COWBOY & HORSE ROAD HOME CREMATION URN
Premium wood cremation urn with Cowboy & Horse Road Home inlay art scene. Elegantly carved with 3-dimensional inlays, this old-timey memorial has the look and feel of a country lane and days gone by. Shown in walnut, also available in oak wood.
Horse Themed Memorials for People Who Loved Horses
Beyond cremation urns, there are also a variety of beautiful horse-themed memorials for people who loved horses. Perhaps you're looking for a sympathy gift to send to a dear family member, or maybe your loved one was buried and you would like a keepsake token to keep in or around your home. Here are several choice horse themed memorial gifts to honor their memory.
PERSONALIZED MEMORIAL BIRD FEEDER WITH HORSE THEME
Cedar bird feeder with custom engraved clear acrylic front panel. Includes leaping horse and personalized "In Loving Memory" inscription of name and dates. Arrives ready to hang. Additionally, you can personalize the back panel for an extra special message.
PERSONALIZED MEMORIAL PLAQUE & CANDLE
A truly elegant horse-themed memorial keepsake, this plaque & candle sympathy gift can be used for a horse or for one who loved horses. Inlcudes name, dates, and also your choice of over two dozen heartwarming memorial poems and quotes.
WILLOW TREE QUIET STRENGTH HORSE MEMORY BOX
A lovely little keepsake box, this horse-themed memento is hand painted and features Willow Tree carving of a woman with her beloved horse.
(Visited 4,956 times, 1 visits today)