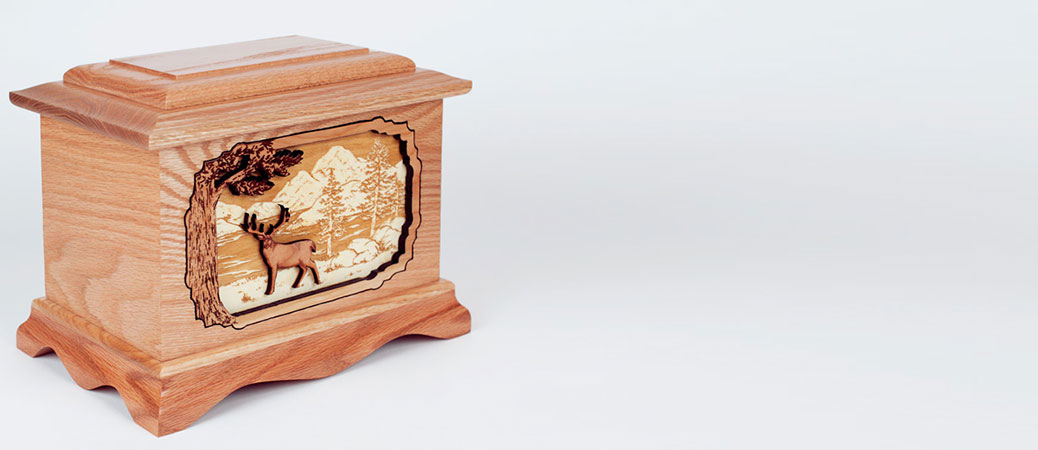 Last Updated on October 24, 2016
Our classic Deer Wood Cremation Urn just got an upgrade… the gorgeous rustic wood hunting urn now is available with your choice of Whitetail Deer or Mule Deer, with all-new laser carved deer artwork. Check it out in this video, then see more info and photos below:
Hunting Urn with Deer Inlay
Made in our popular "Ambassador" shape, the layers of real solid wood and expert Oregonian craftsmanship combine to create a rustic memorial urn for the avid deer hunter. Includes your choice of Whitetail or Mule deer, carved from cherry wood and overlaid against the detailed outdoor carvings in the maple wood background. Here are the two deer side by side: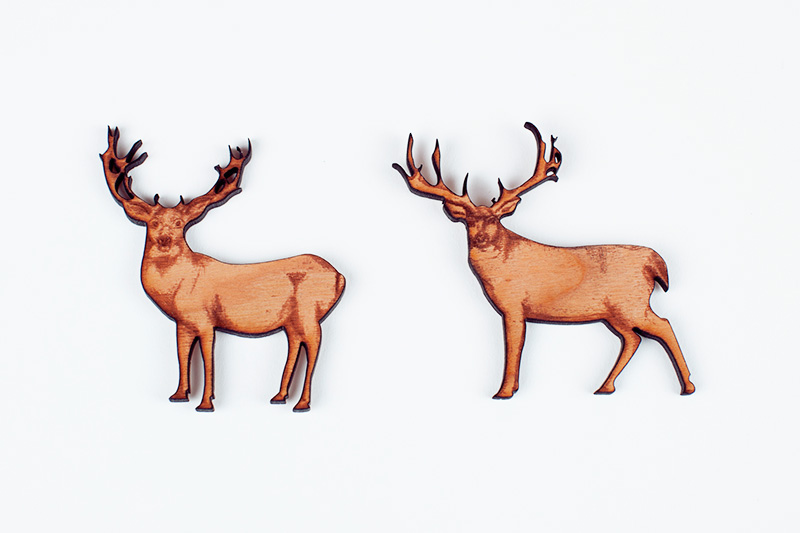 Here are some more detailed looks at this wooden hunting urn, which is made in the USA from your choice of premium Oak, Maple, or Walnut. Shown here in Oak:
The inside of the urn is opened by removing the four standard screws which hold in the bottom panel. Note the thick, sturdy oak wood throughout: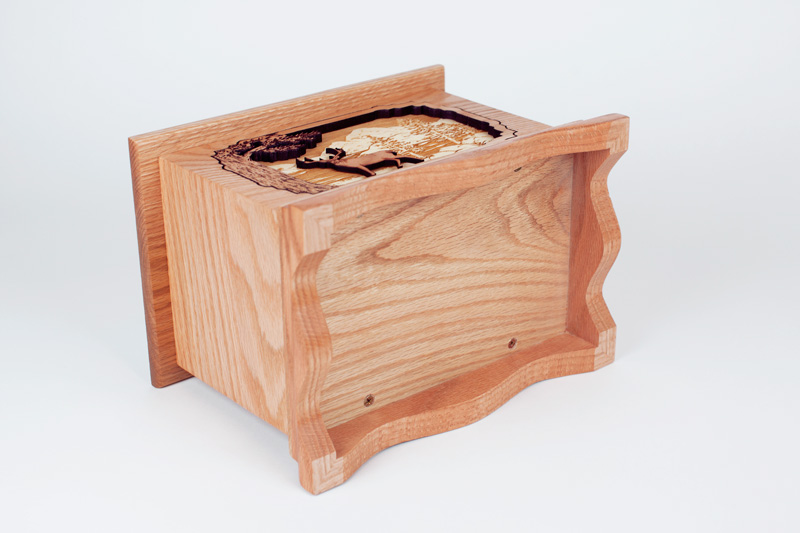 Here is the Mule Deer, noted for the longer, narrower antlers, over-large ears, and tucked tail: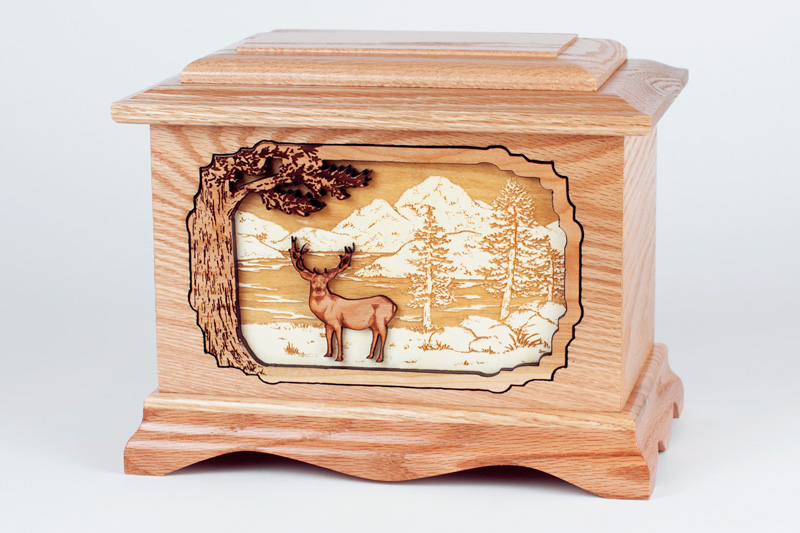 And here is the Whitetail Deer, with wider yet shorter antlers, average size ears, and notable tail: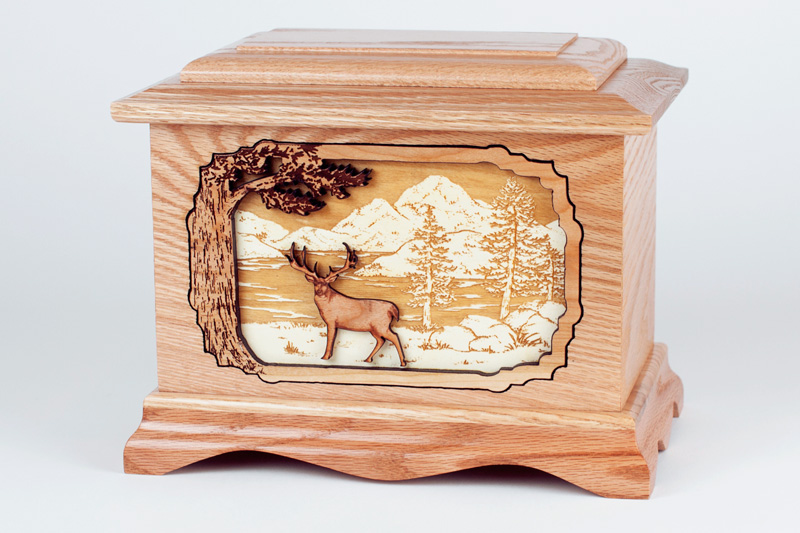 Here are the two deer again, photographed from straight on:
The backside of the Ambassador shaped urn.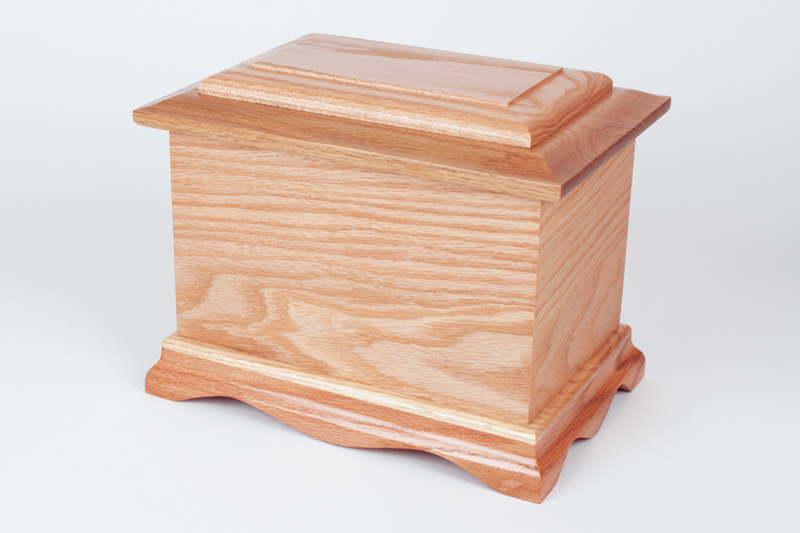 The Deer Wood Cremation with Dimensional Art Inlay is a beautiful choice as a memorial for a deer hunter, especially now that it comes with your choice of Whitetail or Mule deer.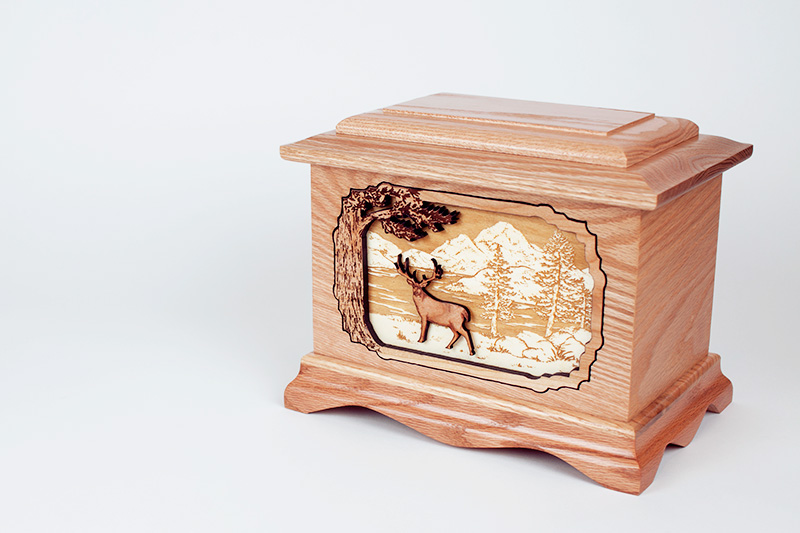 More Hunting Urns
Browse our complete collection of hunting-themed urns here
Check out the features of the new Moose Hunter Urn
Browse related themes by tag, including:
(Visited 1,368 times, 1 visits today)