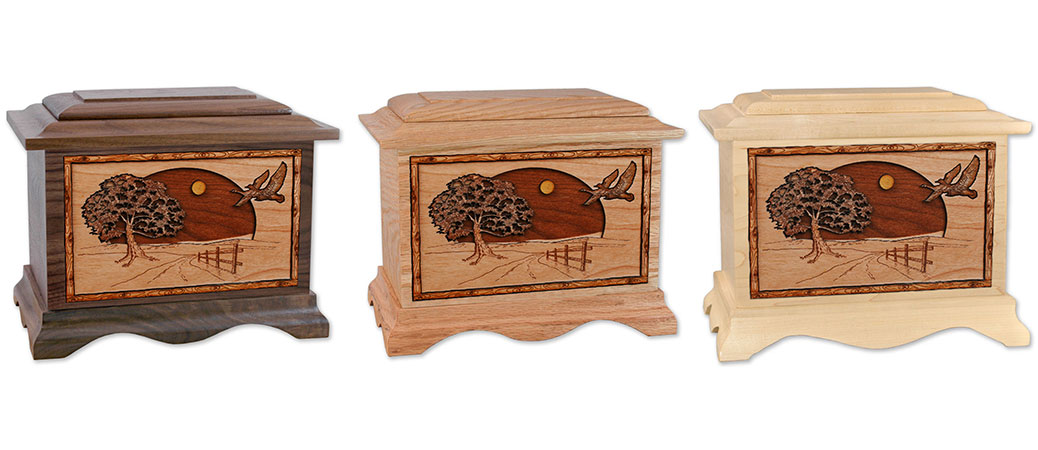 Last Updated on October 24, 2016
Did you know: Our "3 dimensional" Inlay Art Cremation Urns come in your choice of Walnut, Oak, and Maple wood.
Our most popular series of wood cremation urns, the entire line of Dimensional Inlay Art Cremation Urns features gorgeous inlays which are carved in great detail then layered together in a unique "3D" effect. Each design artfully conveys a peaceful and meaningful scene that represents your loved one on their beloved golf course, working in the garden, hunting in the forest, birdwatching, surfing, trucking, motorcycling, lighthouse touring, beachcombing, fishing, sailing, farming, ranching, and more.
To provide a visual, here is one of our newer designs in all three types – the Cardinal Urn in Walnut, Oak, and Maple wood: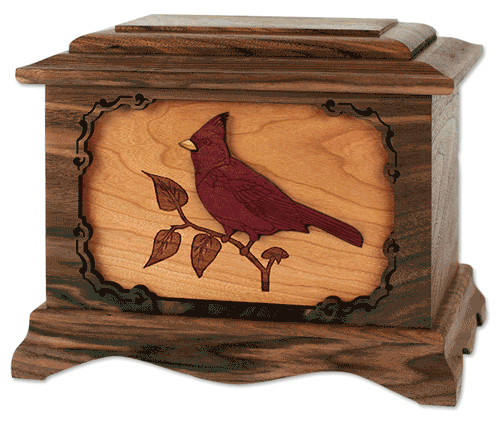 Here are the individual pictures: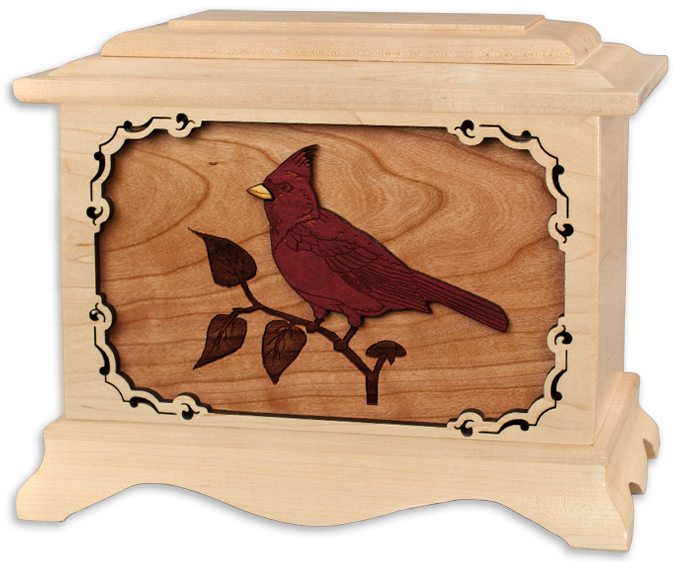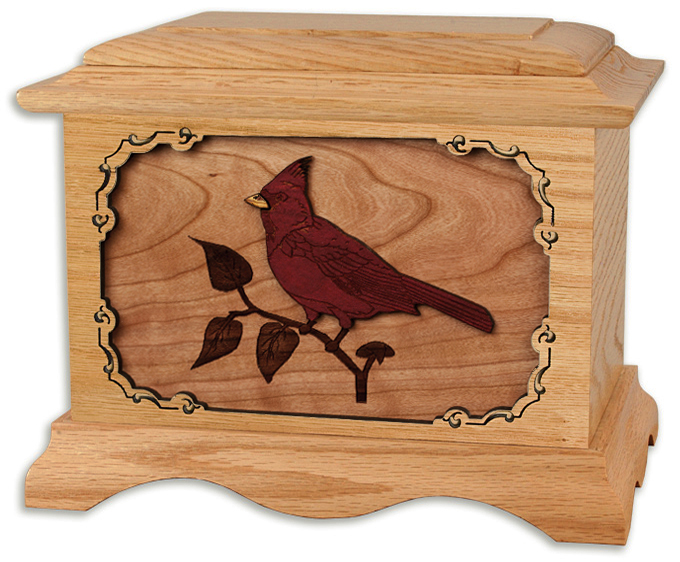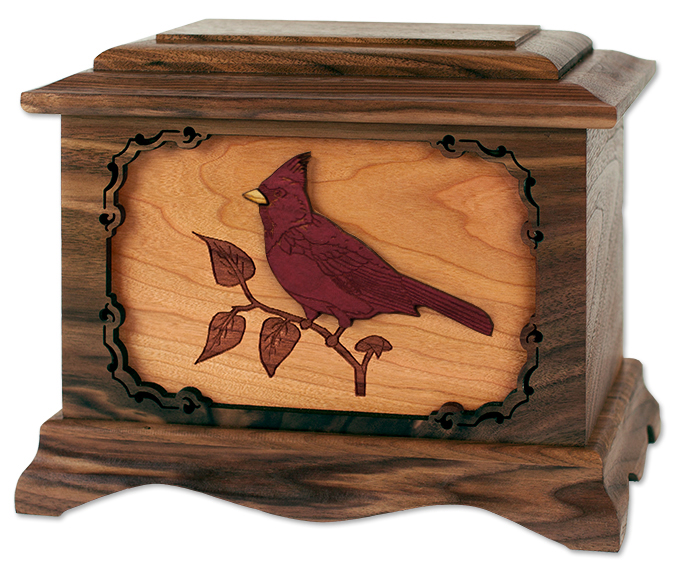 Here is another urn in the three wood varieties. This one is our brand-new "Road Home" design, a serene image depicting a bucolic country lane with geese flying overhead, creating an earthy representation of a loved one's final journey home.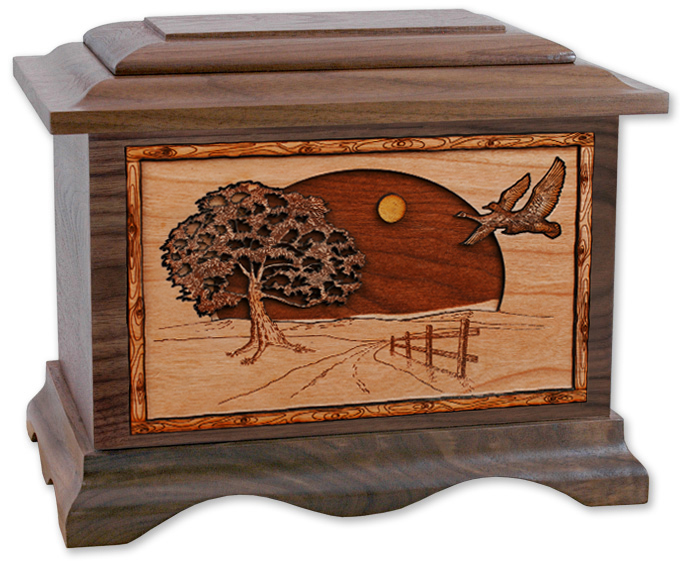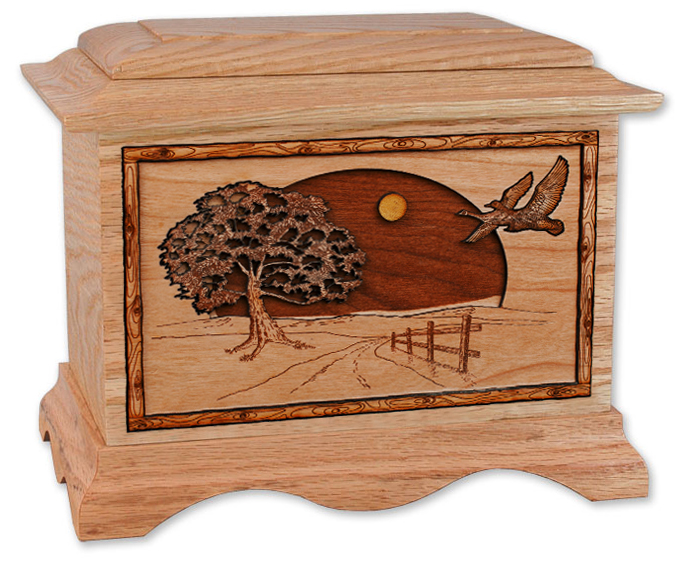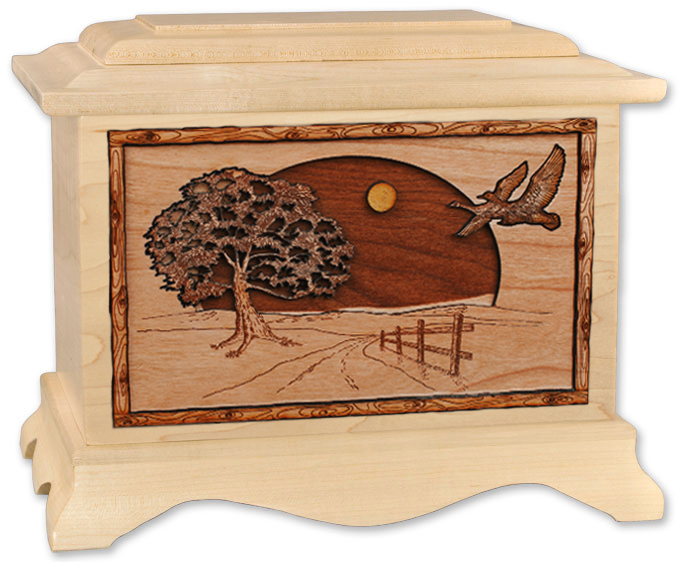 Each of our more than 30 inlay art scenes are crafted in the USA using real wood in their natural colors. These wooden pieces are engraved and carved for detail and then layered into the front of the memorial urn. The multiple layers of wood inlays helps each artistically crafted piece achieve a sense of depth and elegance unparelleled in the funeral urn industry. Types of wood used in these Inlay Art Cremation Urn scenes include not only walnut, oak, and maple, but also cherry, alder, rosewood, purpleheart, and yellowheart.