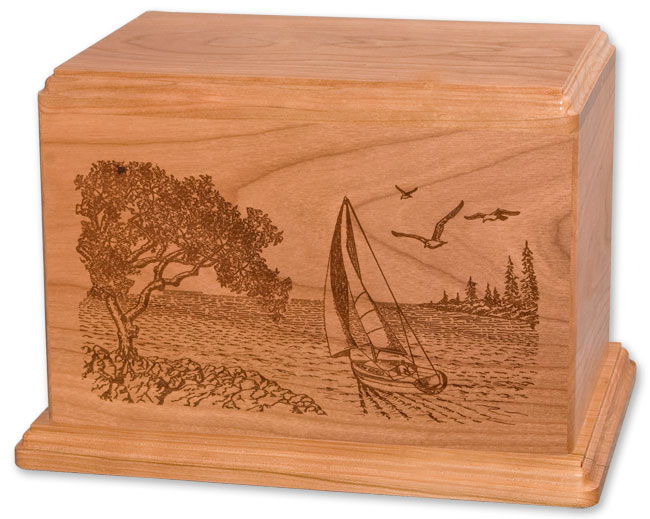 Last Updated on
A laser carved wooden design featuring a favorite theme, hobby, or pastime, can serve as a wonderful tribute to your loved one.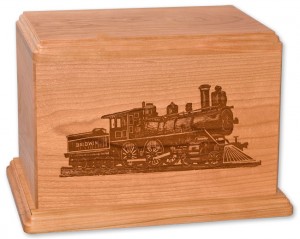 Introducing our new Laser Carved Urns series, a collection of 14 designs laser etched deeply into the surface of a gorgeous solid wood cremation urn. Made in the USA, these wood urns are available in your choice of Cherry wood (see the Train Urn, above) or Maple wood: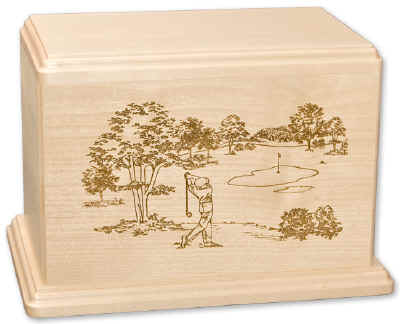 These cremation urns are stunningly crafted using the finest natural hardwoods, then laser etched with your choice of thematic artwork. We can also laser engrave an inscription on the top or back of the urn. Choose from one of these designs:
Each of these urns are also completely customizable, so that you can add your loved one's name, dates of birth and death, a Bible verse or verses and/or any other text you'd like it to read.
---
(Visited 394 times, 1 visits today)