Last Updated on September 13, 2016
We received this message from someone browsing our collection of companion urns for their parents. They narrowed down their search to the Dark Elegance Hand Turned Companion Urn, and had some final questions before ordering. First, here's the urn: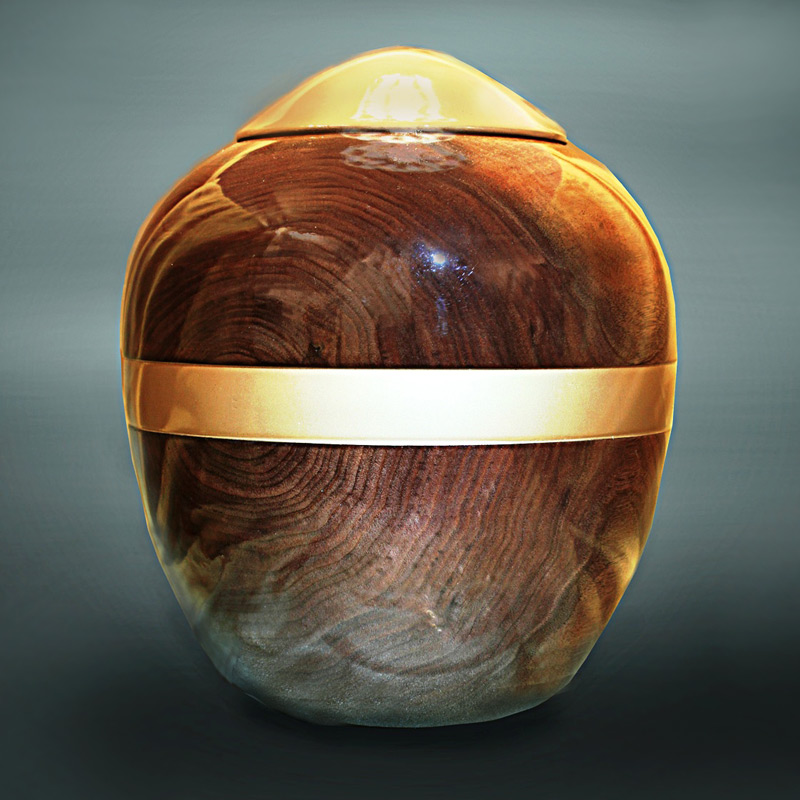 Here's the message, followed by our response:
This urn is for my father who just passed away and for my mother sometime in the future. Is there anything about the design or the logistics of cremation that would preclude me from choosing this urn for my parents? I assume the contents do not need to be put into the urn all at one time?

I appreciate your help and advice as this is clearly not my area of expertise.

Regards,

Deanna Katz
Hi Deanna,
Our hand-turned wood urns are very popular as a companion urn, and we sell quite a few companion urns overall. The companion urn is a good idea because it 1) means you only need one urn, saving space, time, hassle, and money, and 2) keeps the couple "together" in a special and meaningful way. Most likely these are things you've been thinking about in choosing a companion urn, and that's why we offer them.
This particular urn is a nice choice because it is a one-of-a-kind piece, individually hand crafted from a single block of wood. The woodgrain, finish, gold accents, and elegant shape are all attractive features. It will last a long, long time, much like an heirloom piece of furniture. It opens from the top, and you can place the remains inside as needed – one person's remains now, and the spouse's remains later.
The remains will come to you from the funeral home or crematorium inside a plastic bag which will be in a plastic or cardboard box. You can pour the remains directly into the urn if you choose to, but in order to ensure that the ashes stay secure we recomment placing the entire bag into the urn. When it is time inurn the spouse's remains, you can place the second plastic bag inside the urn, or open it up and mix (i.e. co-mingle) the remains together. It's up to you.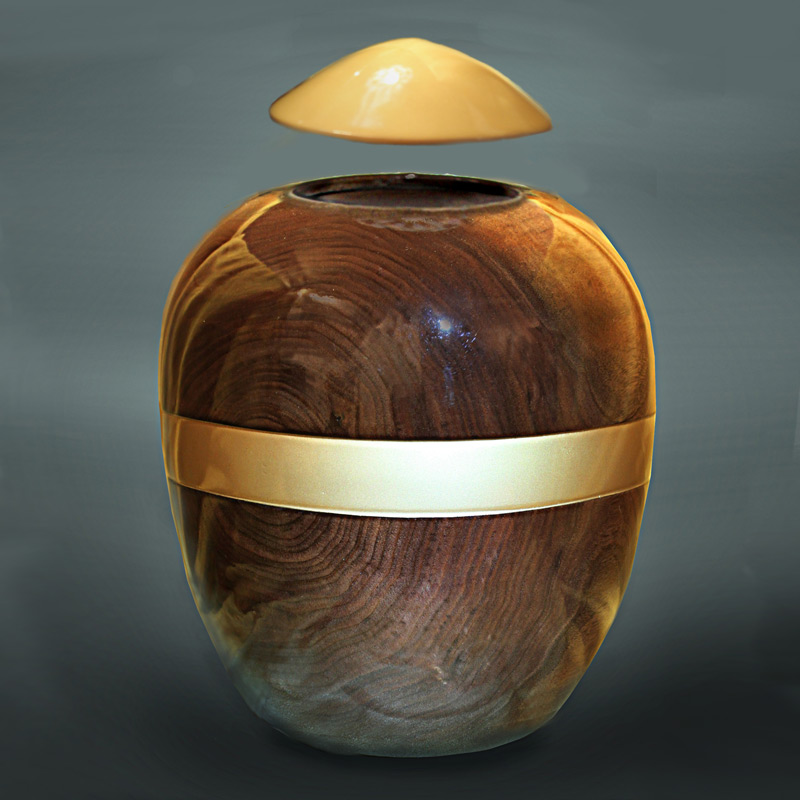 You can also ask the funeral director you've been working with to transfer the remains for you, they are experienced with this and will generally do it at no charge (but ask to make sure).
I hope this helps you make your decision! We think that this is a very fitting and beautiful urn, so we recommend it highly. But if you have any questions, feel free to ask!
Daniel Szczesniak
877-900-5309