Last Updated on February 25, 2020
Sometimes a hobby is more than a hobby. It defines you, and it comes with a culture that refines your character. Riding motorcycles is a passion that defines a piece of our nation. There are all sorts of breeds of motorcycle riders, and whether you're a club rider or an individual, the freedom, independence and individuality that comes with riding a motorcycle over the open road is universal to all of them.
I really love to ride my motorcycle. When I want to just get away and be by myself and clear my head, that's what I do.
Kyle Chandler
The Motorcycle Engine Urn
Being Remembered
Often the selection of urns available online can be a burden. But, you've narrowed it down a bit to motorcycle urns, and that's how you found us. In any case, this week we're excited to highlight this wonderful urn. Whether you are shopping for a motorcycle urn for yourself, or you are shopping for a loved one, this is an urn a motorcycle enthusiast would love.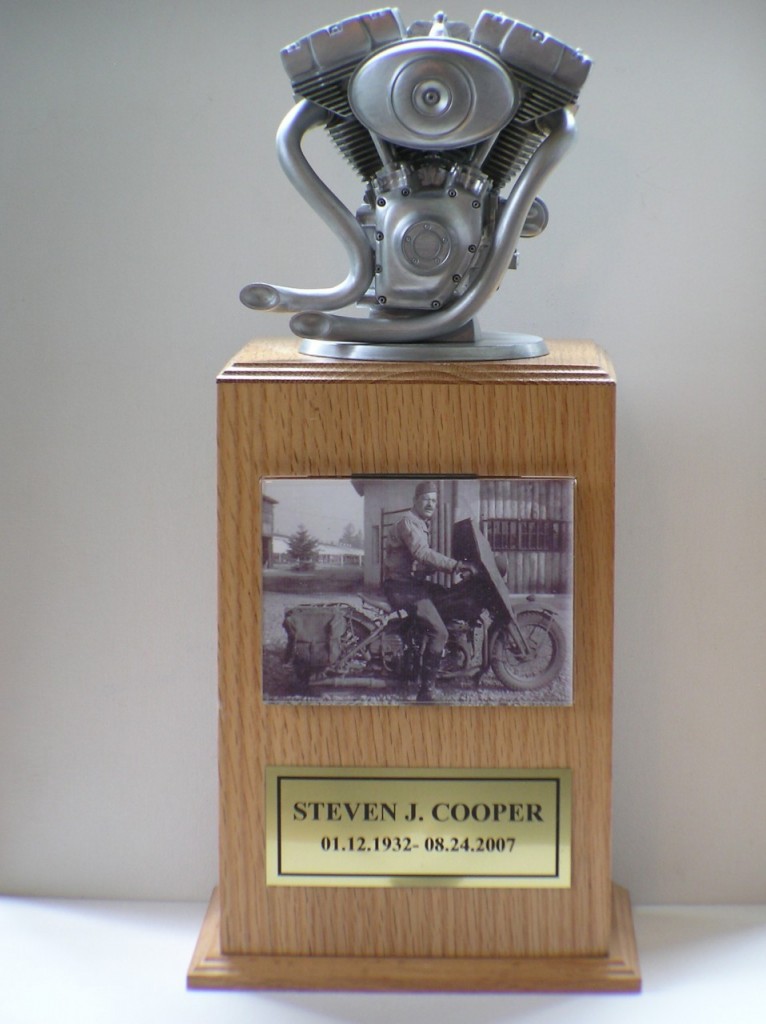 They lived their passion for life on two wheels, now you can memorialize their story with this motorcycle engine urn. Available in three veneered finishes: oak, cherry and walnut. The v-twin engine bust is available in a bronzed or silver finish. Include a photo and touching personalized inscription plate to finish it off. This is a larger urn and will hold 24 cubic inches of remains.
V-Twin Engine History
The engine that sits on top of the base is a v-twin engine that is common in most motorcycles these days. Though it has been around for over 100 years, invented by Gottlieb Daimler in 1889 and used for stationary generators and power boats.
The v-twin engine bust adds a bit of nostalgia to this classy piece, making it a great choice for vintage car enthusiasts, too, since some early automobiles were also crafted with this engine before it caught on with motorcycles. That said, most people will identify this engine with the motorcycle.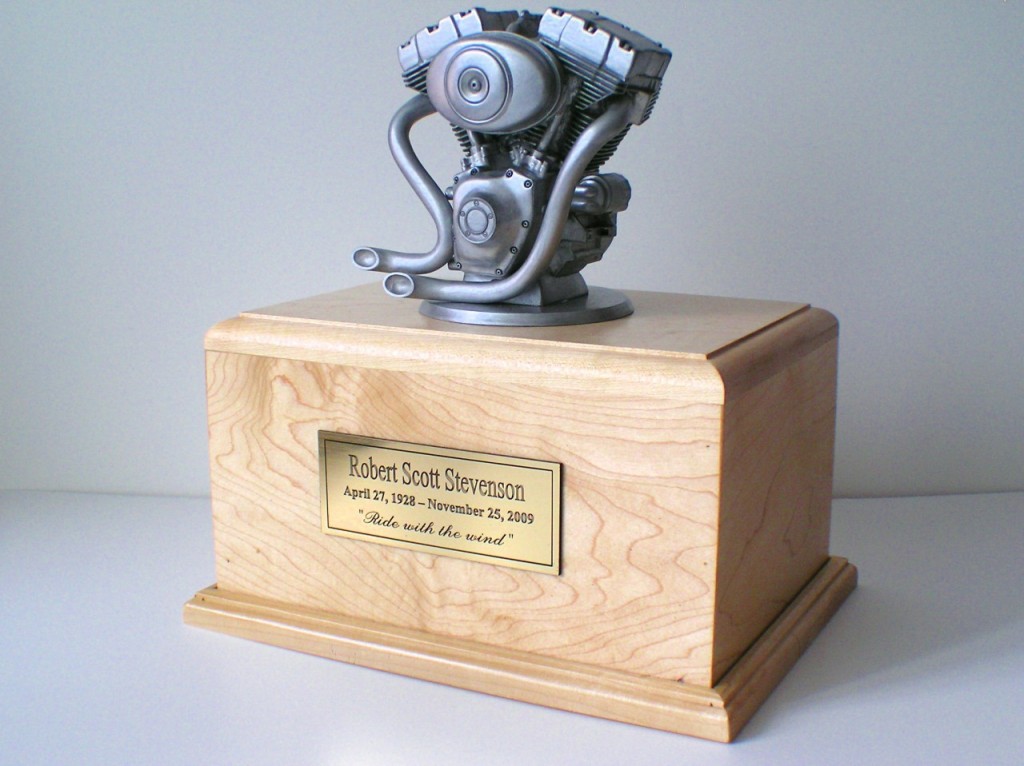 This urn is also available in a horizontal profile which is slightly larger at 250 cubic inches.
For more info on selecting an urn size, check out our 10 Questions to Ask When Buying an Urn.