Last Updated on February 20, 2017
A lily is a flower imbued with much symbolism, but the most important symbol of all is how you remember your beloved spouse, your sweet lily. Spouses will often refer to one another with affectionate nicknames – darling, sweetie, honey, etc. – some of the most adorably personal and intimate nicknames involve flowers. We have a variety of memorial urns with flowers of all types, including roses, carnations, sunflowers, tulips, and more.
Here we introduce a favorite floral memorial urn design for a favorite flower: the lily. The Lilies Astoria Cremation Urn is made in the USA from premium hardwood with an inlay art woodcarved flower design. Check out an all-around view of it in this video:
The elegant shape, reminiscent of craftsman-style construction, tapers up from the base and is capped with curvaceous layers of solid wood. We call it the "Astoria" style, and the Lily Urn is just one of many inlay art styles available in the stylish design.
For the lily flower artwork, the lilies are laser etched from solid maple wood, set against a contrasting background of natural cherry with laser engraved leaf accents.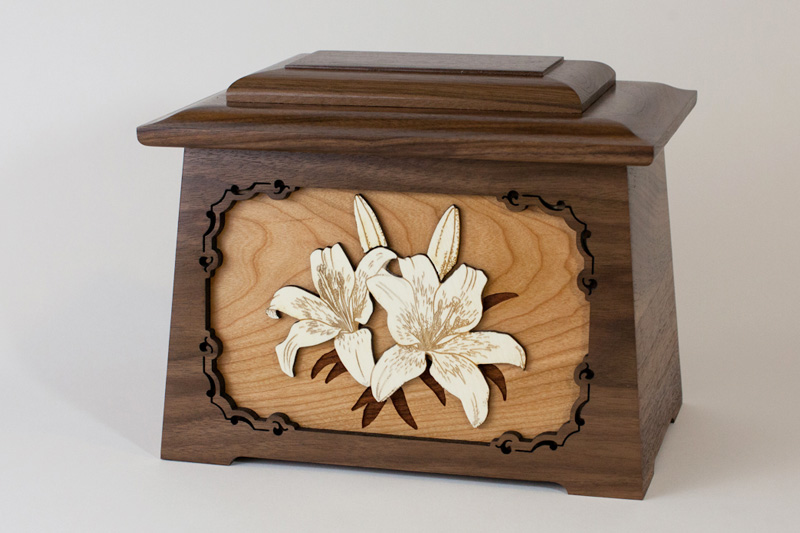 The other sides of the urn present stunning walnut wood grain textures. Using 3/4″ thick solid premium wood, we'll make this urn for your beloved in your choice of walnut (as shown here), honey-yellow oak, or white maple.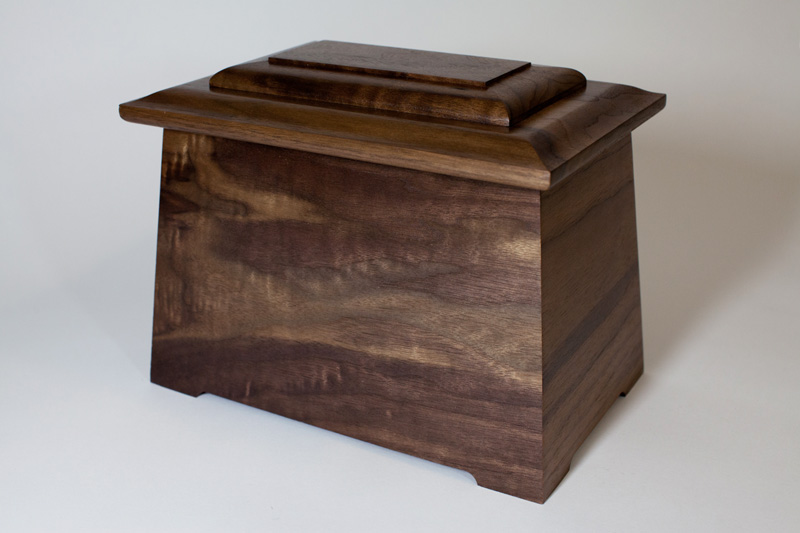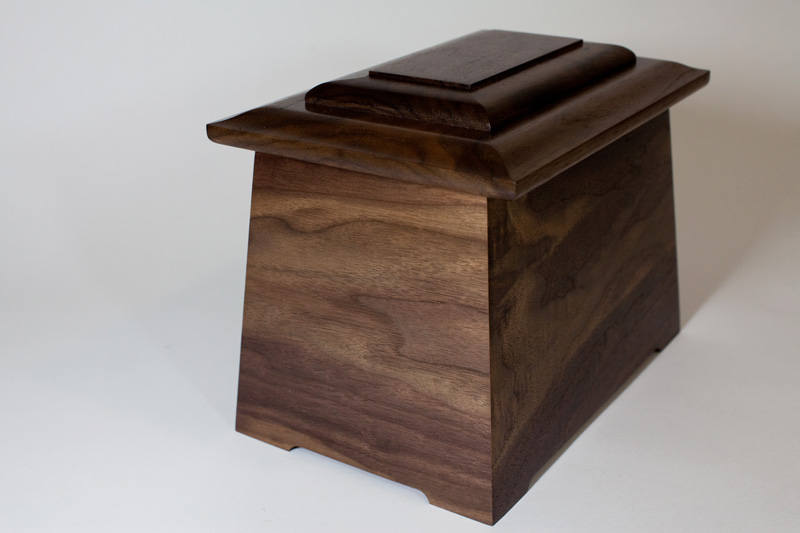 This design, like most of our wooden urns, opens from the bottom with a removable panel that attaches with four standard phillips screws. Here are some more photos of this lilies urn in maple wood: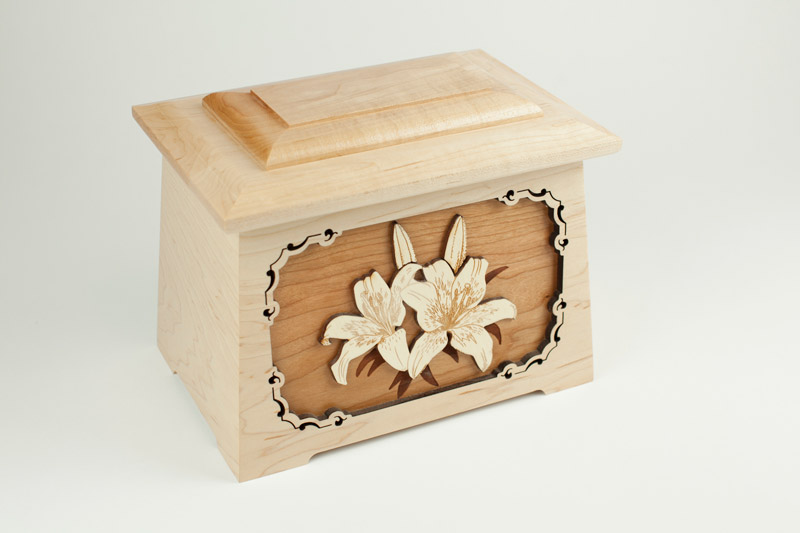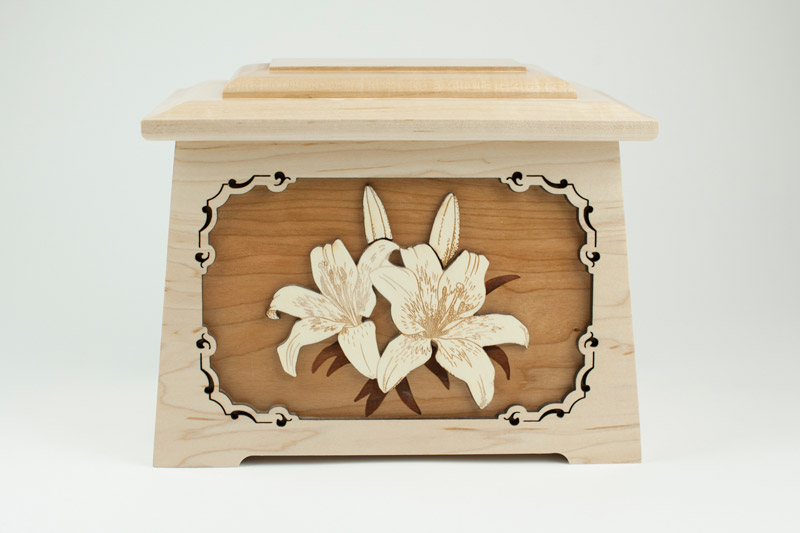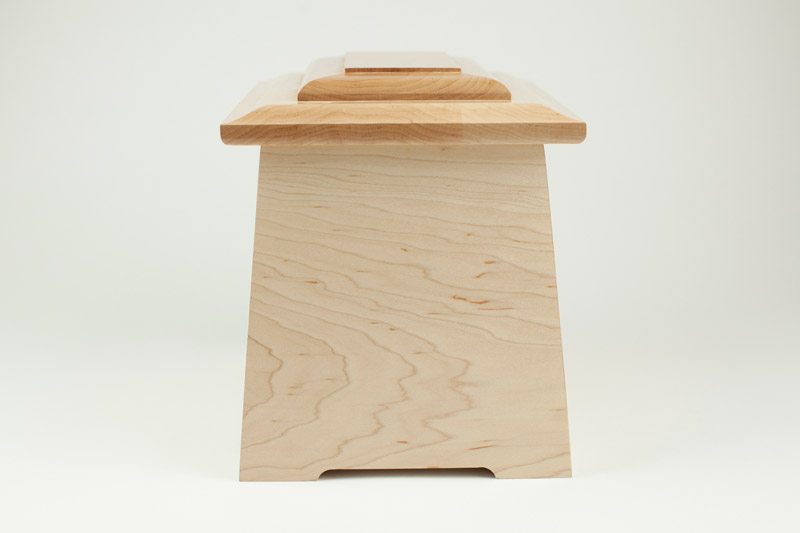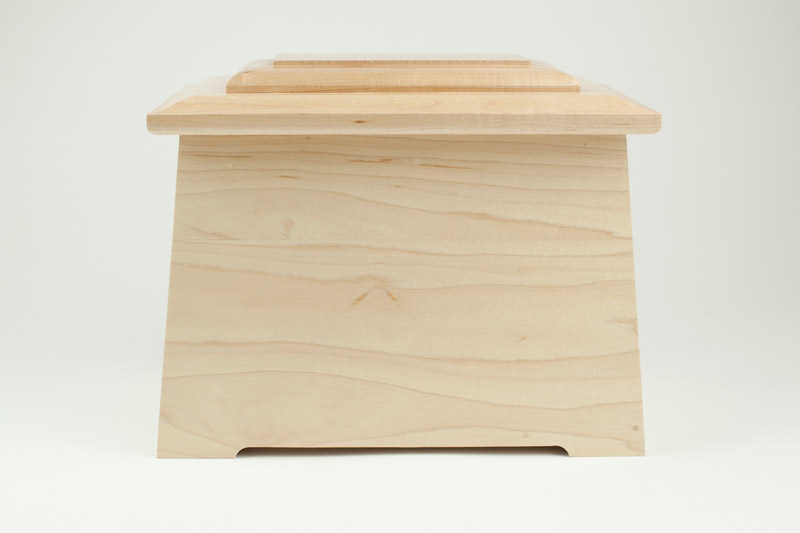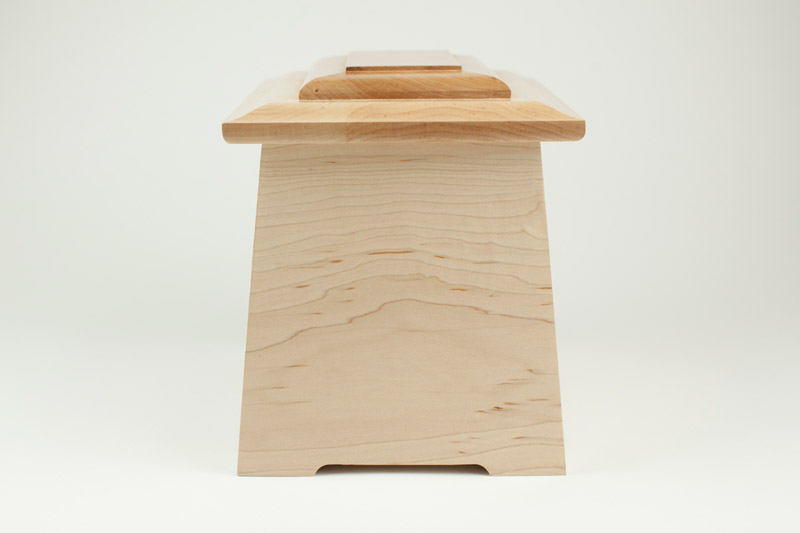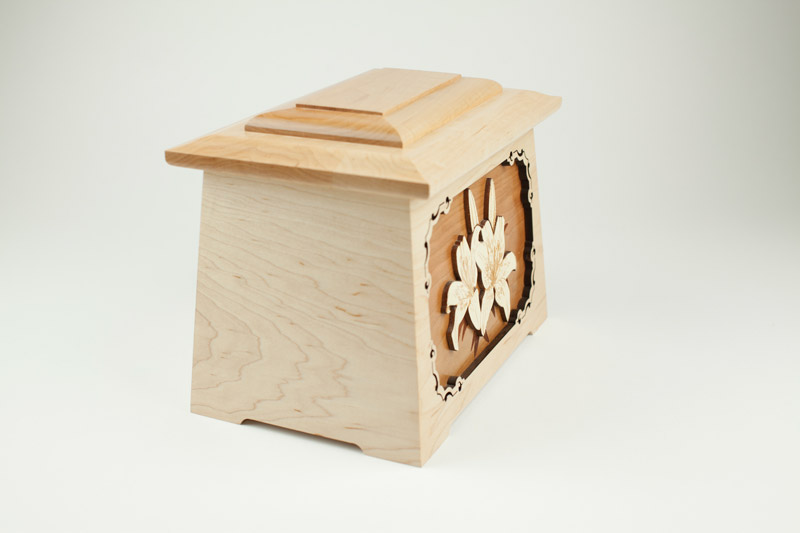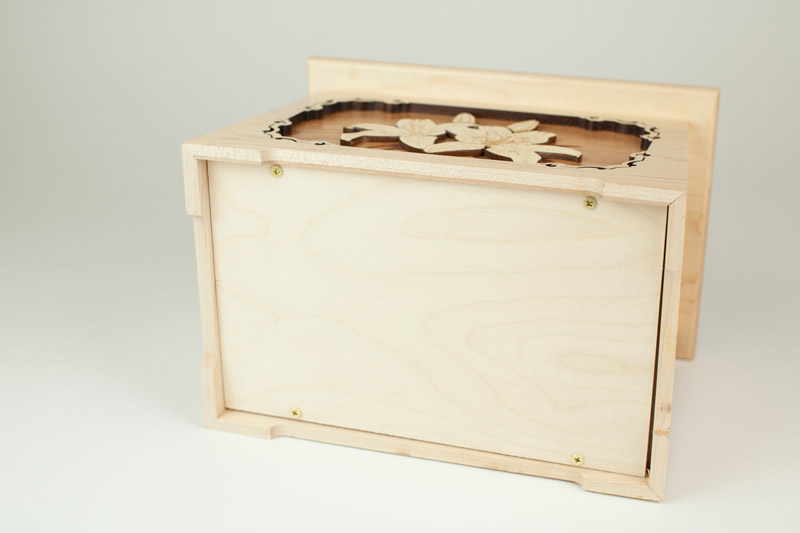 The Lily Urn is a gorgeous wood art memorial to honor the memory of your dearest sweet lily. The urn is available here, and we have several additional lily cremation urn designs available here.