Last Updated on
The Marquis Wood Urn is a simple, affordable urn made in the USA from premium materials as a cost-effective heirloom memorial for your loved one.
The Marquis is unique in that it is sized to hold the plastic or cardboard "temporary" urn you may have received from the funeral home or crematorium. Inside the temporary urn, the remains are sealed inside of a plastic bag. With most wooden urns, the bottom panel is removed and the plastic bag containing the "ashes" is placed inside. Often, the funeral home will do this for you, or some families prefer to do this themselves.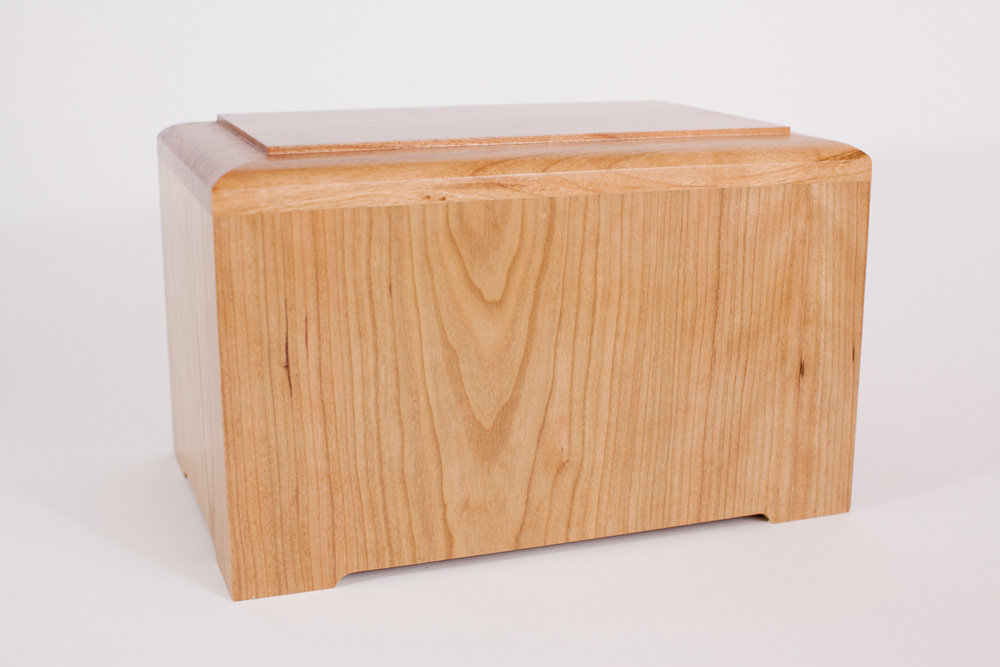 But often the situation may not be conducive to going down to a funeral home for the transfer, and you may not want to have to handle the remains yourself. The Marquis is designed so that you can remove the bottom panel and place inside a standard 4-1/2″ x 6-1/2″ x 8-1/2″ plastic temporary urn without having to open the temporary urn and directly handle the remains. This is a great solution especially when travelling.
Additionally, the Marquis Wood Urn is crafted with superior American-made craftsmanship, yet set at a very reasonable price point. The top of the urn is solid wood (and can be laser engraved with an inscription) while the rest of the urn uses heirloom-quality manufactered wood to help keep the costs down.
Available in your choice of Oak, Natural Cherry, Stained Cherry, Walnut, or Rosewood, the Marquis is a beautiful memorial made in the USA which won't stretch your pocket book any further after the mounting funeral costs.
For a limited time, the Marquis is on sale for only $99 with free personalization. (Offer expires 5/31/2015)
Here are a few more angles of the Marquis, pictured here in Natural Cherry wood:
And here is the 360° view:
(Visited 221 times, 1 visits today)