Last Updated on August 23, 2013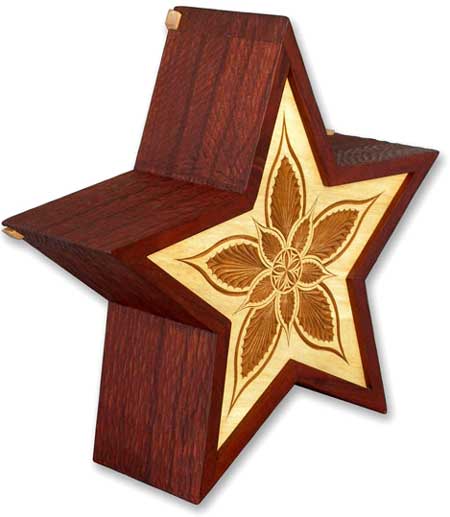 The Star Wood Cremation Urn is a one-of-a-kind work of art, hand-crafted to stand as a beautiful memorial to your loved one.
Individually carved by hand by a talented Bolivian artisan, this urn is made from the finest exotic wood in a unique design to help you cherish the memory of a dear departed one.
Although the general patterns look similar, no two urns are exactly the same. If you desire an exquisite hand crafted wood cremation urn, there is no better way to show love, honor and respect for your loved one than with one of these gorgeous wood urns.
$599.00