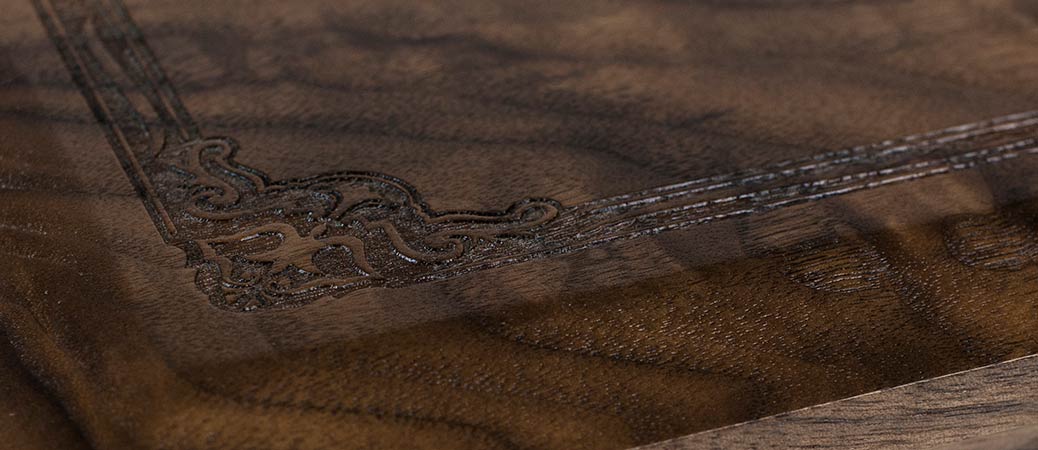 Last Updated on October 24, 2016
This post is to introduce you to one of our oldest designs. An enduring classic, the Renaissance Walnut Urn is simple in its construction yet elegantly finished. Laser etched decorations mark the top, which features a spacious overhang with nicely beveled edges. Routered accents along the bottom of the memorial create feet at each corner, and a laser engraved line rings the base and completes the piece.
First, let's look at the Renaissance Walnut Urn in 3 dimensions via this video demonstration:
Now that you have a sense of the shape and size of the urn, let's take a closer look at the details.
The Renaissance Walnut Urn
First, note the stateliness of the piece  – a wide rectangle which ensures that the urn will not tip, combined with American-made premier craftsmanship which will endure for ages as a family heirloom.
Next, take time to notice the details of the lid, which accentuates the patterns of the walnut's woodgrain. The beveled edges provide a nuanced touch, and the laser carved border design is deftly done, adding a sense of depth and elegance.
Then of course there is the practical aspect of getting the cremated remains (or "ashes") into the wooden urn. As you can see below, the base of the urn features a bottom panel that is affixed to the box via four standard phillips screws. Simply remove the screws, place the remains inside, and re-attach the base panel. More info on how to open and fill a cremation urn here.
Finally, note the routered feet and carved border accent which completes the look of the lower portion of the urn. The laser etched line runs all the way around the memorial, each sturdy base foot is one unified piece with the rest of the box, and the corners are perfectly joined together.
The Renaissance Walnut Urn is simply a brilliant paragon of woodcraft. Available in Standard Adult (200 cubic inch) and Companion (400 cubic inch) sizes, plus optional laser engraved personalization. A true work of art.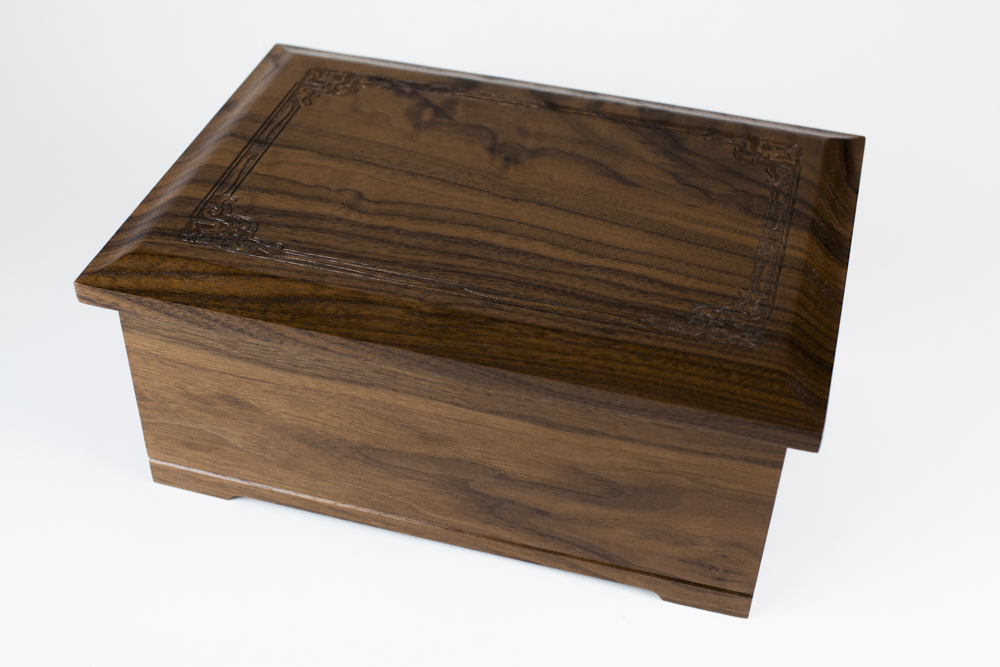 (Visited 397 times, 1 visits today)