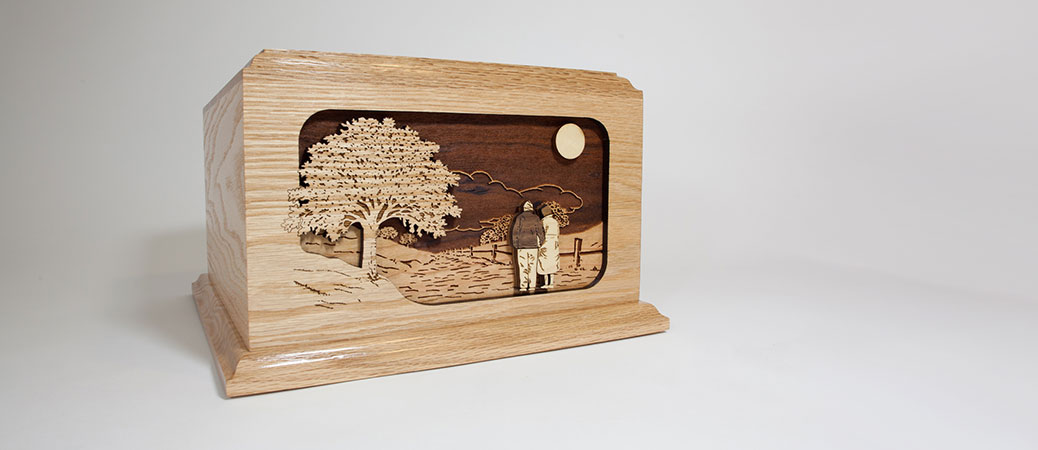 Last Updated on
It's the quintessential image of two lovers at the end of their journey together. A country lane winds off in the distance, passing out of view over the horizon as the sun lays down to rest. The dirt road is bordered by an ancient wood post fence, and the fields and hills beyond are dappled with oak trees which sway in the gentle breeze. A large oak – which has been there for generations – stands tall in the foreground as the elderly couple stroll by. He is wearing his walking cap and brown jacket, she with a shawl and long coat. This is their final journey together, down the long road towards home.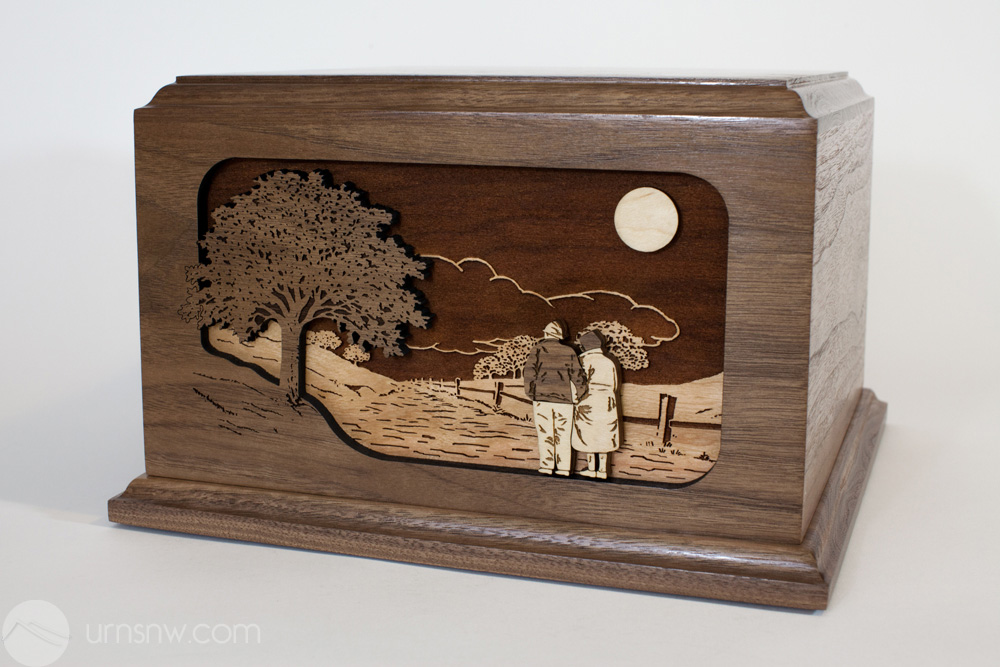 Our Together Again Companion Urn (Click to Buy) is far and away our most popular "companion" or "double urn".  Expertly crafted in the USA from solid wood (your choice – Walnut, pictured above, or Oak, below), the wood art companion urn scene is cut out from select hardwoods in their natural colors, laser engraved with fine detail, and set together in an inlay to create a 3-dimensional composite image.
The layers and carvings result in a stunning picture of depth and vitality, which perfectly honor the life and love of a devoted couple.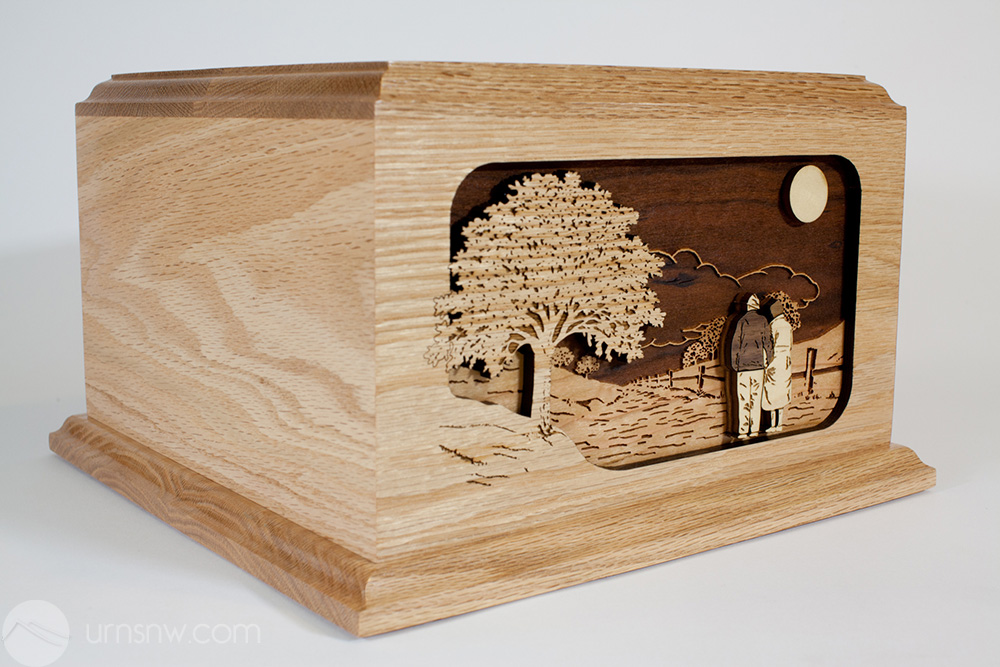 Here is a brief video which gives you an idea of the quality of woodworking that goes into making this elegant wood companion urn.
This is a large urn, with a capacity of 400 cubic inches, ideally sized for the cremated remains of two adults. The industry standard size for a single cremation urn is 200 cubic inches, so 400 cubic inches is just about always spacious enough for the ashes of a husband and wife couple.
Below you'll find a variety of photos of this wood art companion urn, pictured in Oak (the lighter, yellowish wood) and in Walnut (the deeper brown wood). The bottom panel removes as the access point to the interior of the urn, and it is attached using eight premium screws, which can be removed using a standard Phillips screwdriver. This is shown in the video above.
Optionally, we can laser engrave an inscription into the wood surface on the top or back of the urn. Common inscriptions include names and dates, and often a brief quote or line about the couple's love and marriage. If you are wondering about how to go about an inscription when one or both of the individuals are still living, we have multiple suggestions and pictoral examples in our very helpful guide to double urns here: Companion Urns: the Complete Guide.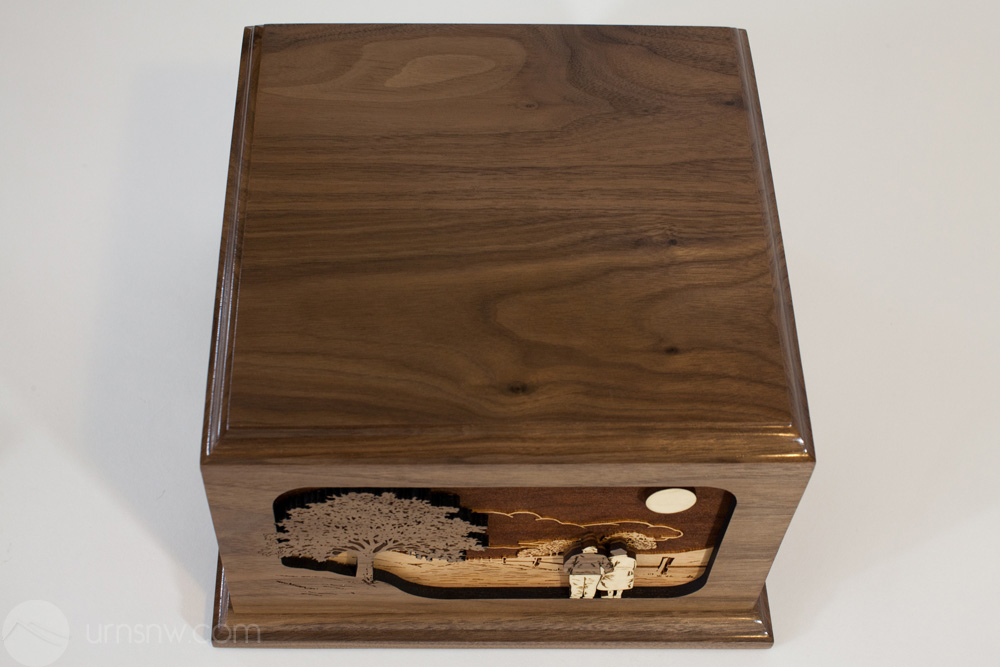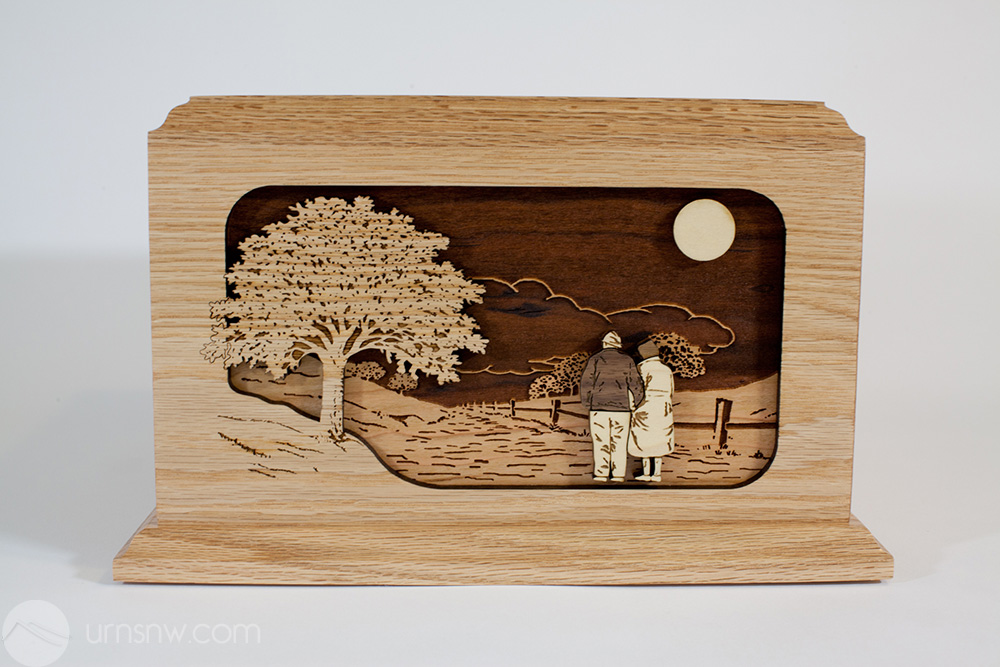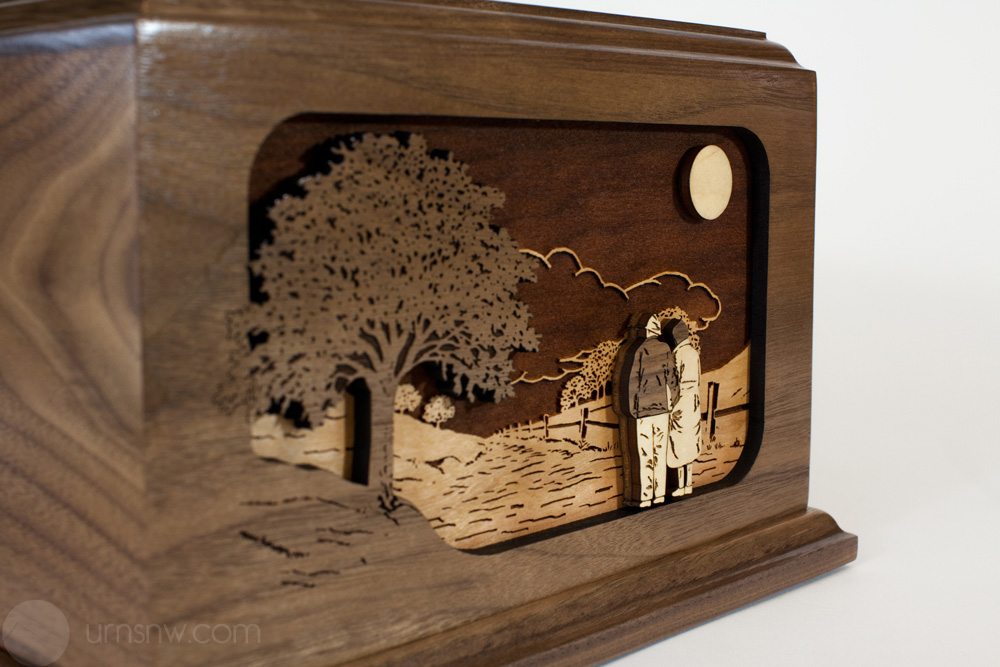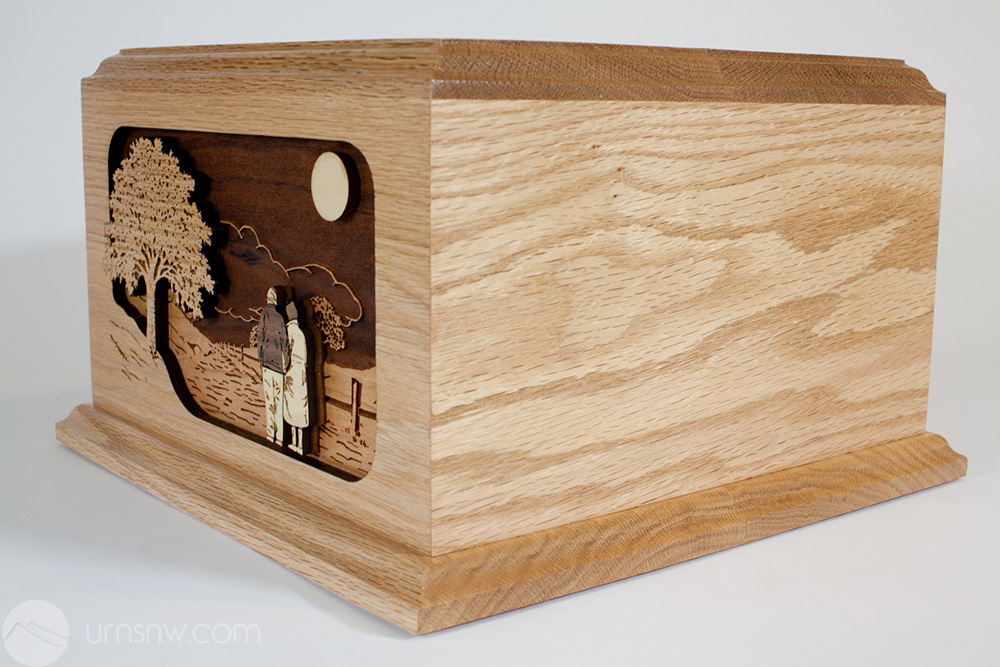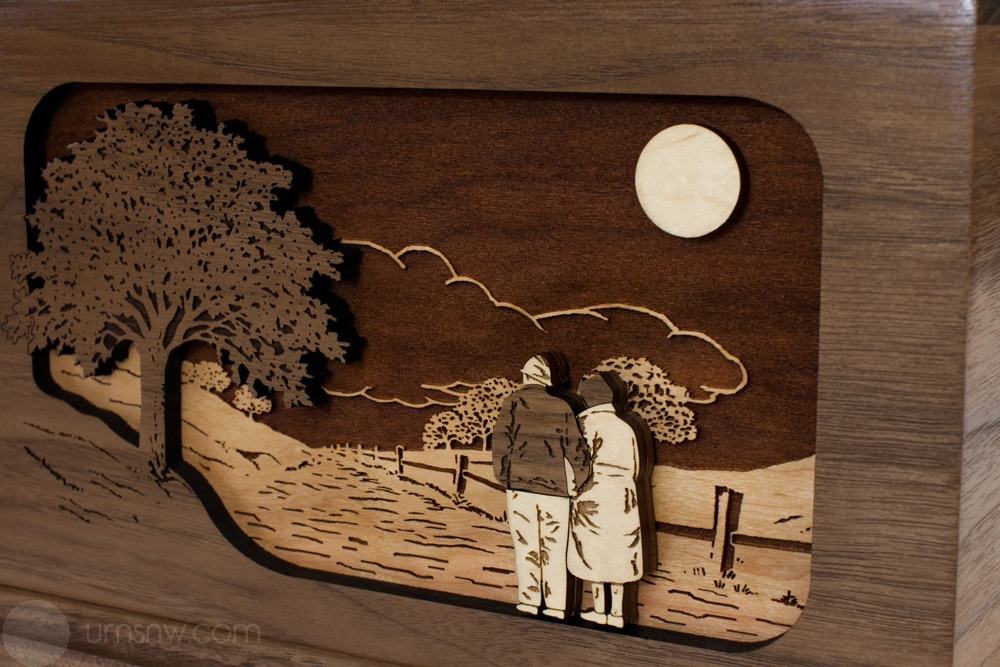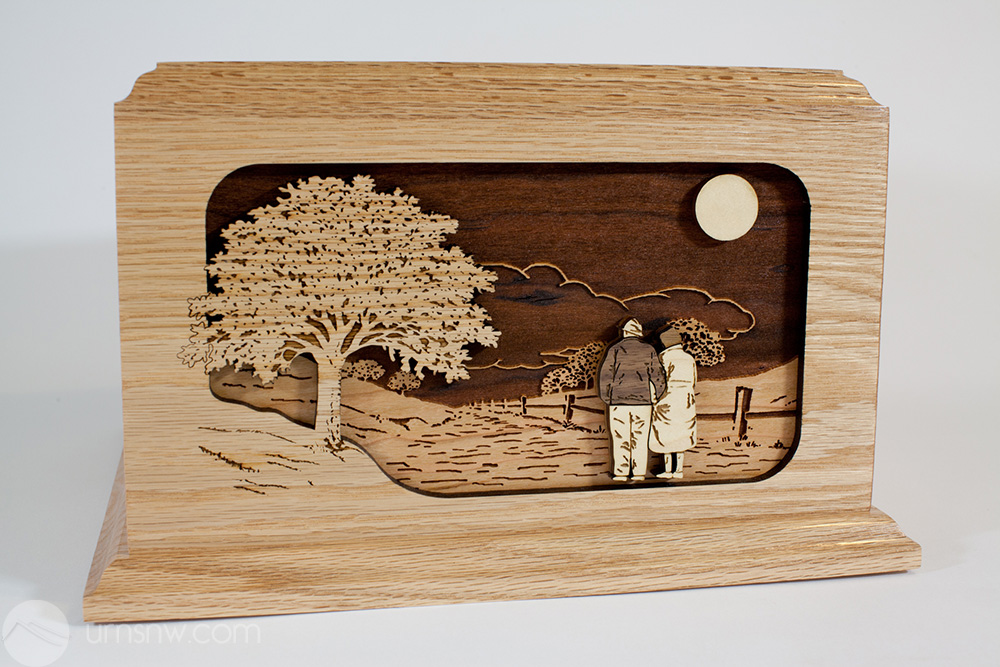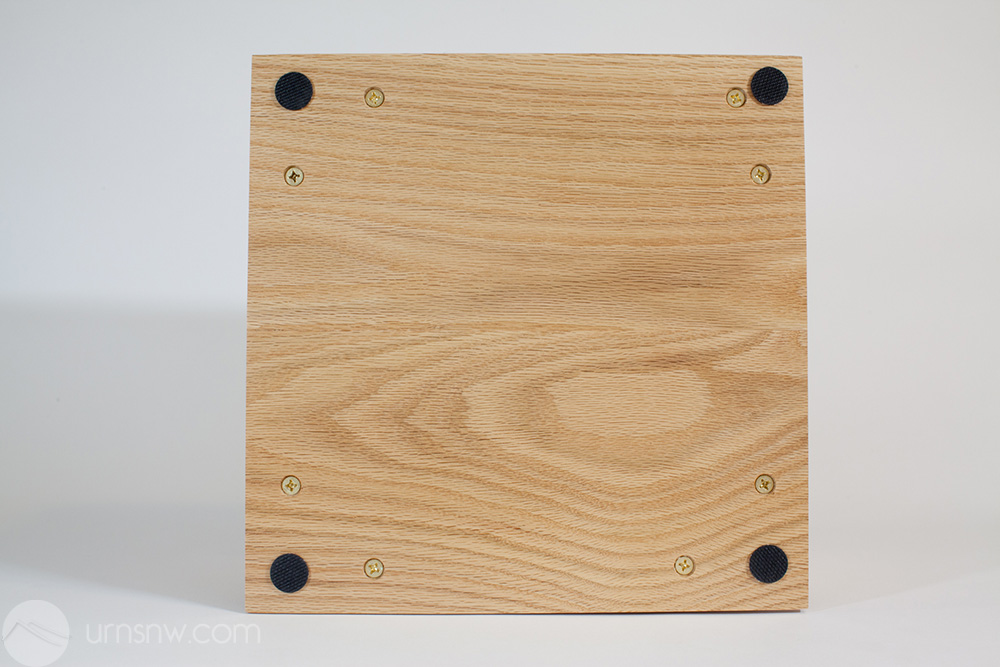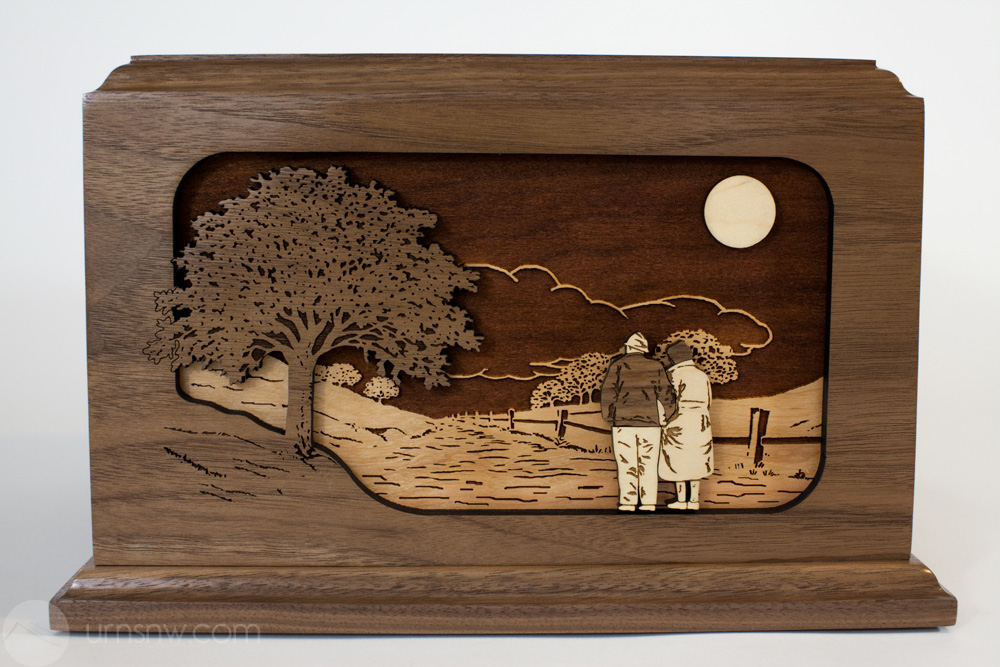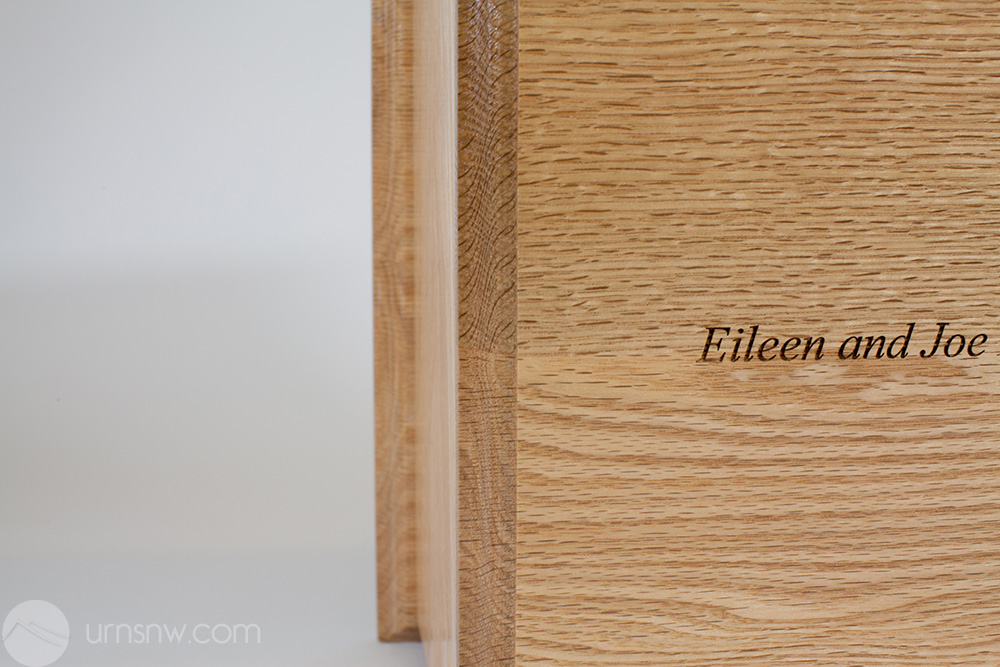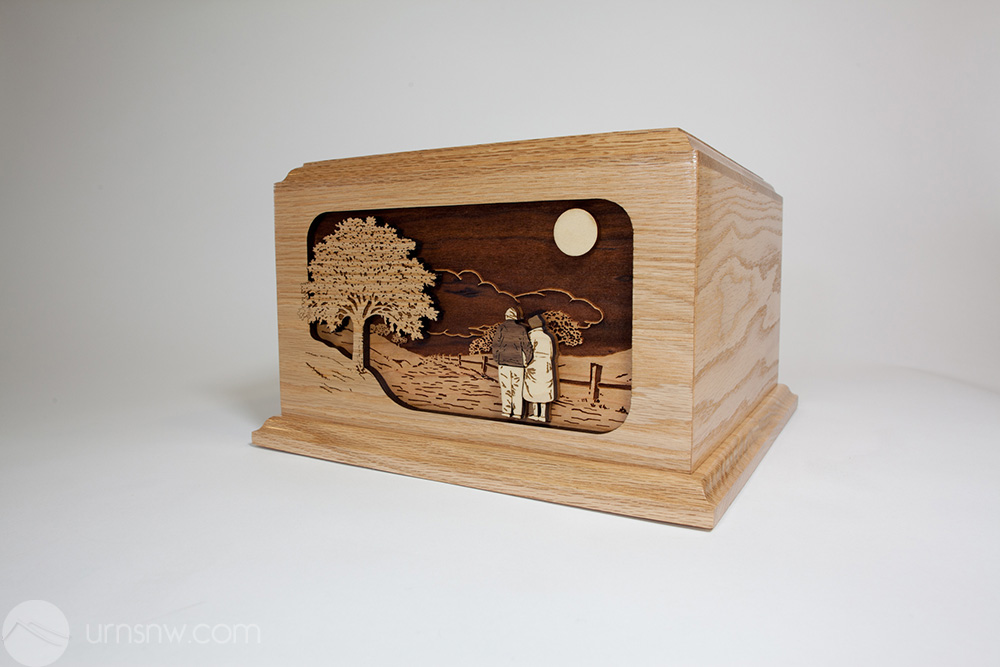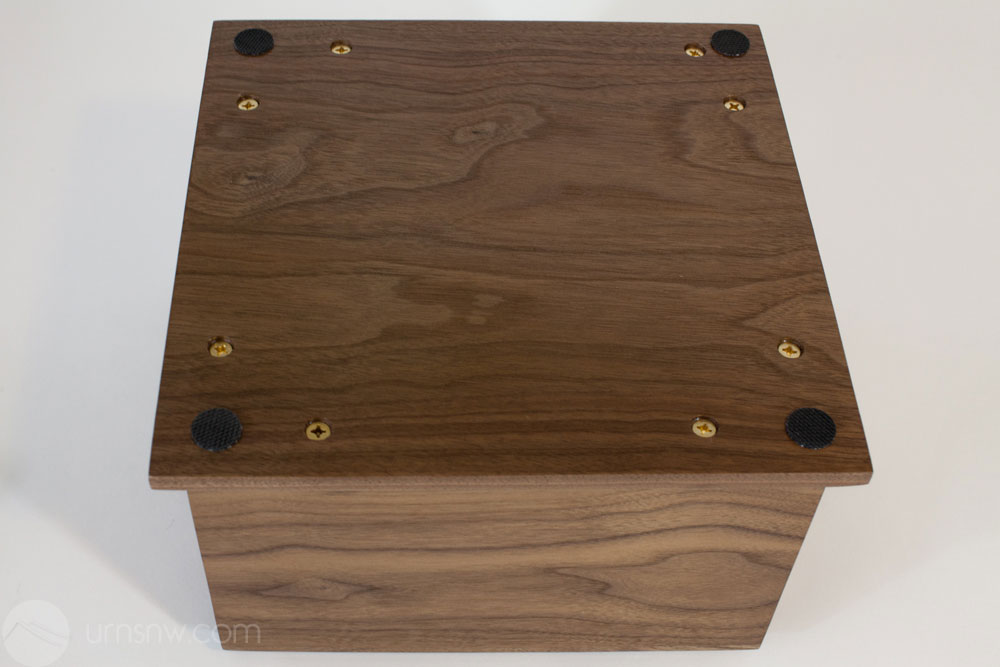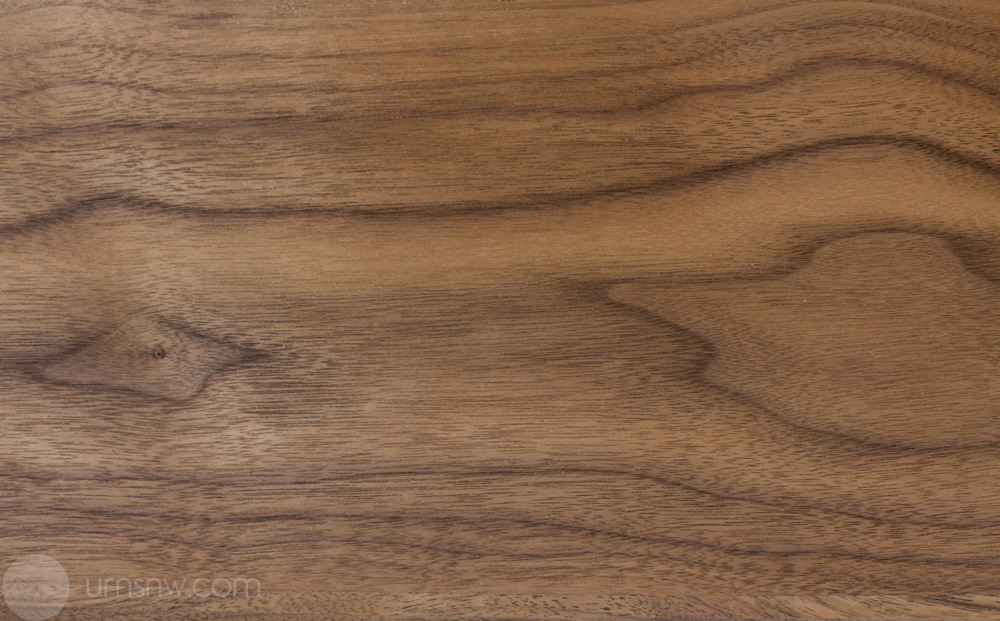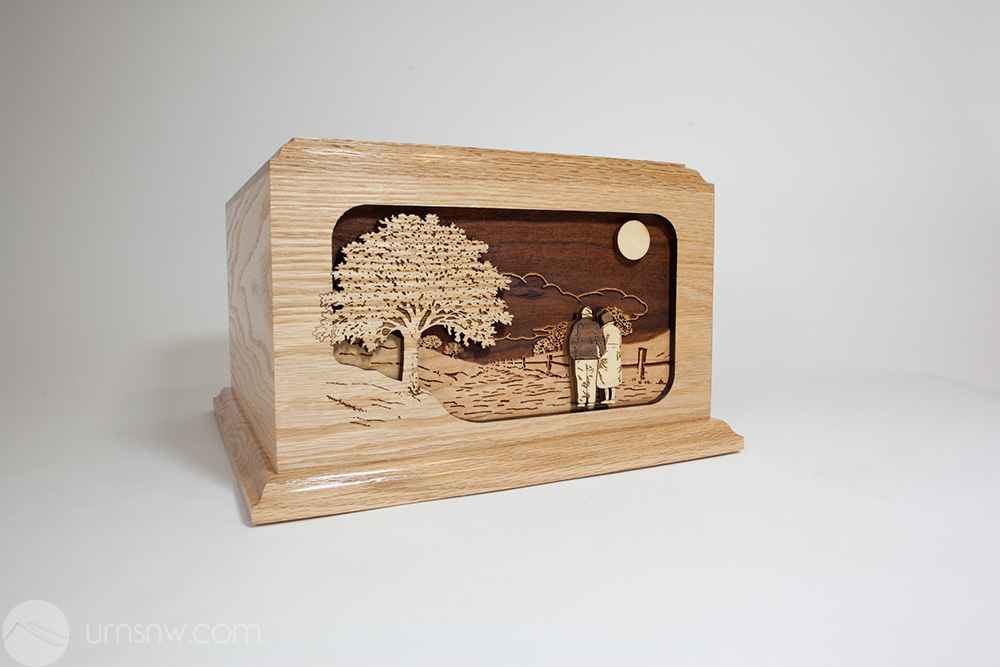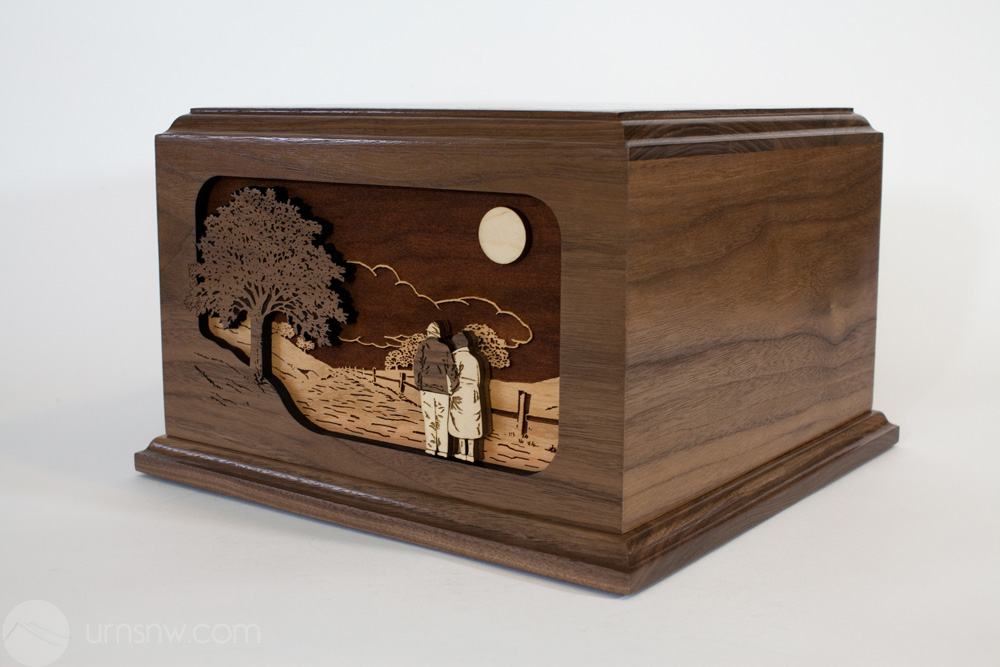 This is just one of several wood art companion urns that we offer, in addition to many other companion urn styles and designs. You can view our complete collection of companion urns here, and our complete collection of dimensional wood art urns here. Most of the dimensional art scenes are available in companion size, contact us for availability.
These wood urns are usually made to order within 1-5 business days, and we can often get them produced, personalized, and shipped out to you very quickly if you have time restrictions and need delivery by a specific date. Again, contact us to arrange rush orders.
(Visited 3,402 times, 1 visits today)