Last Updated on August 23, 2013
Here are a few ceramic urns hand-crafted in the USA by a Washington artist featuring Asian themes.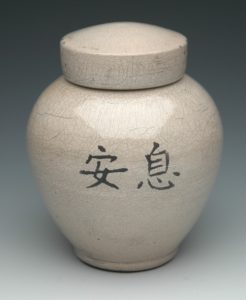 The Asian Calligraphy Cremation Urn is crafted in a classically round shape with custom characters fired onto the surface of the urn. We can inscribe Chinese, Japanese, Korean, or other characters. View product details for links full of ideas to honor the memory of a loved one even if you do not know the language. Available in 3 different finishes: White Crackle, as shown; Aqua Luster; or Lemon Luster.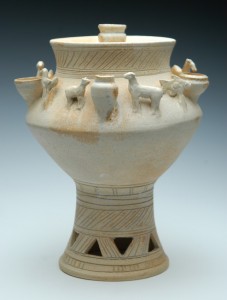 The Korean Style Burial Jar Cremation Urn is a work of art, with handmade accents consisting of clay figurines and pots. This gorgeous funeral urn is custom made to order with a design after actual museum pieces. A beautiful way to honor a loved one.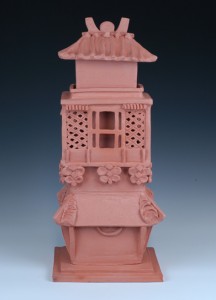 One of our most breathtaking funeral urns, the Han Tomb Ceramic Cremation Urn is a magnificent design based on Chinese tombs from the Eastern Han Dynasty. Constructed of glazed earthenware clay, with an embellished surface boasting a vibrant array of carved decorative elements, a work this elaborate will always symbolize the high status of the individual buried within.