Last Updated on October 24, 2016
Our wooden clock cremation urns are beautiful heirloom memorials. The combination of elegant clock and useful cremation urn provides dual functionality and looks lovely in your home. Simultaneously honor the life of your loved one with a premium heirloom, add a magnificent rustic timepiece to your home decor, and unobtrusively house their remains.
We have a variety of styles and wood types available, but one of the most common questions we get about our clock urns is, "How do I set the time [or change the batteries] on my clock urn?"
Here is a simple video that shows you how.
Careful observers will note that the interior of the clock urn is open; this heirloom piece was made as a gift for a family and is not used as a cremation urn. Our clock urns feature additional backing behind the timepiece opening, which keeps the internal compartment for the cremated remains completely separate from the clock insert area.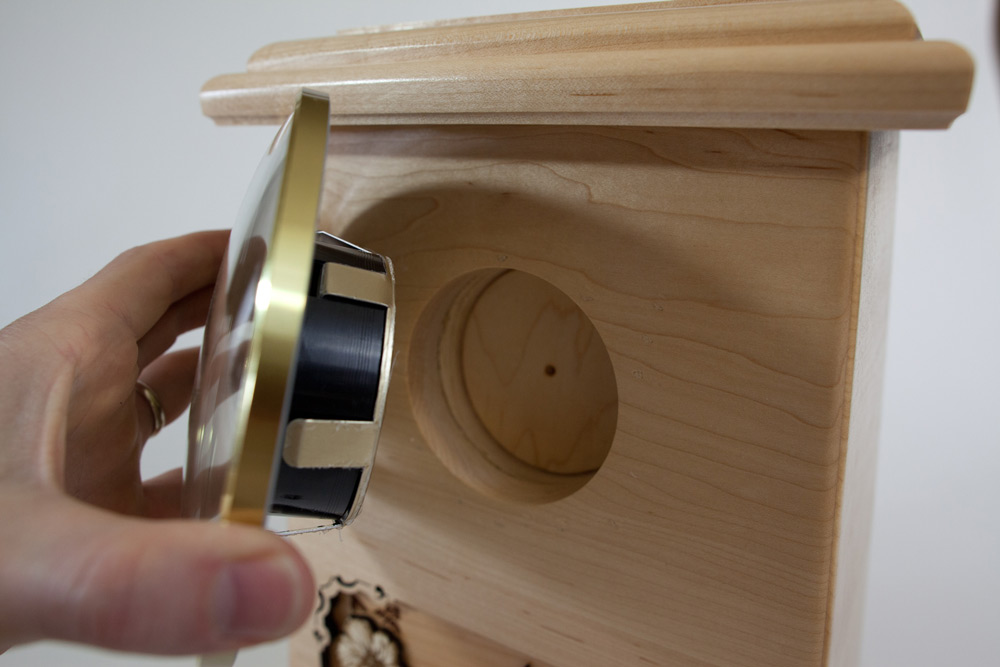 For each of our wooden clock urns, the compartment for the remains is accessed from the underside. The remains are placed into the urn through a bottom opening panel, which attaches with a single wood panel and four screws just like the ones in this video:
These heirloom memorials are made in several types of wood (Cherry, Walnut, Maple, Oak) and can feature elegant engraved designs and even our premier 3-dimensional wood inlay art scenes. Each scene is made from solid wood pieces engraved in detail and assembled in layers. The scenes include rustic cabins, elk in the forest, leaping dolphins, golf, "Footprints in the Sand," lighthouses, surfing, sailing, and more.
For an example, here are some images from our Astoria Hummingbird Clock Urn: