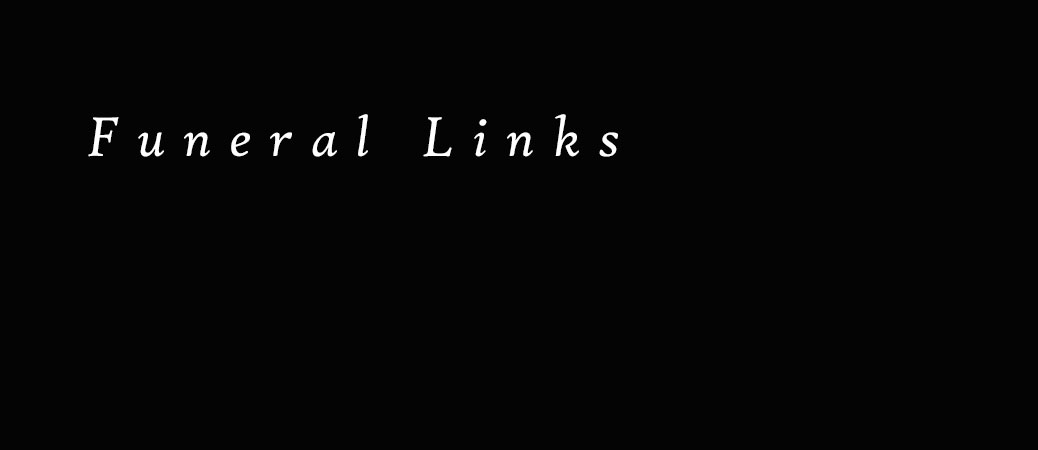 Ways to plant memorial trees, a Mad-Libs-style Last Will & Testament, why Facebook wanted you dead, the Terrible Tilly Lighthouse & more in our December 2016 funeral links and resources collection.
December 2016 Funeral Links
5 Ways You Can Plant a Tree in Memory of a Loved One
Create a "living memorial" by planting a tree in memory of a loved one. Here are five wonderful ways you can do this.
Investigation Reveals How Shameless Funeral Firms Exploit Grief to Make Staggering Profits
As costs in the industry rise, some funeral homes exploit the grieving families. These stories are outliers, but it's important to be aware of them to help create more positive images of funeral homes and services.
10 Enduringly Classic Wood Cremation Urns
Ten of the most enduringly popular wood cremation urns, curated from years of positive reviews and comments from satisfied families.
Woman Pretends To Be Dead So She Can Attend Her Own Funeral
A 44-year-old woman, Vera Lucia da Silva, fulfilled her bizarre 14-year dream of holding her own funeral while still alive.
Featured Video: Mahogany Wood Cremation Urns
A showcase of some of our new Mahogany Wood Cremation Urns. Click here to browse all inlay designs.
Gift Idea: Personalized Vintage Funeral Director Sign w/ Nameboard
This custom-crafted wood plaque will add a nice, personalized, and vintage touch to any funeral director's office.
I'm a funeral director, and this is what it's really like
"In high school, I attended a career day lecture from a county coroner and I thought they had the coolest job I had ever heard of. To be able to investigate suspicious deaths and find the answers, to be able to perform autopsies? That sounded like exactly what I wanted to do."
Creative Ideas: 6 Lovely DIY Memorial Candles
Six simple and elegant memorial candles for the DIY-er. Use these for a memorial shelf at home, for the front at a funeral, or for the memorial reception table centerpieces.
Here is an easy starter checklist that will help guide you through choosing and planning your final arrangements. Available as a free download from Shepherds Friendly.
How to plant a memorial tree cremation urn
A step by step guide to planting a memorial tree urn, which uses cremated ashes to help grow a beautiful memorial tree. You can shop memorial tree urns here.
Remember last month when Facebook "memorialized" many of their users' accounts? Was it an accident? This article suggests a possible reason for this bizarre social media mishap.
Maple Wood Cremation Urns Made in the USA
Finding premium quality American-made cremation urns can be a tough prospect. Here are some beautiful wooden urns – showcased in maple but generally available in a variety of woods – proudy made in the USA.
Cremation Urns Shipped To Australia
On the subject of American-made quality cremation urns, we ship quite a few of our Oregon-crafted memorials to Australia to help supply a need in that market. Here are some further details.
Holiday Gift Ideas: 21 Things You Can Age in a Barrel
With the holidays upon us, everyone is looking for creative gift ideas. "Barrel-aged" has a great ring to it, so you will be interested to find out all the unique gift ideas you can create by aging things in barrels.
Last Will & Testament, Mad Libs Style
For a bit of funeral-related fun, try making your last will and testament by filling in the blanks, Mad-Libs style.
Funerals to Die For: The Craziest, Creepiest, and Most Bizarre Funeral Traditions and Practices Ever
The hereafter may still be part of the great unknown, but with Funerals to Die For you can unearth the rich–and often, dark–history of funeral rites. From getting a portrait painted with a loved one's ashes to purchasing a safety coffin complete with bells and breathing tubes, this book takes you on a whirlwind tour of funeral customs and trivia from all over the globe.
Terrible Tilly, the Lighthouse of Death and Madness
Some local Pacific Northwest history. Here's the story of why this Tillamook lighthouse became a columbarium and is now known as "Terrible Tilly."
Famous, humorous, and heartfelt epitaphs from around the world.
A collection of lovely companion urns, designed and sized to hold the remains of two people, Together Again.
Why Your Funeral Will Probably Be Run By A Woman
Fortune discusses the rise of women in the funeral profession.
Popular Gifts: Custom Engraved RTIC Tumblers
Here is another good gift idea for the funeral director on the go.
Thanks for reading our December 2016 Funeral Links collection! Be sure to sign up for our newsletter for all the latest on funeral & cremation industry news, products, interesting insights and more.
(Visited 123 times, 1 visits today)