Last Updated on August 15, 2019
Funerals, memorial services, and/or life celebration events are excellent opportunities to showcase the personal flair of the deceased by incorporating their hobbies, pastimes, and passions.
These thirteen memorial service ideas, expanding on Housing for Senior's unofficial list of the top 10 hobbies for people over 65, will provide you with specific examples of hobby-based tributes for memorial services. Even if your loved one's favorite hobby isn't on this list, you'll be sure to find plenty of inspiration to personalize the memorial or life celebration service.
Our website is supported by our users. We sometimes earn a commission when you click through the affiliate links on our website. Learn more here.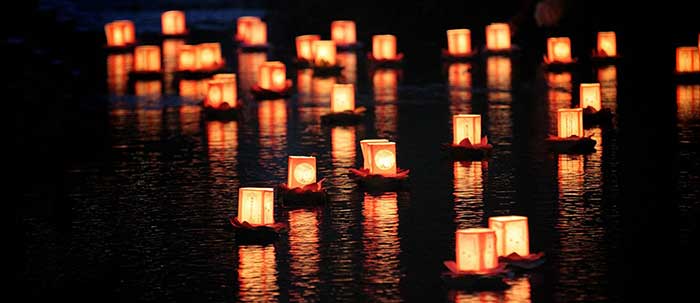 Also, please note – times are changing, and the notion of a "traditional" service is more often than not a thing of the past. Families are often seeking for ways to make a funeral service more personal and true to the individual in both content and tone. If some of these ideas seem gaudy, silly, or irreverent, please feel free to include those thoughts in the comments so that families searching for memorial service ideas can carefully weigh the message and tone of each idea to see if it will work for their situation. And also understand that funerals – whether they be "traditional" or "alternative" or anything in between – are just as unique as the individuals they are honoring.
Most of these hobbies can be showcased at the memorial by including ideas like these, which we won't include in the lists under each individual hobby below:
A memorial table filled with photos, collectibles, clippings, and other memorabilia
A photo of your loved one engaging in the hobby on table near the urn or casket
Memory coins printed with image or quote pertaining to favorite hobby
Encouraging friends and family to share or write down stories relating to the hobby
Creating centerpieces for reception themed around the pastime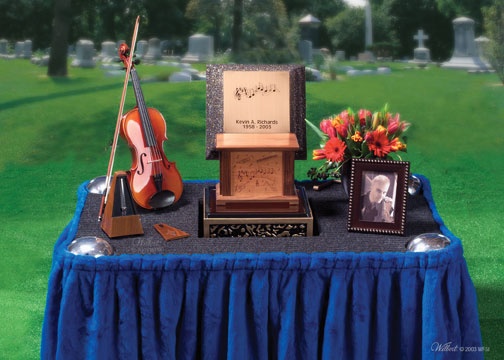 So, without further ado, here are 13 memorial service ideas based on popular hobbies:
1. Boating
Boating is a fun and active hobby, favored by many for the opportunity to get out onto the water and experience the wind in your hair the splash of the waves on your face, and the strenthening activities of managing a boat on the open water.
If you want to incorporate your loved one's boating hobby into the memorial service, here are a few ideas:
Display a large piece of cloth sail for participants to sign or write a message
Have a memorial service at the beach, dock, or on a boat
Play a meditative ocean audio track before, at a reflective time during, or after the service
If the decedent is cremated, get a boating cremation urn for display during the service
Display a model boat made by or similar to the one used by your loved one
2. Golf
Golf is an extraordinarily popular sport in the USA, and if your loved one was a golfer there are plenty of ways to include a golfing theme as a part of the memorial service. Here are some to get you started:
Have the memorial event at the country club
Give out personalized golf balls as memorial keepsakes
Give out a mini golf pouch with tees as memorial keepsakes
Set out their golf club bag on display
Set up a memorial table with memorabilia such as scorecards, photos, collectibles, etc
If the decedent is cremated, get a golfing cremation urn for display during the service
If there will be an open casket, have the decedent holding a golf club (be very sensitive about this one though)
Commission a portrait of your golfer
3. Fishing
Here in the Northwest, fishing is just about everyone's pastime. If your loved one loved to fish, you can showcase that in the memorial service in many ways, including:
Have a memorial or scattering service at a favored fishing spot
Serve a favorite type of fish at the reception
Donate fishing starter kits to local kids in need, and display the kits at the service
If the decedent is cremated, get a fishing cremation urn for display during the service
Display fishing poles or a photo of the "great catch"
4. Antiquing
Many people get into antiquing as an expression of their love of decorating, or a penchance for the style of a particular era, or as a fun way to make a little side money as they discover, fix up, and resell antique furniture and collectibles. If your loved one was into antiques, here are some ways to include an antiquing hobby in the service:
Use small antique knick knacks as centerpieces for reception tables
Create an old fashioned "room" filled with favorite pieces in the entry way
Use an antique scrapbook as the guestbook
Print programs on actual or imitation antique paper
If the deceased is going to be cremated, use a premium wood urn which suits their style
Add antique hinges, handles, or other accents to the coffin or urn
5. Photography
There are many ways people engage in photography as a hobby these days. The styles are endless – smartphone and Instagram, wildlife and nature, wedding and portrait, sports and travel, family gatherings and photoblogs, recipes and crafts, and many more. Whatever their equipment, style, or preference, the ways to integrate photography into a memorial service abound:
Display photographs taken by the deceased throughout the room or entry
Have a slideshow running before and after the service
Encourage attendees to take and tag memorial photos using Instagram (or other platforms)
Have guests take a Poloroid instead of signing a guestbook
Encourage guests to write down "My Special Memory of You", and take a Polariod or Instagram of it
6. Model Building
Many people enjoy the calm, peaceful activity of building scale models. Popular types include trains, classic cars, WWII airplanes, boats, ships-in-a-bottle, mini land and cityscapes, and so much more. If your loved one found joy in model building, here are some suggestions on how this can be "modeled" at the memorial:
Give out mini model train sets for guests to build
Display select models built by your loved one
Give each attendee a part of a model set (for instance, a tiny model car or tree) and have them place it in a model scene
If the deceased built model trains, use a train cremation urn in place of a plain urn
Create a timeline of major life events and incorporate models begun or completed as anchor points
7. Gardening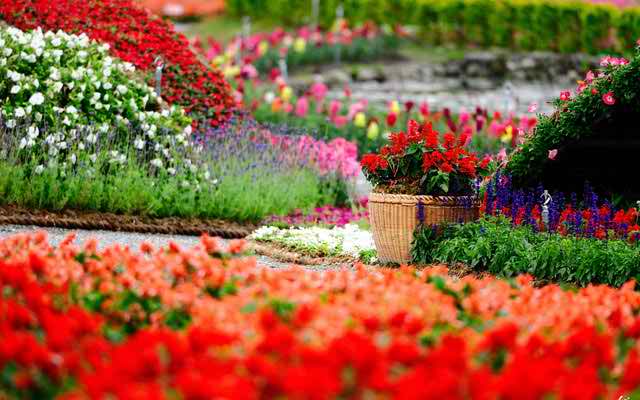 There is nothing quite like a morning spent in the warm spring sun, working hard to nurture living plants and then enjoying the fruits of your labors as flower bloom or vegetables ripen. If your loved one kept a garden as a favorite hobby, here are some memorial service ideas for including this pastime in unique ways:
8. Volunteering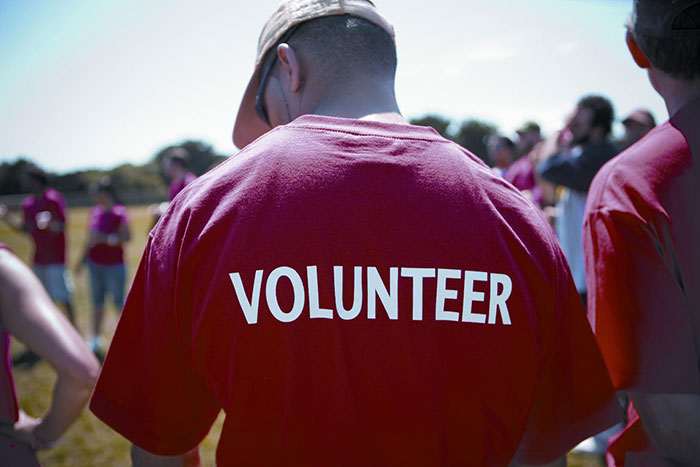 Volunteering is a very rewarding hobby, and takes many forms depending on the individual interests and personality of the individual. Whether it was a well-known organization such as the Red Cross, involvement at the local church, school, or food bank, or devotion to a little-known cause, the way a person chooses to spend their time speaks volumes about their life. Here are some ideas for incorporating charitable causes into the service:
Ask a member of the organization with which they were involved to speak or participate in some way
Ask attendees to donate funds to a cause in lieu of bringing flowers
Set out a donation jar or sign up sheet by the guest book
Create a collage of all their various volunteer activities
9. Geneology
Tracing your ancestry is a fascinating hobby for many people. What better time to fill in a few missing links than when all the family is gathered at the funeral? Honor the memory of your loved one by encouraging the gathered family to add, review, or remember the family history in these ways:
Hand out geneology cards for family members to contribute what they know of family history
Use a roll of paper to trace out the family geneology on a wall… this will be a great conversation starter
If you're planning on continuing the geneological research, ask family members to bring photos, birth certificates, and other documents
Use a Polariod camera to have guests take a photo of themselves, and write their relation on the back
10. Knitting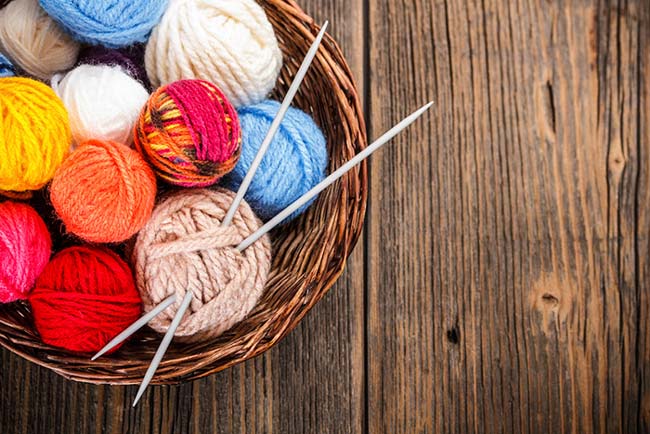 After the downturn in the economy combined with the rise of handmade retail sites such as Etsy, knitting is once again a popular hobby. If your loved one was constantly clicking those needles together and churning out hats, scarves, mittens, and more, here are some memorial service ideas that involve knitting:
Give out knit items as keepsakes
Use knitting needles and yarn as reception table centerpieces
Have some knitting friends make knitted flowers such as remembrance poppies
Create a knit slip cover for the plastic temporary urn (similar to this)
Use doilies made by your loved one, perhaps beneath the urn or centerpieces
Do a baloon release, and have each guest tie a small piece of yarn to the balloon
11. Reading
They loved the feel of an old book, and the satisfaction of turning the last page on a great read. They have a Kindle or e-reader, but much prefer the tactile interaction of the real thing. If your loved one was an avid reader, here are a few suggestions on how to honor that love during the memorial:
Display favorite books at the front and in other various places
Set up shelves full of books and encourage attendants to take and read a book in your loved one's memory
If the decedent will be cremated, use a book-shaped urn at the memorial service
Have each attendee sign the guest book by listing their favorite book
Decorate using prints of quotes from their favorite books
12. Baking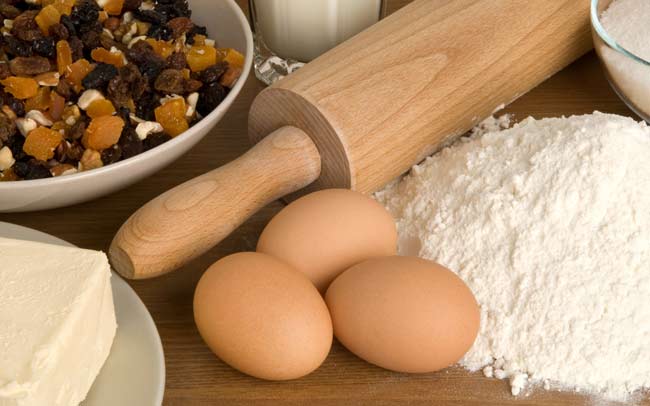 Cooking and baking are time-honored hobbies involving the one thing everybody loves: food. Baking, especially, brings back warm memories for many of us, with the smell of bread or cookies permeating the house on a cold and rainy day. If your loved one was a whiz in the kitchen, here are a some creative ways to incorporate cooking or baking into the memorial service:
If they were known for a particular food or recipe, serve that at the reception
Give a mini bag of home-baked cookies or other treat to each guest on their way out
Pass out cards with special recipes
13. Sports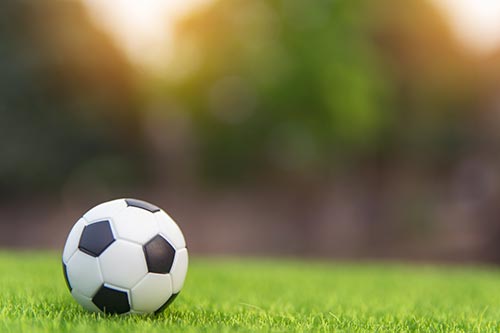 More Memorial Service Ideas
What are some memorial service ideas you've seen, done, or thought of? Please share them in the comments below for inspiration to fellow funeral planners!