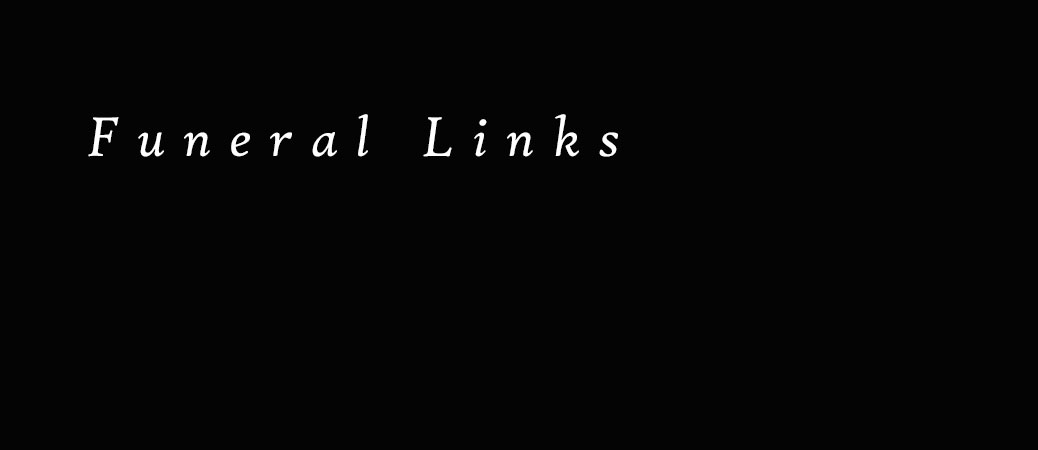 Last Updated on
In this November 2016 collection of funeral links from our newsletter, we have collected all kinds of resources from our blog and from around the web. You'll encounter hilarious cremation urn epitaph ideas, the Day of the Dead, using your funeral home as a wedding venue, and more. Read on!
Everything You Need to Know About Burial Insurance
A complete guide to burial and funeral insurance, written by an insider expert.
Funeral Homes Could Be the Hot New Wedding Venue
Time Magazine reports on innovative ideas from funeral homes as they expand into new markets in response to the proliferation of non-traditional funeral arrangements.
9 Cremation Myths Everyone Thinks Are True
Can I get someone else's remains? Is cremation or burial cheaper? What is the real eco-friendly option? Is scattering ashes illegal?
Featured Video: What is a Cremation Urn?
A basic overview of the use, purpose, and designs of a cremation urn.
I'm glad people – including David Bowie – are starting to opt out of their own funerals. It's about time
From the Independent, an opinion piece reflecting on alternatives to the traditional funeral such as direct cremation.
Cubs Caskets & Urn Sales Show Life, Thanks to World Series Run
Everyone is talking about the Cubs after their captivating World Series win. Including, it seems, the families of the recently deceased.
15 Compassionate Gift Ideas for Grieving Moms
Tips about gift ideas for mothers who have lost a child are best coming from moms who have experience in this area of grief. Here are 15 gift ideas for moms, chosen by moms.
Why Mexicans Celebrate the Day of the Dead, and You Should, Too
The traditional celebration of the Day of the Dead is November 1-2. Here's some interesting insight into how this holiday is celebrated.
Remembering Loved Ones During the Holidays: 19 Practical Suggestions
Speaking of holidays, here are 19 practical and interesting ideas for honoring your loved ones through the holiday season, from our favorite online grief experts.
11 DIY Memorial Projects for Crafty People
Here are eleven inspiring memorial craft projects for the clever do-it-yourselfer. Memorial photo frames, pillows, totes, ornaments, and more.
How to crowdsource your memorial scrapbook
Another DIY idea: From the blog archives, a clever and useful funeral hack. Crowdsource the memorial scrapbook by getting everyone at the funeral or life celebration event to contribute.
12 of the most stunning North American cemeteries
Mother Nature Network has put together this lovely gallery featuring photos of twelve absolutely beautiful cemeteries.
A Beginner's Guide to Cremation Urns
These seven questions walk the novice through everything you need to know about cremation urns: what it is, how to choose it, where to get it, how to use it, and how to keep it.
The Burial Place of Jesus Exposed for the First Time in Centuries
For the first time in centuries, scientists have exposed the original surface of what is traditionally considered the tomb of Jesus Christ. This article details the findings and significance.
The 5-Minute Guide to Choosing a Cremation Urn
Five simple questions you can answer in less than five minutes. This brief guide walks you through the basic options to help you narrow your search.
40+ Funny Quotes for Cremation Urn Epitaphs
Here is the ultimate resource for creating a cremation urn inscription or epitaph with a splash of humor.
Funeral Industry Seeks Ways to Stay Relevant
As more Americans opt for cremations, funeral homes branch into 'multisensory' rooms, weddings and upscale services. The Wall Street Journal reports.
Can ashes be put up into a tree?
We have a scattering urn that turns into a birdhouse after scattering the ashes. A customer recently wrote in asking about using the urn to actually hang the ashes up in a tree.
Inside the Machine That Will Turn Your Corpse Into Compost
When you die, do you want to be buried or cremated? If the architect Katrina Spade gets her Urban Death Project to work, you might have a third option: compost. (We looked at this idea before here)
Inlay Art Urns now available in premium Mahogany wood
Our 3-dimensional wood inlay art urns have long been made in Oak, Walnut, and Maple woods. Now you can get them in gorgeous Mahogany.
Be sure to sign up for our newsletter for all the latest on funeral & cremation industry news, products, interesting insights and more!
(Visited 299 times, 1 visits today)