Last Updated on February 29, 2020
With the quality and affordability of both amateur and professional portrait photography on the rise, creating high quality and unique photo memorials for displaying a loved one's image at a funeral or memorial service has never been easier. Here are some of the options available for funeral pictures & keepsakes.
1. Framed Prints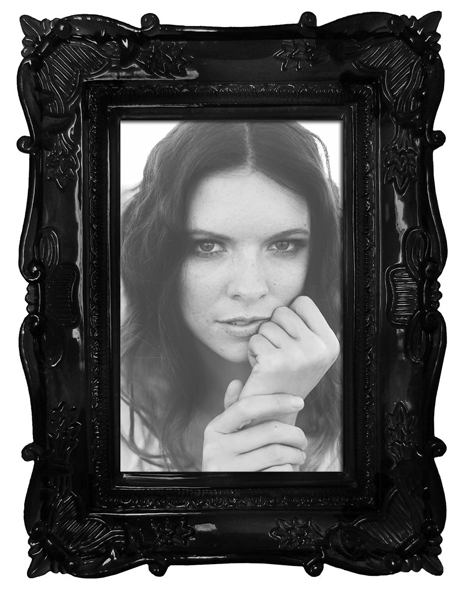 Most people have folders on their laptop filled with snapshots taken by a decent digital camera, social media profiles such as Facebook or Instagram loaded with fun cell phone pictures, school photos, studio portrait sessions, or images from a session with a professional lifestyle photographer.
A photo portrait can be printed and framed at a low cost using local vendors or online at sites such as Walmart Photo, Snapfish, Shutterfly, and many more. You can even get a personalized photo frame with name or inscription laser etched into the frame.
But what about something a little more unique?
2. Pre-Planned Memorial Photography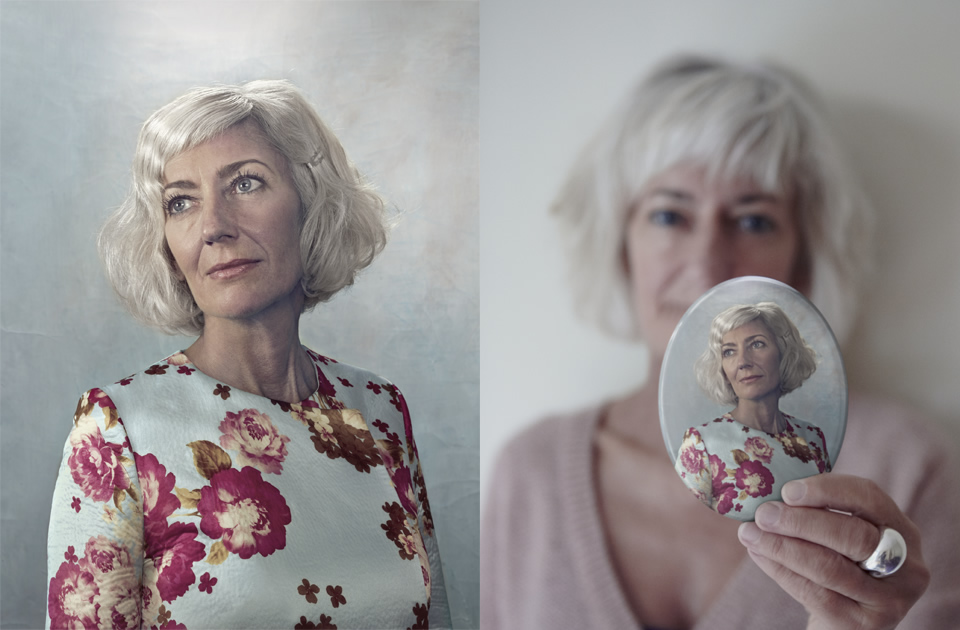 The portraits above are from "Your Last Shot", a limited photography project by Frieke Janssens. The Belgium-based photographer describes the project a such:
'In reality, those left behind need to find a photo quickly that is 'ok' and usually it requires some Photoshop retouching. And the question remains: how would the deceased feel about this photo? Maybe he or she would have untagged themselves from it?

As a photographer, I feel that the moment when one reflects about their own death is a precious moment to be shared and portrayed.'
If you can't get a world-famous photographer to take your funeral portrait, you could try getting a photo taken at a world-famous location or simply book a session with a local professional portrait photographer.
3. Engraved Photo Cremation Urns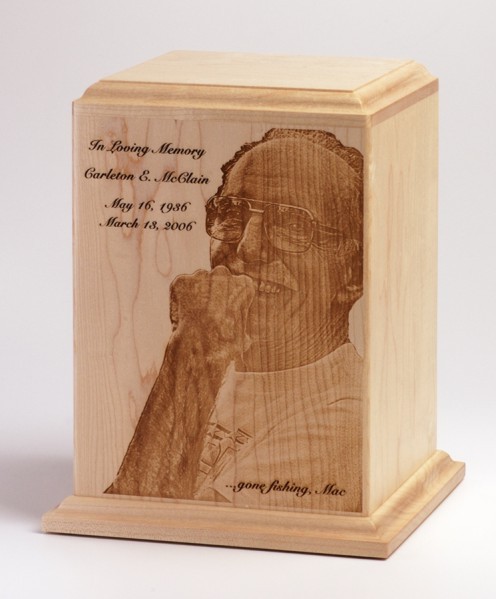 A laser engraved photo memorial urn is a unique and lasting way to display a loved one's portrait at the funeral. The maple wood photo urn shown above is a popular choice, as is the cultured granite photo urn, which is jet black and engraves a stunning white for a perfectly contrasted photo memorial.
4. Painted Portrait Photo Memorials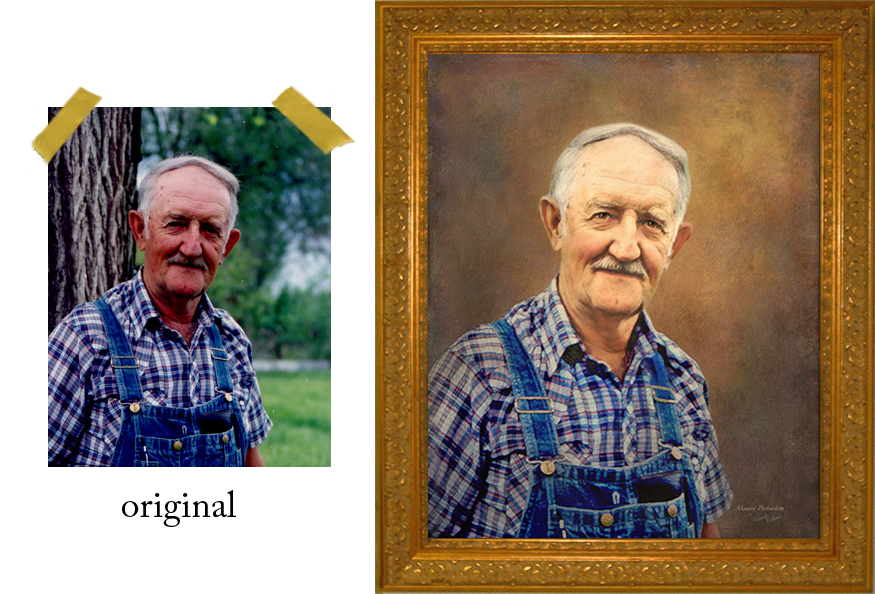 Memory Portraits digitally creates an old-world style painting from a photograph. The unique look is inspired by classic Baroque and golden age Dutch art. For an original, non-digitized painting, memorial portraiture artists such as Mary Ann Simmons can create an original painting modeled after a photograph of your loved one.
5. Memorial Photo Collages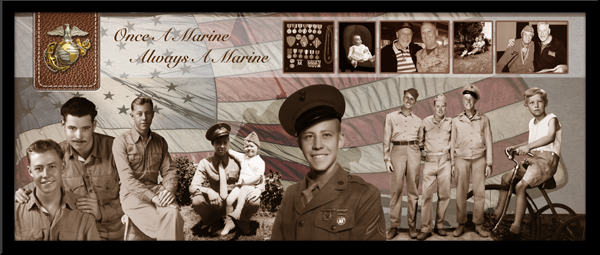 Photo Wonder provides multiple templates for you to use to create a photo memorial collage in a beautiful framed panoramic. The funeral collage is a uniquely personalized way to capture and assemble many aspects of an individual's life: young and old photos, solemn and fun occasions, special achievements and hobbies, religious and other meaningful symbols, and much more.
6. Photo Memorial Coin Keepsakes

Here's a unique idea: give a photo memorial keepsake to each attendee at the funeral service, with a photo and inscription of your loved one. These memorial coins are sold in lots of 250, include your choice of color, photos or text on both sides, and are also available with a keychain.
7. Memorial Photo Plaques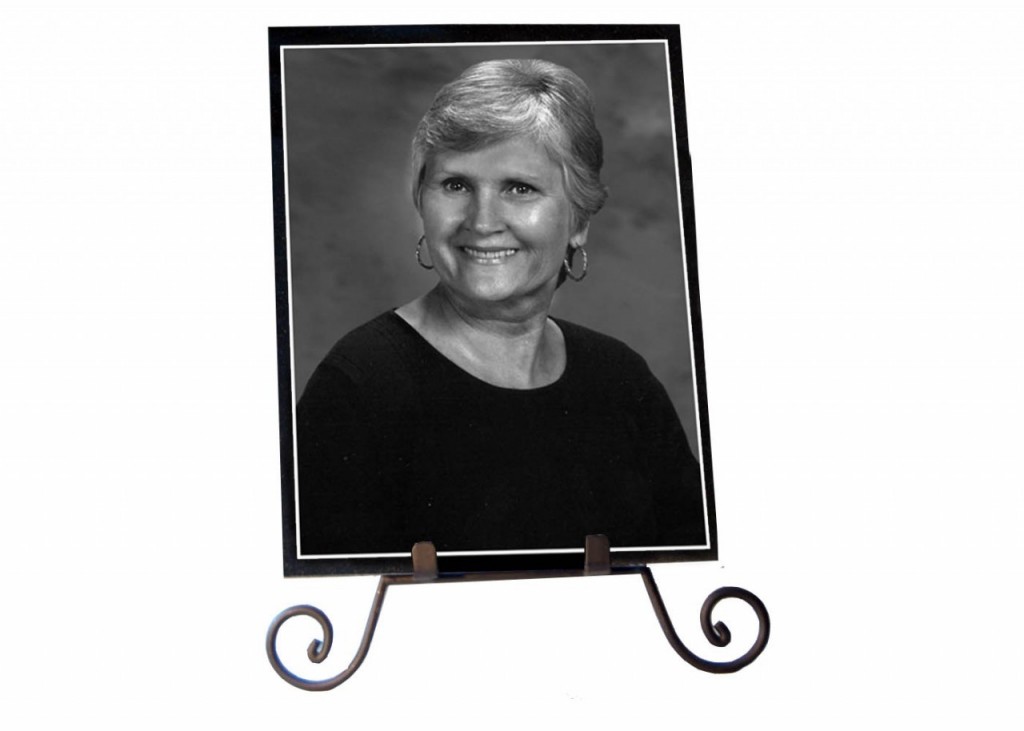 A laser engraved granite plaque is a classy way to display a memorial portrait at the funeral service. These photo memorials are available in 8.5 x 11, 5 x 7, 12 x 12, and 6 x 6. Each is made flawlessly from cultured granite and includes custom engraving of the funeral picture of your choice.
Want to browse through even more photo memorial gift ideas? Check out what we have to offer over at Northwest Gifts.
Pin It