Last Updated on November 3, 2020
I awoke from a vivid dream around four in the morning. Though my eyes were swollen from all the tears I cried earlier, I began quietly sobbing again, in the stillness of the night. Nobody else was awake in my house. It was just me and my tears, replaying memories in my head like a music player replays my favorite song.
My dream was about my dad, who was very ill. At the time, he appeared to be near death. The day before I visited him at a hospice care center with my husband and two young daughters. We brought him yellow flowers, something cheery to brighten up his cold, stark room. Then, we said our good-byes.
Not many people have the opportunity to exchange final words with a loved one, but by the grace of God, we received a blessing amid our sorrow. I gave my dad a final hug and kiss that day.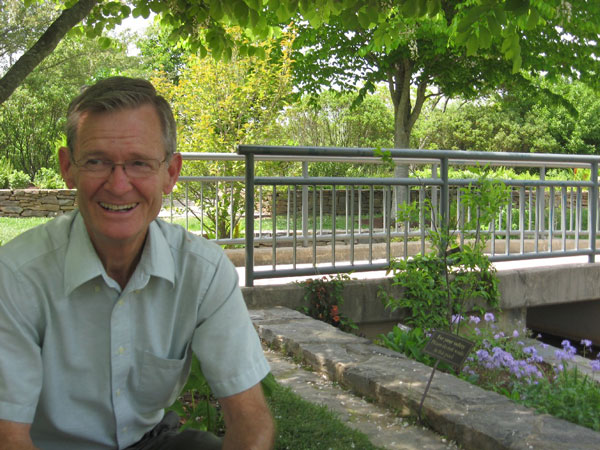 Several hours later, I was now wide awake and sobbing in my bed, already grieving the loss of my dad. Then, all of a sudden, I heard the familiar ring tone of my phone.
Could it be? I quickly stepped out of bed and ran to grab my phone. Shortly after, my husband stepped out of bed also and quietly stood next to me, gently placing his hand on my shoulder.
"Hello?" I faintly answered. My hand trembled as I held the phone. I felt as if there wasn't enough air to breath in the room.
A kind, female voice responded, "Hi, are you Sandra, the daughter of Thomas?"
"Yes," I weakly replied.
"I'm sorry," she said, "Your father just passed away. I wanted you to know before your mom, so that someone could be with her when she heard the news. I'm very sorry for your loss."
Minutes later the phone conversation ended. I dropped the phone, half numb from the news, and collapsed into a chair. My body trembled uncontrollably and I couldn't speak. I couldn't stop the tears either. My husband wrapped his arms around me and whispered in my ear, "I'm sorry, my love. I'm so sorry."
After awhile, a long while of sadness, my body finally calmed down enough for me to string a few words together.
"I have to go tell her," I said, "I have to go tell Mom now."
"Okay," he said, "Will you be okay to drive?"
"Yes," I responded. I wanted to go alone. Our daughters were asleep in their beds, and we didn't want to wake them to a whirlwind of chaos and sadness. After calming myself a bit more, and before the sunrise, I drove thirty minutes away to my parents' house.
Alone in the car, the silence was like balm to my wounded soul. I needed this moment. There was no one else, except the unseen presence of God.
I glanced up at the night sky, filled with brilliant stars all around. My pain was deep, but I never felt alone. "I can't do this, God!" I cried. "This isn't supposed to happen! It's not supposed to be this way, Lord!"
I sought refuge in the Lord the way a small child runs to her daddy for comfort when the world is too big and scary.
In the early morning hours, on the day my dad died, I shared my sorrow with the One who is well acquainted with pain and suffering—the only One truly acquainted with death.
The Truth about Death
Even now, as I think back about my dad's death, I'm perplexed. Death never seems right, and there's a reason why.
Death is such a strange concept. Rightly so, because in Ecclesiastes 3:11 it says God placed the idea of eternity into our hearts. Our purpose is to seek God and praise him for eternity.
Consider the profound truth found in Acts 17:26-27, which beautifully describes why God made us. It says,
And he [God] made from one man every nation of mankind to live on all the face of the earth, having determined allotted periods and the boundaries of their dwelling place, that they should seek God, and perhaps feel their way toward him and find him. Yet he is actually not far from each of us.
The problem is, we don't seek God (Romans 3:11). If we did, we would obey all of his commands (John 14:15). According to the Bible, not following his commands is sin.
God is holy,  and we are imperfect people. Whatever good we think we can do will never be enough. The devastating result of sin is both a physical and spiritual death (Genesis 3:19, Romans 6:23). Death doesn't seem right to us because God made us for eternity; however, according to the Bible, death is the right penalty for our evil sin (Romans 3:23).
Jesus Redeems Brokenness
When my dad died, it hurt so bad I felt like a knife sliced a bit of my heart away. There are no words to fully express my loss and pain except to say the hurt still lingers to this day. Life isn't the same without him.
Death is a reminder that we live in a broken world. For those who know Jesus, it's also a reminder of the life God gives us through Jesus' death and resurrection (Romans 8:11).
We are all imperfect people, but Jesus offers redemption by his sacrifice on the cross.
Romans 6:23 tells us,
For the wages of sin is death, but the free gift of God is eternal life in Christ Jesus our Lord.
Though we will die a physical death, only those who know Jesus will receive eternal, spiritual life. We must ask God to save us. Romans 10:9 tells us that if we confess with our mouth that Jesus is Lord and believe in our heart that God raised him from the dead, we will be saved.
The Comfort in Knowing Jesus
I don't remember all the details of my dream that early, sad morning.
What I do remember is the supernatural comfort I received during a time of great loss. The drive to my parents' house was just the beginning of a long journey of grief for me. But through it all, God's unseen presence remained constant. He comforted me in my time of loss, just as he promises in Psalm 34:18:
The Lord is near to the brokenhearted
    and saves the crushed in spirit.
Months after my dad passed away, God also gave me joy amid my sorrow by reminding me of a future glory with him. A time when there will be no more death or suffering, as his Word promises (Romans 8:18-25).
Oftentimes, we mistakenly think God is silent in our affliction, but the opposite is true. The Bible speaks comfort and hope to those suffering. God is not silent. He wants us to draw near to him by seeking him through his Words. We find hope and healing in them. Salvation through Jesus is just the beginning. God provides so much indescribable comfort in our time of loss and suffering.
An Invitation
Apart from Christ, there is no real joy, hope, or comfort. Proverbs 10:28 says, "The hope of the righteous brings joy, but the expectation of the wicked will perish." I can't think of any better way to honor the memory of my dad, who loved the Lord, than to share the glorious gospel of Jesus Christ.
Will you pray to receive God's salvation today?
May the God of hope fill you with all joy and peace in believing, so that by the power of the Holy Spirit you may abound in hope.
If you'd like to find out more about this hope, you can read more of my personal journey here. You'll also find a very helpful video that explains this good news very clearly.
PIN IT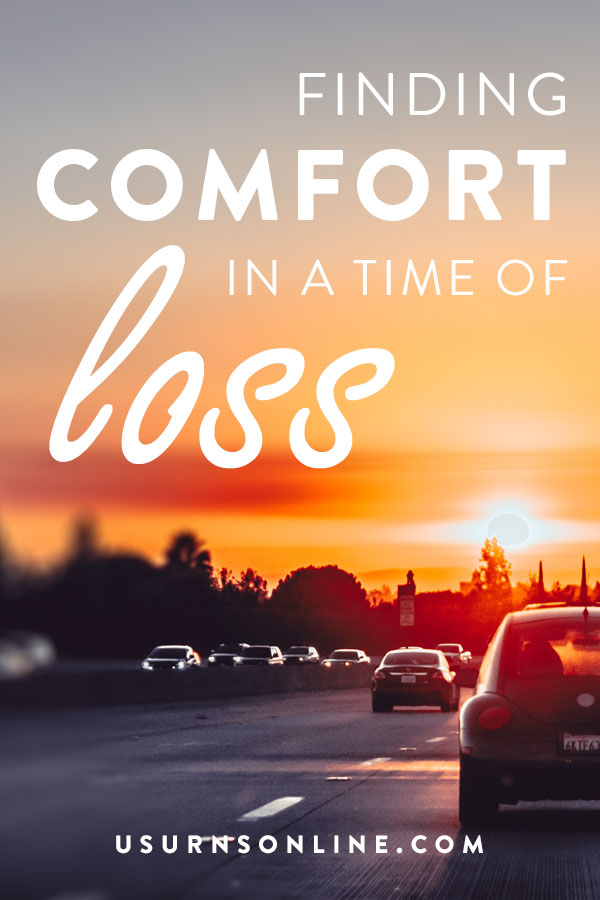 Next: Traumatic Grief: 10 Things to Know About World-Shattering Loss