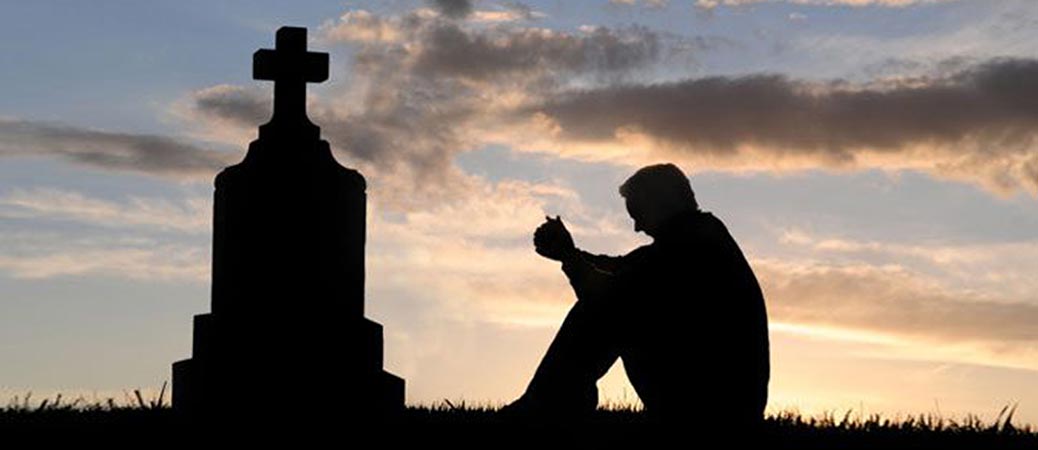 Last Updated on October 25, 2017
You never thought it would happen, but it did. Someone you deeply loved has now passed away. Even though we are told, "dying is just a part of life", it still does not remove the sting of saying goodbye to someone we have cherished and enjoyed our life with. When something like this happens, we all respond in unique ways. Some try to be tough, suppressing their pain the best they can in hopes to avoid the weight of the situation. Others take time to grieve, but end up dwelling on the pain for so long that healing is delayed and they are not able to enjoy a healthy life.
Self care & grief: Here are 44 tips for Healing, Comfort, and Peace
What do you do when you lose a loved one? What is the appropriate response to ensure you take the time to grieve, but also heal enough to live the rest of your life with joy?
Grieving
The first thing to remember when we lose a loved one is that it is healthy and normal to grieve. Some see any expression of emotion as weakness, but it is actually healthy and crucial to the healing process. By seeking to avoid the pain entirely, we are delaying an inevitable process that we will have to go through eventually.
Grieving and feeling sadness are two normal and natural byproducts that show how much we loved the person. These are not signs of weakness. The closer we were to a person, the more emotion we will experience when we lose them. This is not something to be ashamed of, but something to embrace and endure until the grieving process has slowed down in intensity.
Remembering
Now that we have embraced the grieving process, there is another thing to remember that will slowly but surely turn our grieving into rejoicing. There is no doubt you have been remembering all the incredible times you had with your loved one. You most likely can recall all the valuable wisdom, love, and life experience you gleaned from them. Even though they are now gone, remember, they will live on when you impart what they have taught you to your loved ones, which means in a sense, they will always be alive.
Resolving
Taking care of the logistics and dealing with everything that comes with a death can be time-consuming. However, there are things that can have a positive effect on the grieving process. Closing out the legalities of the estate, lost money, funeral costs and other monetary demands will add a sense of closure.
As time goes on, and with a period of healthy grieving, you will find peace in taking care of your loved one's affairs. Creating a memorial tribute, giving away clothing, saving ashes or a lock of hair in a memorial necklace, making a scrapbook, and finding renewed joy relationships with family and friends are all part and parcel of honoring your loved one exactly as they should be honored.
Next Steps
Losing a loved one is hard, but it is possible for us to grieve and then live a healthy life. That's what they would want.
(Visited 1,452 times, 1 visits today)