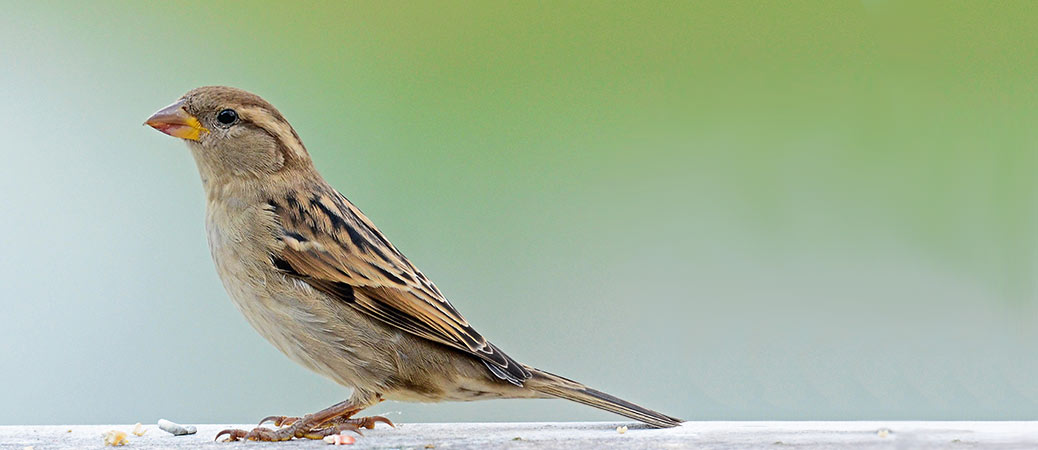 Last Updated on
Our line of cedar wood bird feeder memorials have been incredibly popular as memorial gifts. There is something special about the warmth of the real wood craftsmanship, the aromatic scent of the red cedar wood, the personalization (which is included) of a laser engraved inscription on the acrylic front panel, and the life-affirming idea of providing food to the natural world, all of which works together to attract the beauty of nature within view of the kitchen window.
We offer our bird feeder memorial gifts in a variety of designs with many themes, including lighthouses, Celtic Cross, sailing, golfing, birds, roses, and much more. You can even get your own photo, clipart, or custom text engraved in any way you choose, available here.
And now, we're introducing our line of Military Memorial Gift Bird Feeders.
Military Memorial Gift Idea: Personalized Bird Feeders
These military memorial gift ideas include emblems of each military and service branch (Air Force, Army, Navy, Marine Corps, Coast Guard, National Guard, Police, and Fire Department), as well as a personalized engraved inscription to memorialize your departed loved one. The custom etching includes "In Loving Memory," name, and dates along with the military logo of your choice.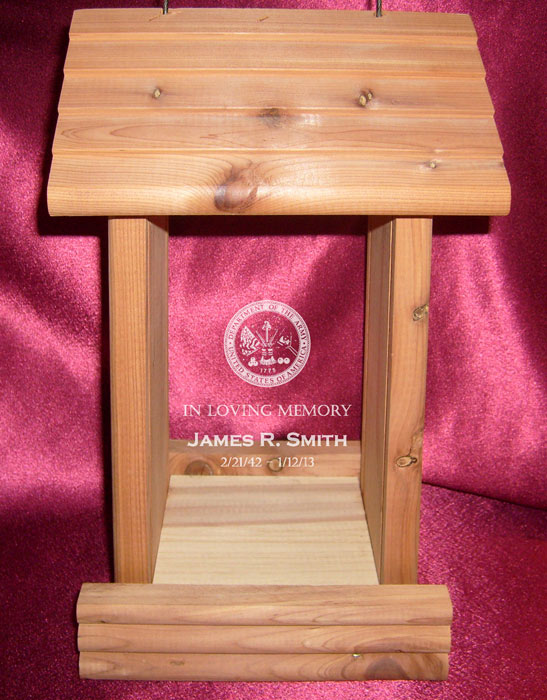 Each of these military memorial gifts include free personalized engraving and the initial bag of bird seed. These are fairly large, measuring 10.5″ tall by 7″ wide and 4.75″ deep, are made in the USA from real cedar wood, and include hooks for hanging (you may want to tie on string or a leather strip depending on how and where you want to hang the feeder).
Here are each of the designs. If you would like a different style of military logo/emblem, feel free to let us know and we can make it happen for you. Also, the rear acrylic panel can be engraved with any text or clipart/image you like, simply select options on each product page. Additionally, we can alter the text to make these commemorative gifts which work for retirement, special occasions, etc. Just ask, and we can do it for you!
Air Force Memorial Bird Feeder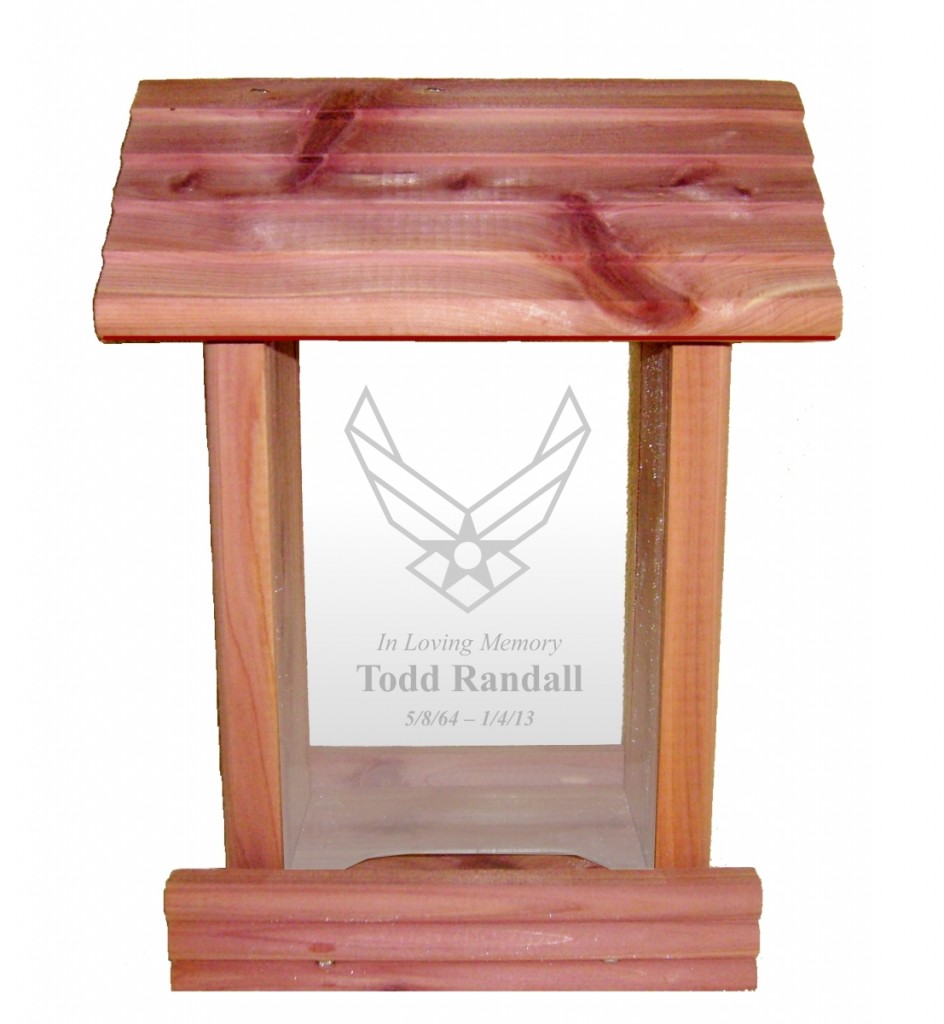 Army Memorial Bird Feeder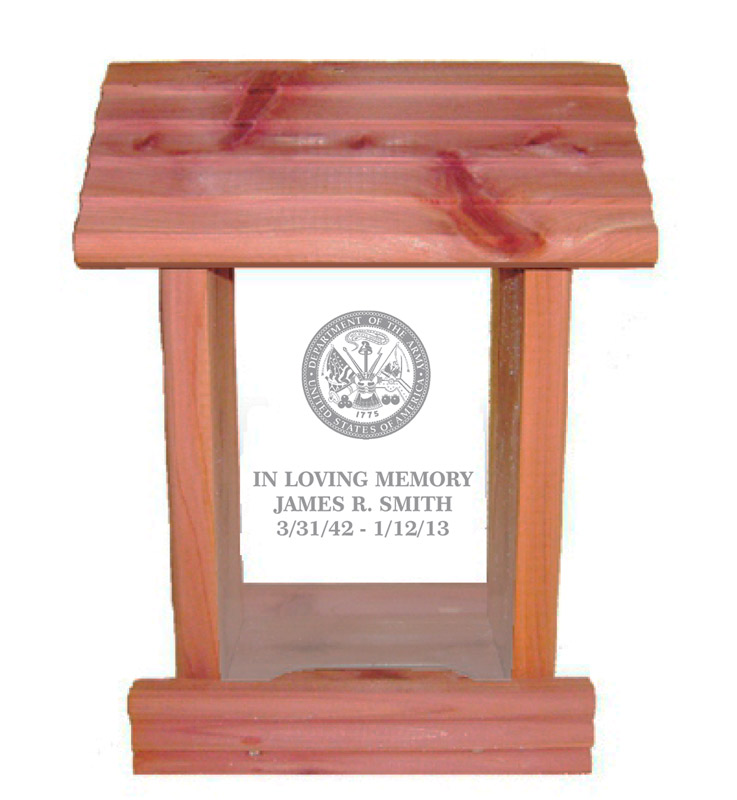 Coast Guard Memorial Bird Feeder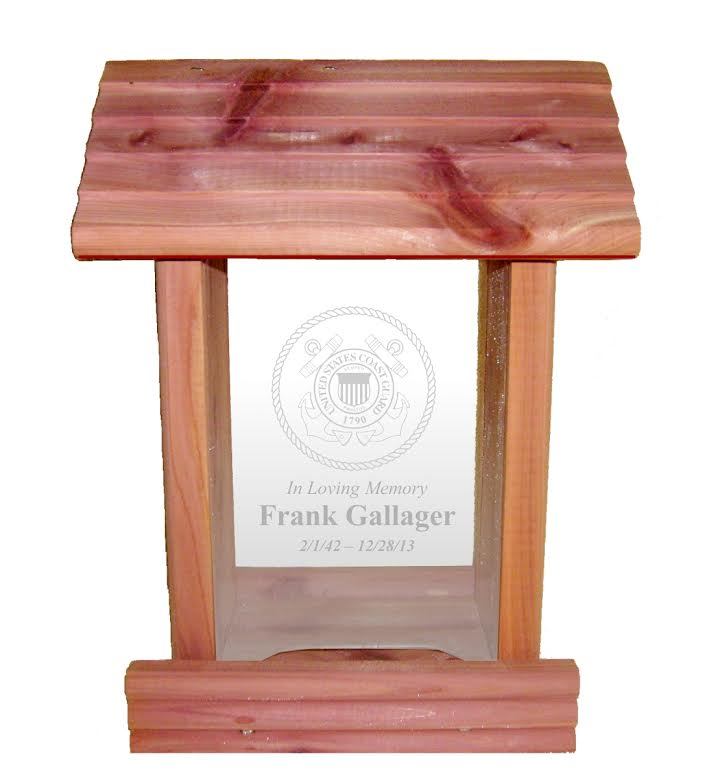 Fire Department Memorial Bird Feeder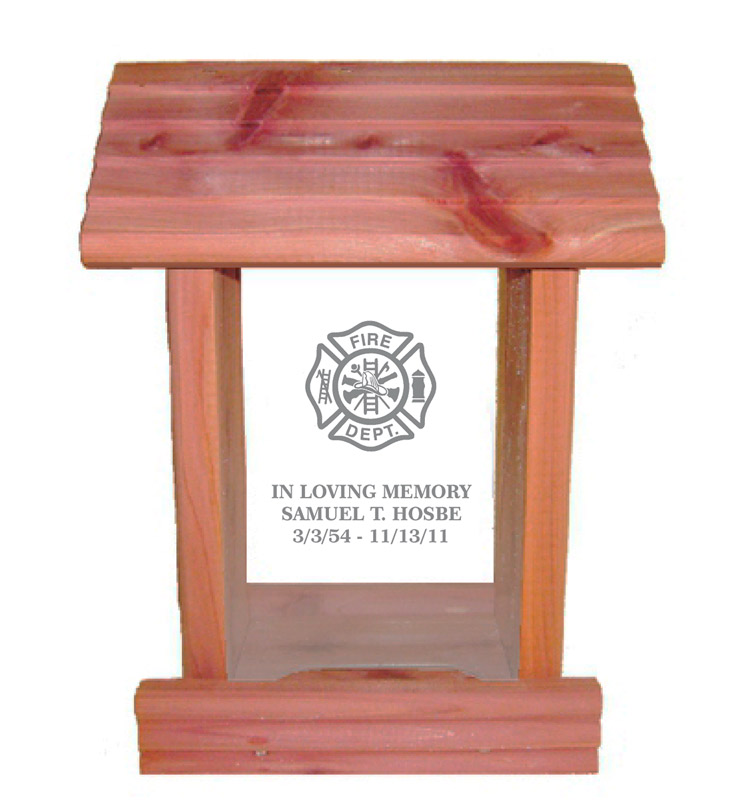 National Guard Memorial Bird Feeder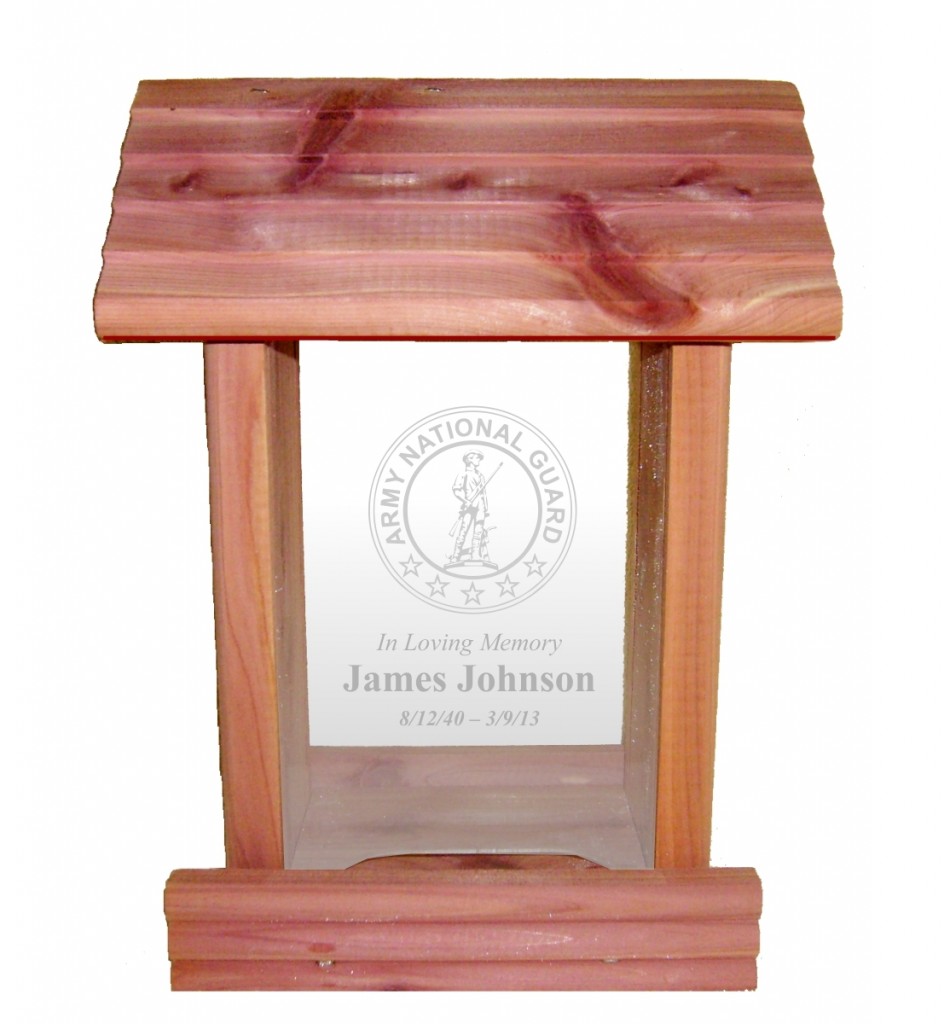 Navy Memorial Bird Feeder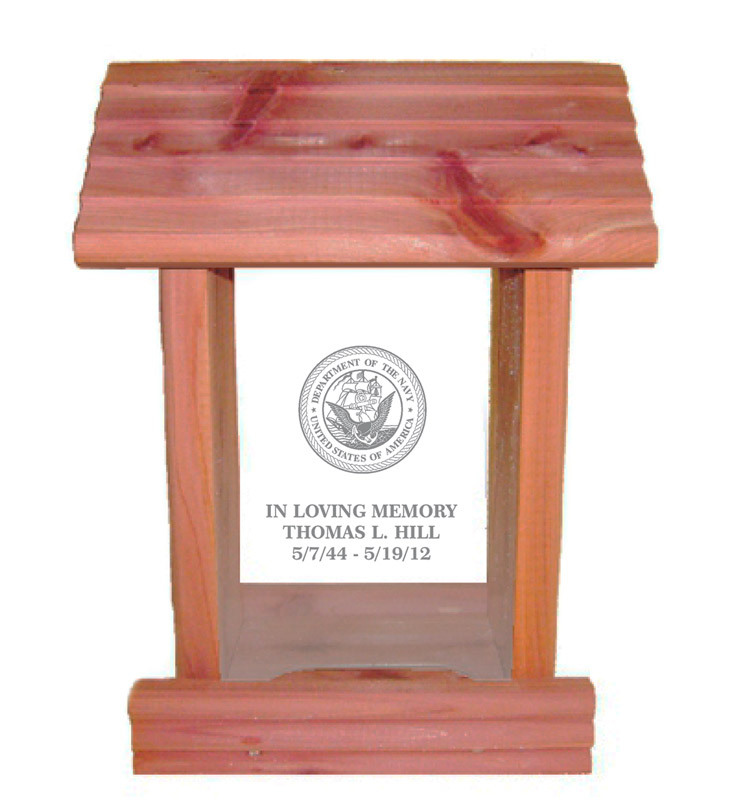 Marine Corps Memorial Bird Feeder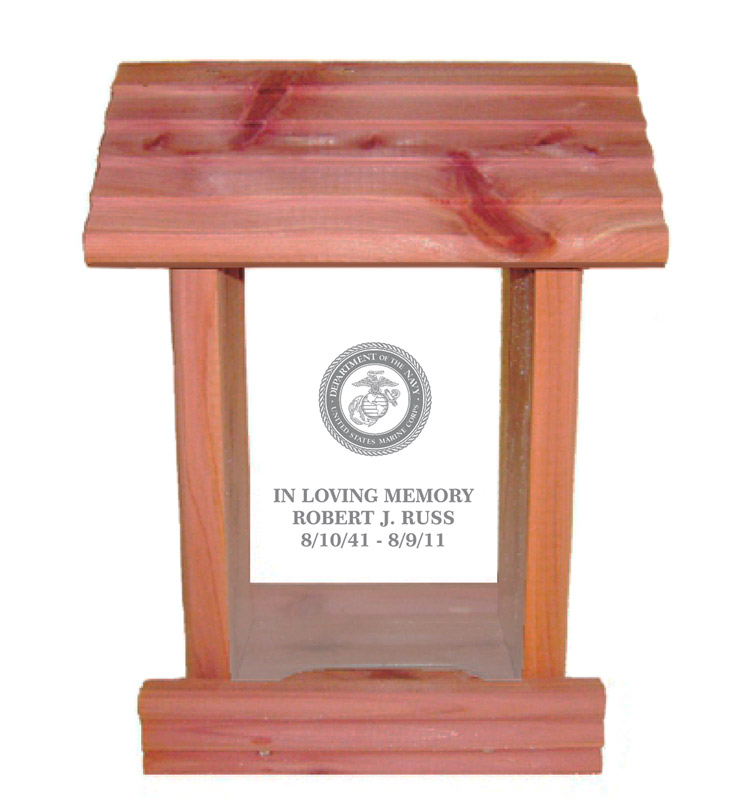 Polic Memorial Bird Feeder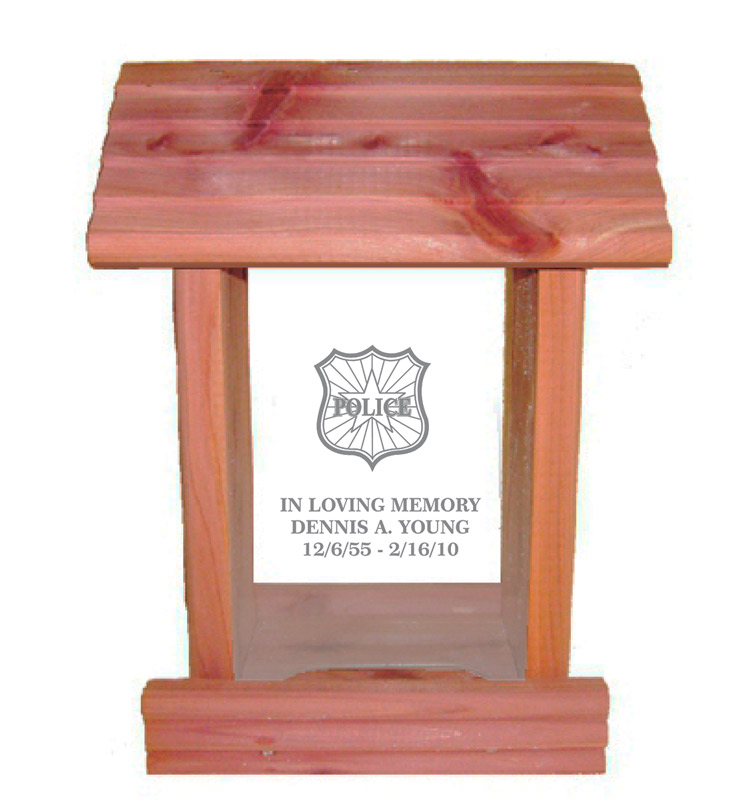 These and many more military memorial gift ideas in our Military Keepsakes collection.
(Visited 713 times, 1 visits today)