Last Updated on January 23, 2017
A reader writes in to ask, Do I need to mail you the ashes to fill the urn or cremation jewelry? Here is our answer to this cremation FAQ.
Hi, I'm based in the UK and planning my funeral and what happens afterwards, would it be possible with my ashes being shipped over to you for you to create the items and then send them to the recipients?

Thanks,

Mike B.
Hi Mike,
Thanks for asking! It's certainly possible in some instances to have the ashes shipped to us, but not necessary. All the items we offer (urns, jewelry, etc) can easily be filled by a family member. By your question I wasn't clear on whether you were talking about an urn or jewelry, so I'll cover both.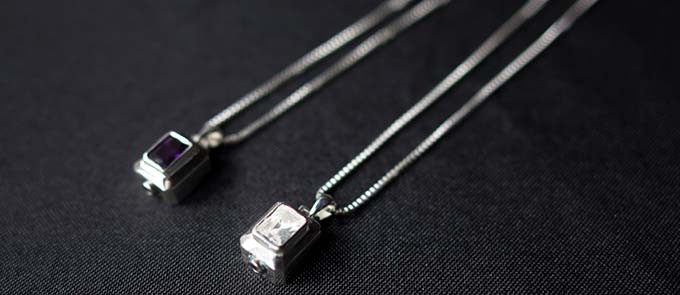 There is a wide variety of cremation jewelry out there, some of which has the cremated remains inserted as part of the production process. If you were to get a piece made like that, you would of course need to mail the remains prior to production of the piece.
Our jewelry, however, is designed for easy and simple filling by a family member or the funeral home staff. Each piece we offer comes with filling instructions and a complete "fill kit" with funnel, scoop, and more.
Filling instructions for cremation jewelry – a brief guide to filling our most popular sterling silver cremation jewelry items.
An aside: Our jewellers are experienced with and capable of filling the necklace pendants, bracelets, and rings with the remains, and there have been occasions where the family has sent in a small amount of cremated remains for us to fill. So that is an available option, but it is not required.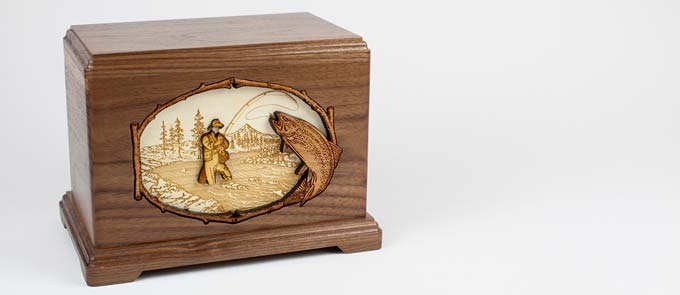 Now for cremation urns. The urns can open from the bottom or top, and are filled by simply placing the plastic bag of cremated remains inside then closing the urn again.
It varies slightly by type, for instance wood urns typically have a removeable the bottom panel with screws, while ceramic urns generally have a lid, but in any instance opening and filling the urn is pretty simple.
If you have any concerns, qualms or troubles with this, the local funeral home staff will also gladly help your family with this when the time comes. Just ask!
How to open an urn – multiple videos and more to guide you in opening and filling an urn.
By the way, it's very smart to plan ahead like this – saves so much time and stress for your family!
Thank you,
Daniel Szczesniak
877-900-5309