Last Updated on August 19, 2016
If you stumbled across this blog while searching for end-of-life related issues for a parent, older relative, or friend, a recent article from USA Today may provide you with an impetus to begin thinking through your own preferences and final wishes. The article notes that more and more young people are thinking about end-of-life issues and recording their wishes for final arrangements:
The moment a person starts thinking about his or her own mortality varies greatly, but there's something about being in your 30s and 40s that makes it seem more real. Perhaps it is seeing aging parents begin to slow down. Maybe it's the time when friends start regularly dealing with significant disease. Or it could be a wedding or the birth of a child that makes people feel the need to create wills and plan funerals. Whatever the impetus, dealing with mortality — at least in small measure — is something encroaching on middle age inspires people to do.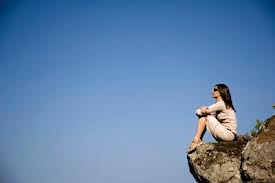 The article notes that, while death is much less apparent in younger ages, there are many different reasons surfacing in the normal course of life for a young person to start thinking about their own death:
Typically, it is within 72 hours of the death of a loved one that a person thinks about his or her own mortality, said Sean Patterson, a funeral director at Nashville's Phillips-Robinson Funeral Home.

But there are other life events that have similar effect. Illness in an aging parent is one. New life stages — like getting married or having children — also prompt reflection.
This younger generation is finding new, fresh ways to be remembered as they think through their final arrangements:
Today, people take control by creating a unique, individualized celebration. As a result, funerals in our society have evolved, Carpenter said.Instead of everyone being buried in the same type of box by the same minister or rabbi as the generations of family before them, now there are options. People move away from their hometowns, change religions and broaden social circles. At the same time, they develop an expanded sense of self that makes personal expression a priority…

"Now, die-hard football fans are buried in their favorite collegiate sweatshirt or NFL jersey," Patterson said. "They bring in signed footballs or pictures with their favorite baseball player. They bring in savored items. … It's as creative as can be."
You can read the whole thing here. May this post, or the linked article, inspire you to begin making (and recording) wise choices today in planning for the future. Doing so will ease the burdens of those closest to you, and help free them to celebrate your life in your own way.