Description
The Eternitrees Biodegradable Memorial Tree Cremation Urn provides a truly unique way for you to give back to the earth. This cremation urn vessel is designed to hold cremated ashes, allowing you to be "planted" as a living memorial tree. Available in a variety of our select tree types, you can also choose to provide your own seeds meaning that your options are virtually limitless.
Each vessel is made from a ceramic-based compound that incorporates the tree growth medium into the urn itself. Combined with cremated remains and the top lid which houses the tree seed, when planted everything works together to help you grow a graceful tree that will be a living and lasting memorial tribute to life.
This item works equally well with a small amount of remains or completely full, and also with human or pet remains.
Please note: These are rather small urns, intended to hold only a portion (35 cubic inches) of the remains of an average adult. If you would like to plant trees using all of the ashes, figure 1 cubic inch per 1 pound of body weight. So a 175 lb person would require 5 of these biodegradable memorial tree urns (175 lbs / 35 cubic inches = 5 urns).
Memorial Tree Cremation Urn Features
Eco-friendly and biodegradable burial urn
Ceramics-based composition
Urn dimensions: 6″ tall by 3″ in diameter
Urn arrives in a beautiful keepsake tin
Keepsake dimensions: 6.5″ tall by 3.5″ in diameter
Memorial tree urn holds 35 cubic inches of ashes
Includes your choice of one of 15 tree types
Alternatively, choose to provide your own seeds
Shipping & Delivery
Each urn ships out within 1-3 business days
Free standard ground delivery is included
Allow 2-5 business days for standard transit time
Tree Planting Zone Information
In order to choose the right tree seeds for your area, please refer to the planting zone map below.
Blue Spruce: Zones 3-7
Coral Tree: Zones 9-10
Dogwood: Zones 5-9
Eastern Redbud: Zones 4-9
Flowering Cherry: Zones 5-8
Ginkgo Biloba: Zones 3-10
Jacaranda: Zones 8-9
Japanese Maple: Zones 5-8
Maple: Zones 3-8
Mexican Fan Palm: Zones 8-10
Palo Verde: Zones 8-9
Ponderosa Pine: Zones 3-7
Quaking Aspen: Zones 3-8
Tulip Poplar: Zones 4-9
White Oak: Zones 3-7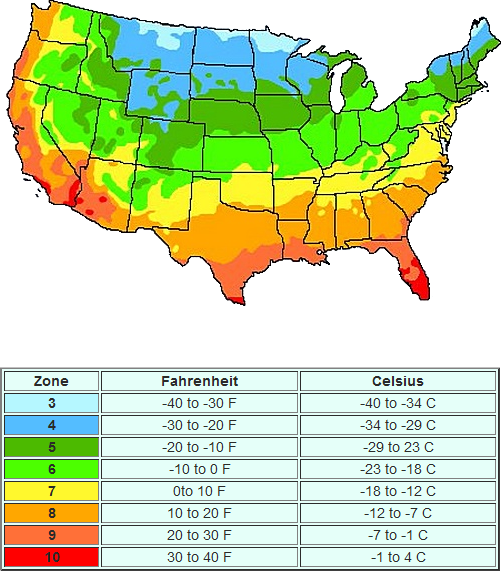 Further Resources on Memorial Tree Cremation Urns
(Visited 1,452 times, 1 visits today)