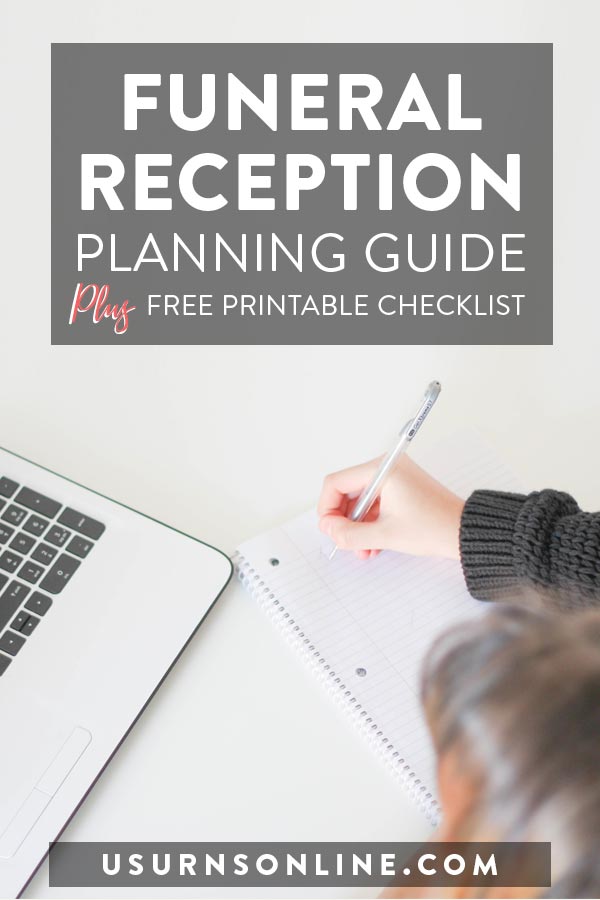 Welcome to our funeral reception planning guide, where we will walk with you step-by-step as you plan (and totally pull off!) a beautiful reception.
If you have been tasked with hosting or planning the funeral reception, you probably have a lot of questions.
How exactly do I plan a funeral reception? What's the first step?
What are some great funeral reception ideas? How can I implement them?
Do I need to serve food at the reception? What are some appropriate menu options?
Where can I plan to have the reception? What are my options?
Today we're going to be answering these questions and more. Our goal is to help you create an event that is both memorable and fitting to the memory of your loved one and who they were in life.
Continue reading

Funeral Reception Planning Guide (w/ Checklist)