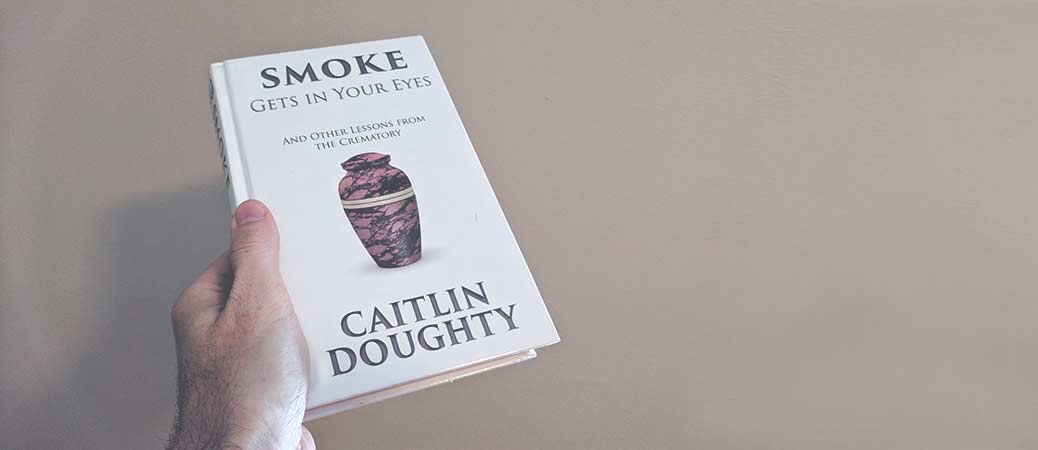 Smoke Gets in Your Eyes & Other Lessons from the Crematory is an entertaining and at times thoughtful book about one of the most tucked-away but necessary jobs in the funeral industry: The Crematory Operator.
Written by Caitlin Doughty, who worked as a crematory operator and is now an "alternative" funeral director, author, and YouTube personality, the theme of the book is not really cremation or funerals or gory details, though it definitely includes that. The main theme is death itself. Specifically, how our culture interacts with death (or tries to avoid it), and what things might be like if we looked death – in all of its messiness – straight in the face.
In large part a memoir of Ms. Doughty's first six years working in the funeral industry, Smoke Gets in Your Eyes functions in turns as an exposé of the funeral industry, a defense of a healthy interest in death, and an inside look at interesting funeral and memorial observances of various individuals, families, and cultures, as seen through the eyes of a crematory worker.
These things are all tied together by a question: Does the contemporary funeral industry help us die well?
Continue reading Smoke Gets in Your Eyes & Other Lessons from the Crematory (Book Review)