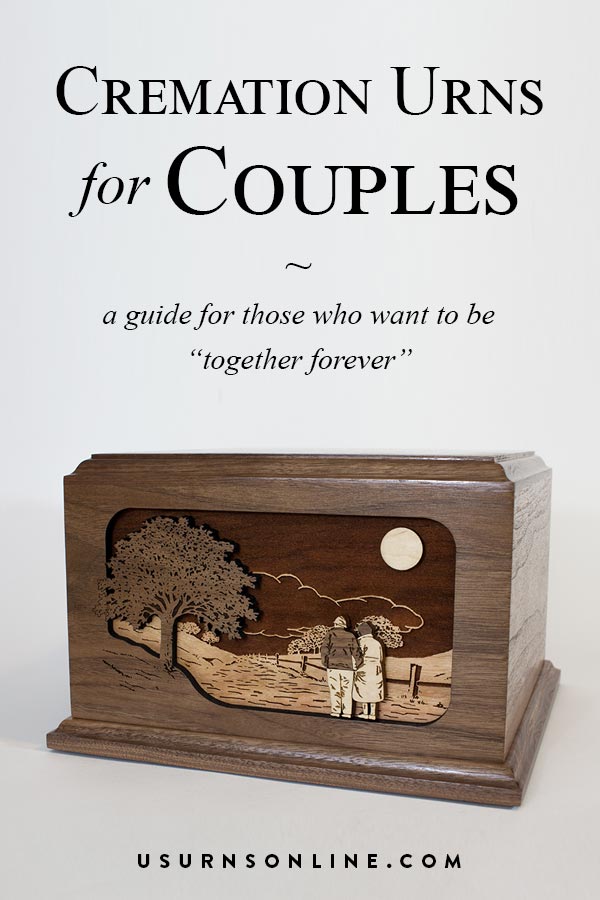 Cremation urns for couples are designed to hold the ashes of two people. Also known as "companion urns," these containers hold an industry-standard capacity of about 400 cubic inches.
Alternatively, you can get two standard adult size urns that match or complement each other to create an urn set.
Let's learn what you need to know about cremation urns for couples.
Continue reading

Cremation Urns for Couples to Be "Together Forever"