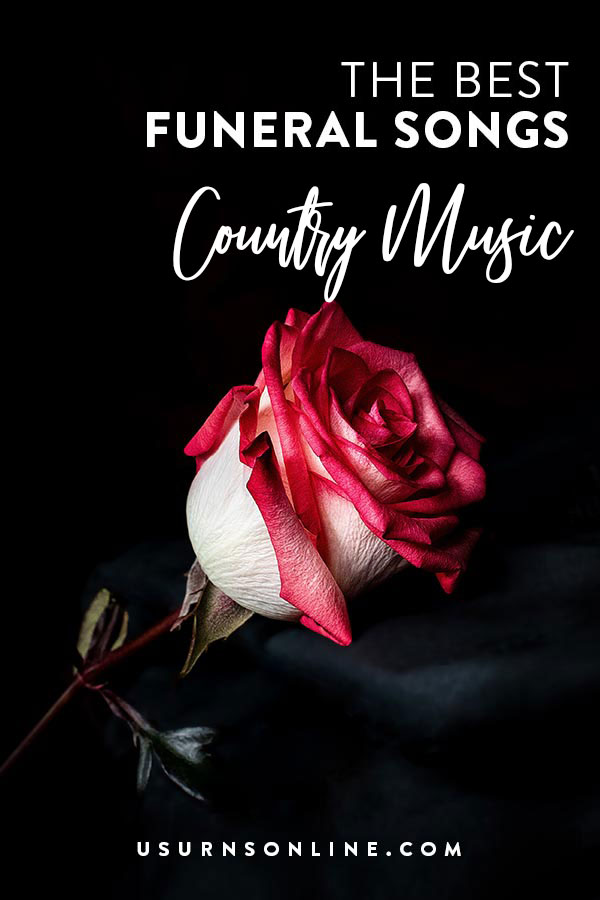 The 21 Best Country Funeral Songs is part of our series on the best, most fitting, and most popular songs for funerals. Read the main article here. In that article you will find a list of the top 100 funeral songs, music by genre, and much more.
Music lovers of virtually every age and walk of life appreciate country music. From Willie Nelson to Carrie Underwood, these artists hold a special special place in our hearts. Country songs can depict every feeling out there, from happy and sad, to in love and silly, and back again.
Today, we're placing a spotlight on those songs that make saying goodbye to a loved one just a little easier.
Below we have compiled a list of the 21 best country songs. These songs are sure to uplift and inspire you as you grieve your loss and prepare for the funeral. Each song featured on our list is appropriate for any funeral, with beautiful melody and wholesome lyrics.
Continue reading

21 Best Country Funeral Songs