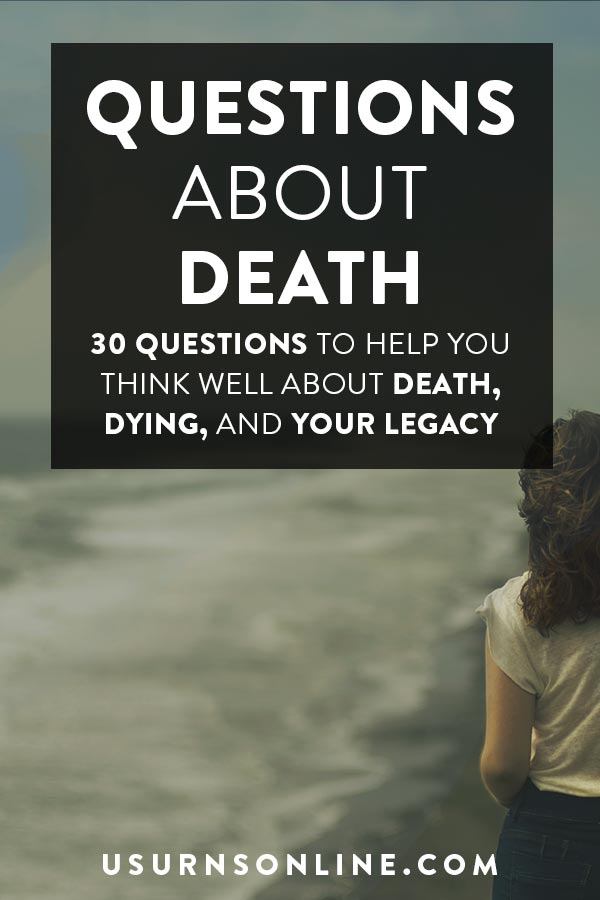 Questions about death are a normal, healthy part of living well. While you may have questions about the physical, physiological, and psychological aspects of dying, those aren't the questions you'll find here. And while I'm sure you have questions about the afterlife, philosophy, and religion, we're not trying to provide answers.
Instead, these questions are designed to help you think about your legacy and what it means to die well.
Below we've curated 30 or so open-ended questions to get you thinking about death and the meaning of your life.
Take your time and think about each one. Feel free to print them out and write your answers down. This practice can be for your own personal enrichment or as a way to start organizing your thoughts for your end-of-life planning.
Continue reading

30 Questions About Death, Dying, and Your Legacy