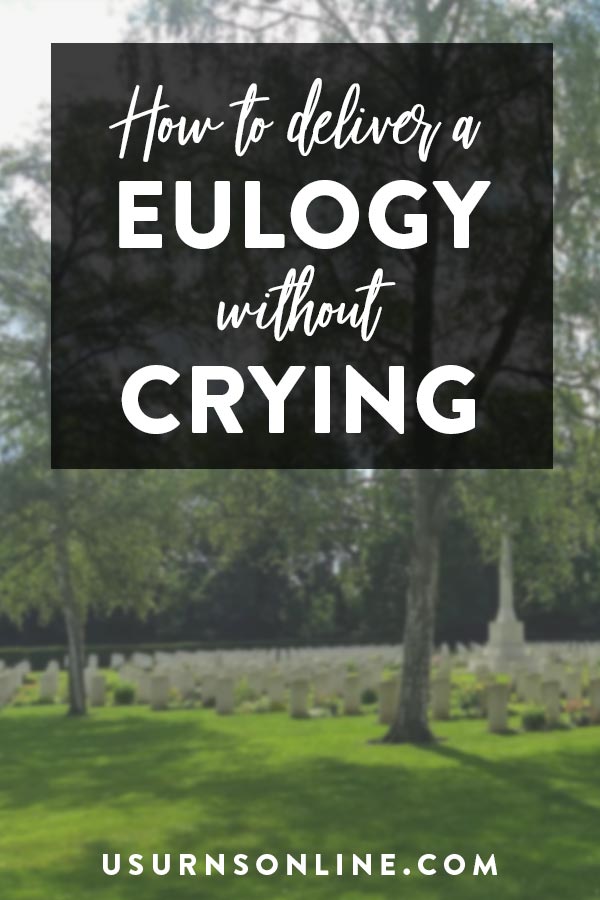 In this article I'm going to cover the best advice on how to deliver a eulogy without crying.
So you have been asked to speak the eulogy at the funeral service of your loved one. What an honor it is…but it will be no easy task. You are probably thinking about the writing process, what needs to be included in your eulogy, and how long it has to be. You are also wondering how in the world you'll be able to read it without crying on the day of the funeral.
How can it be done? How do you deliver your eulogy without crying?
Continue reading

How to Deliver a Eulogy Without Crying