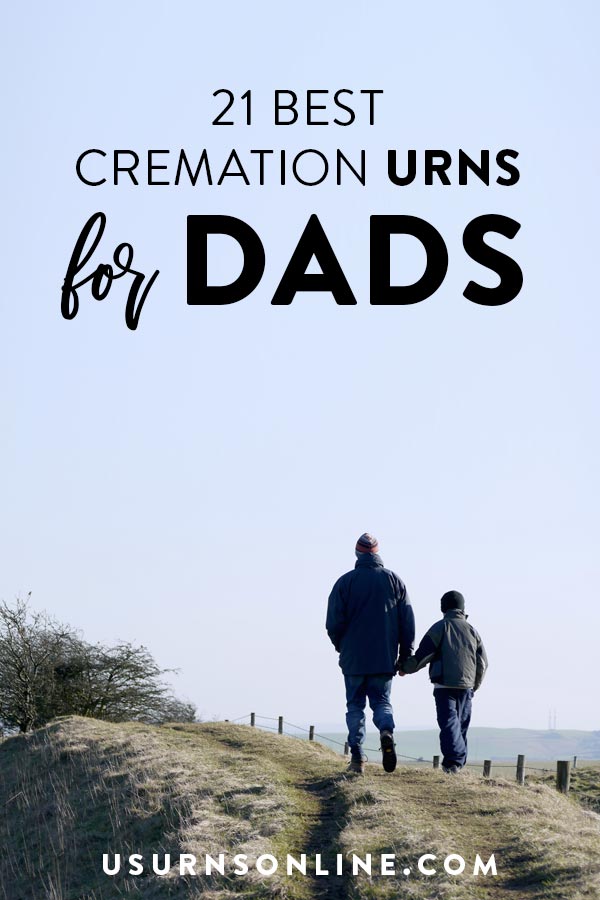 Let's take a look at 21 of the most beautiful cremation urns for dad.
If you are searching for a memorial for your father, you may be feeling overwhelmed at the moment. While it may be a good thing that cremation urns are easy to find, with so many options at your disposal, you may feel like you are coming up short in finding that one special urn that could even come close to honoring your father and the life he led.
Finding the perfect urn for your dad is an emotional experience. When you're faced with this litany of online options (and you know that not all cremation urns are made equal), these emotions can be amplified.
So we've taken the liberty of doing the searching for you, and come up with this list of the 21 most beautiful, high-quality urns for your dad that we could find.
The goal was to find the best; not too many, and not too few. We hope this helps!
Continue reading

Urns for Dad: 21 Stunning Cremation Urns for Fathers