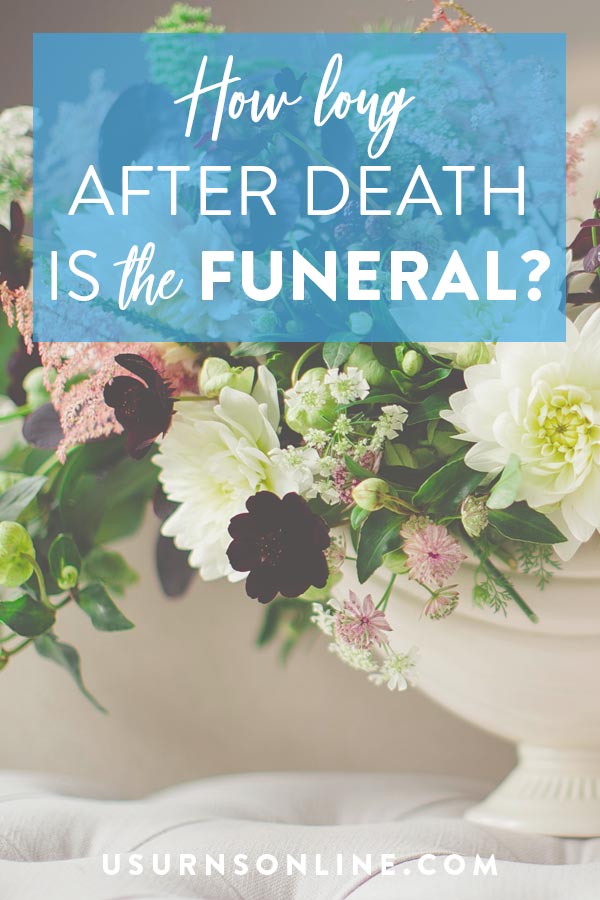 Today we are going to help you with the question, How long after death is a funeral held?
You have just received a call from a family member informing you that a loved one has passed away. They are in contact with the funeral director and he or she is already making arrangements to have your loved one transported to the funeral home. They have promised to take care of things from here.
Everything seems to be happening so quickly, in the blink of an eye. But now what? The family starts calling with their condolences and asking when they should come for the service. You don't even know when that will be! Three days, two weeks?
You probably have many questions. How long after death is a funeral held? How about cremation? What is the best day of the week for the funeral, or time of day? Can I plan a funeral on a Sunday?
Let's take a look at these questions.
Continue reading

How Long After Death is a Funeral Held?