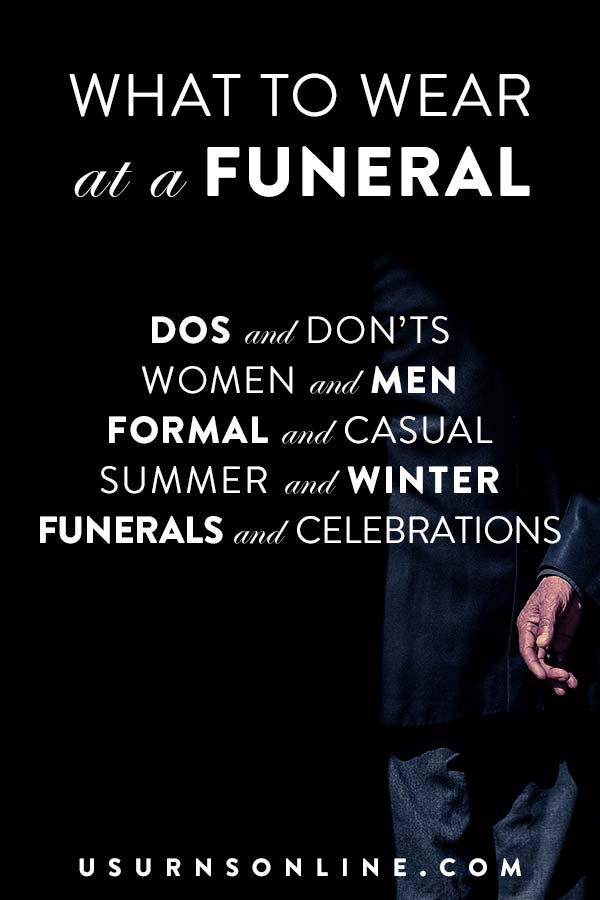 Let's talk about what to wear to a funeral.
Expectations can vary. At a more formal, traditional funeral, you may be expected to wear black dress clothes (buttoned suit for men, dress for women). For many funerals the only requirement is that you wear something nice in darker colors.
Traditional, high-profile, upper class, or more "formal" families will expect you to dress in traditional funeral attire. For others, there is may be no expectation of dress at all, and for some non-traditional funerals (perhaps a "celebration of life" or a funeral for a cosplay enthusiast) you may be expected to dress in bright, celebratory colors or even in a superhero outfit. We'll talk about each of these in turn below.
However, most people at most funerals want to pay their respects to the deceased and the family by dressing in a way that communicates sympathy and mouring, so you will be best served following our general collection of tips, guidelines, and ideas for what to wear to a funeral.
Continue reading

What to Wear to a Funeral: Funeral Outfit Ideas, Colors, Dos & Don'ts