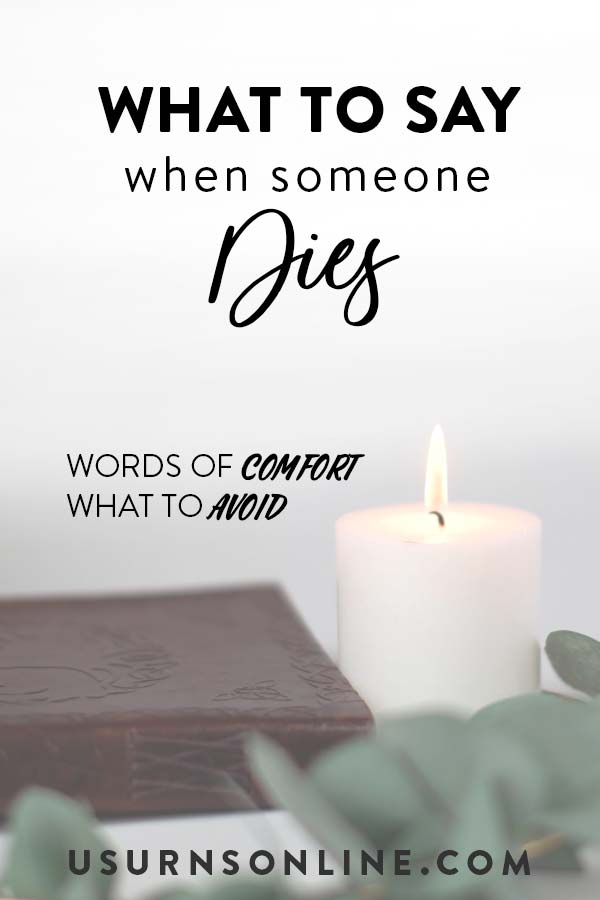 What do you say when someone dies? It's an age-old question. No matter how much time passes – or how many people you know that have lost a loved one – it never seems to get any easier to know what to say.
If you need help figuring out the best way to
Talk to a grieving friend or family member
Avoid saying something stupid and hurtful
Offer condolences
Write a sympathy card or note
Have a few helpful phrases ready
Handle unfamiliar situations like when a child or parent dies
… you've come to the right place.
Below, we have tips for what to say, and what NOT to say, when someone you knew – or perhaps didn't know all that well – dies.
It's never any easy topic, but keep in mind these tried-and-true tips and you have the confidence to say just the right thing at just the right time.
Let's take a look.
Continue reading

What to Say When Someone Dies (And What NOT to Say)