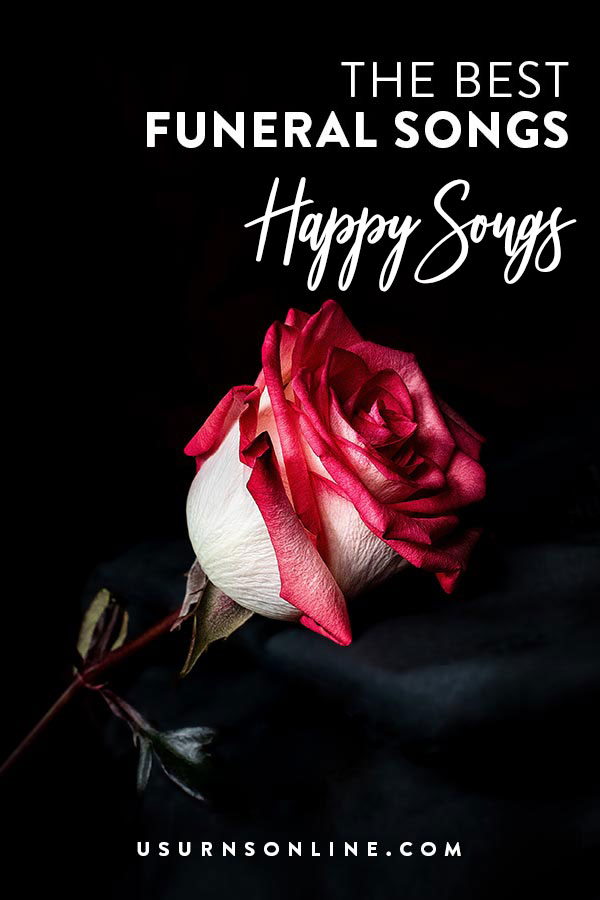 21 Happy Funeral Songs for a Celebration of Life is a part of our series featuring The Most Popular Funeral Songs of All Time. Click here for 100 of most popular funeral songs ever recorded, organized into categories and themes.
Today we're sharing our favorite happy funeral songs. These songs are ideal for a cheerful memorial – not your typical sad and somber funeral service, but rather, with a 'celebration of life' in mind for your loved one.
So if you're foraging for happy funeral songs, you've come to the right place. This list encompasses a whole spectrum of happy songs for funerals; we've made sure that joy for life can be found in the lyrics, in the melodies, and in the beats themselves.
Our selection spans decades and genres, too, so there's a little something for everyone (and every loved one).
Let's take a listen.
Continue reading

21 Happy Funeral Songs for a Celebration of Life