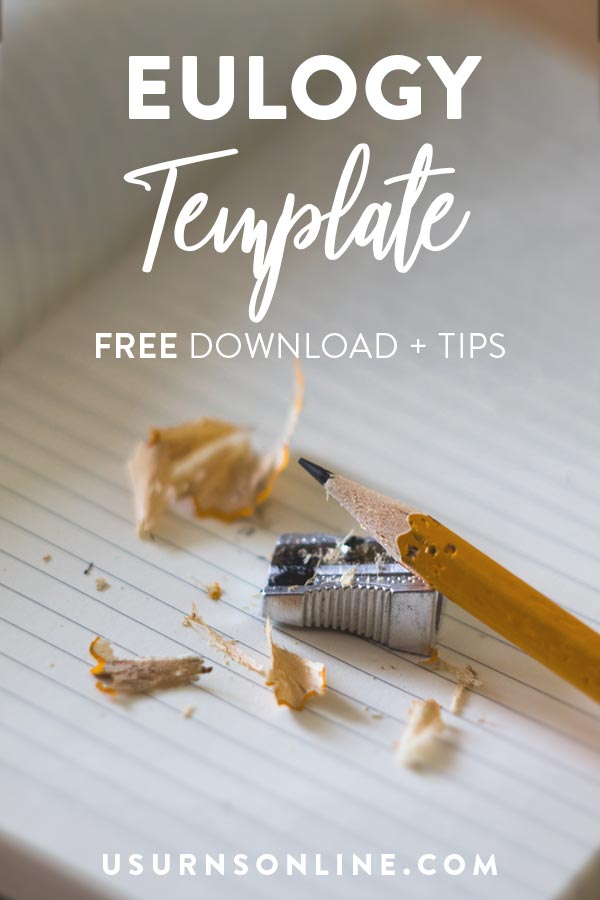 If you are looking for a eulogy template, you've come to the right place.
Some eulogy templates exist online for you to consider, but we're going to make it easy for you. We have included everything you need to create your best eulogy right here. Authored by a professional eulogy writer, these two eulogy templates will help you honor your loved one with a simple outline and easy writing process.
In this article we will provide you with:
A simple eulogy template for you to easily download, fill in the blanks, and print. Once you fill in your answers, it will be (just about) ready to read. Keep in mind that this template is for an adult, and extremely general. You may want to tweak it more toward the personality of your loved one before speaking it at the funeral.
A detailed eulogy outline. This "template" is not for copying and filling in answers, but rather it contains descriptions of the different parts that are usually included in eulogies. The writing will still be up to you, so this option is much more personal. If that's what you're looking for, we are just glad we can help!
Continue reading

Eulogy Template (Free Download) + Outline & Tips