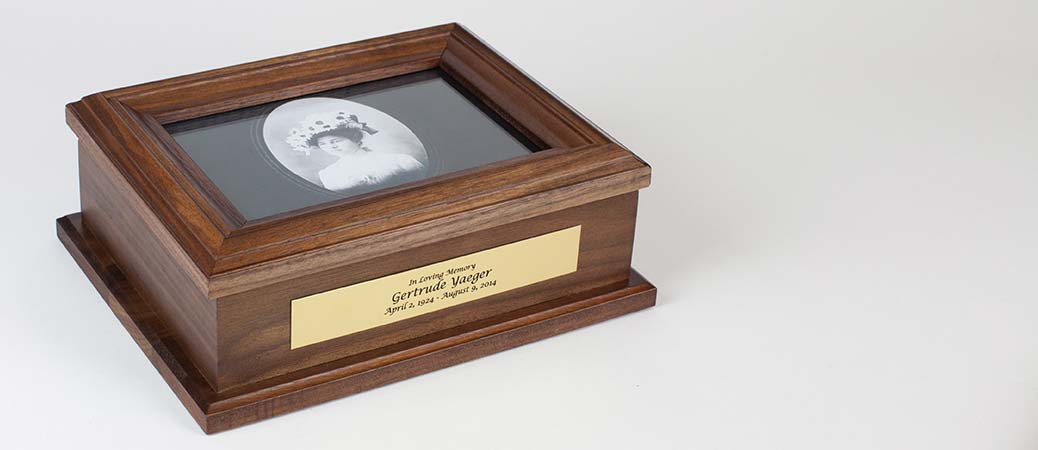 Keepsake boxes are the perfect memorial to your loved one if you've decided on interment, scattering, or placement in a mausoleum or niche. We offer a line of gorgeous walnut wood memorial keepsake boxes, which are memory chests ideal for holding a small collection of special keepsakes. These boxes are ideal for a memorial gift for family members, and tthey can be customized with name plates or laser engraving for a lasting tribute to a loved one.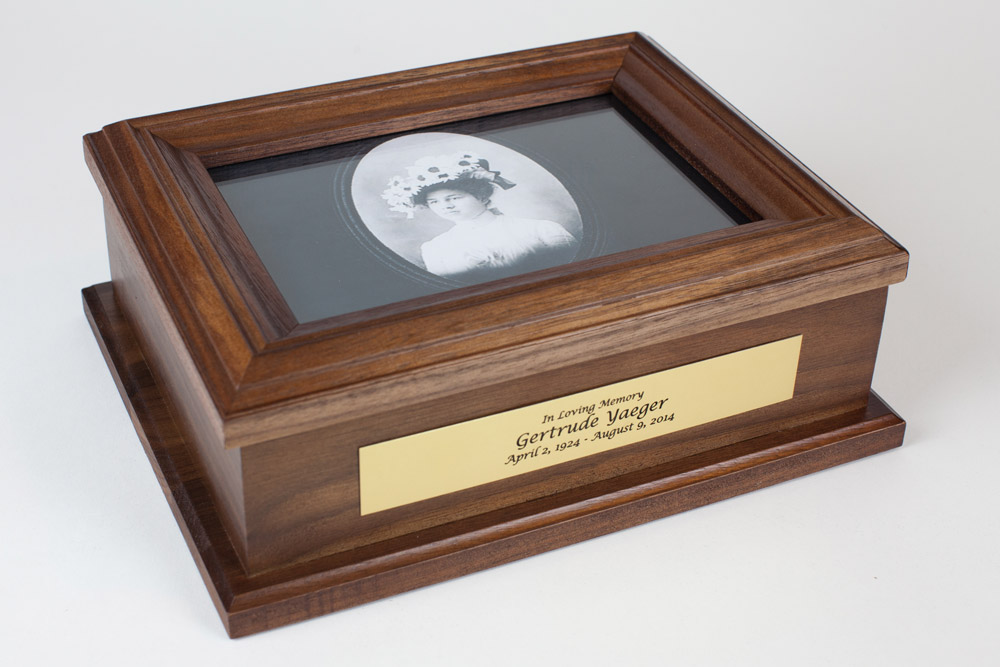 Our custom memorial keepsake boxes are beautifully constructed in the USA. Features include:
A glass lid which can hold a 5×7 photo or card or can be left empty to view to contents inside
A nameplate which can be customized with name and dates or a special comments
The interior and underside of the keepsake box is lined with premium black felt
Hinged lid opening revealing 2″ deep keepsake area
Premium walnut wood with clear, natural finish
This beautiful item and many more memory chests and cremation urn combos in our keepsake category.
ORDER THIS WALNUT WOOD KEEPSAKE BOX HERE
See one of these boxes in detail in the video below:
Here are a few additional angles of this walnut wood memorial:
This Memorial Keepsake Box is available here.