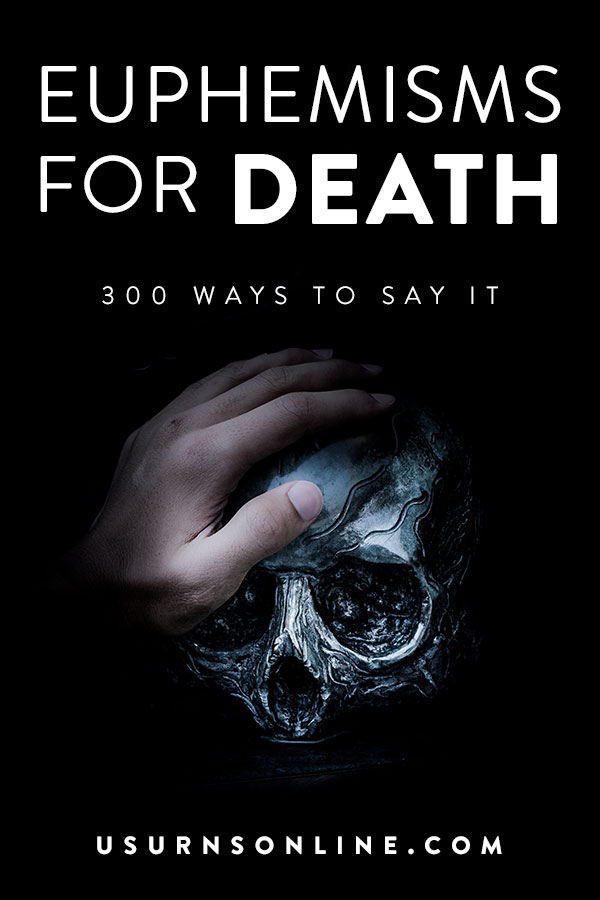 Euphemisms for death abound. This is because there are many ways we talk about death.
Sometimes we talk evasively, in a way that avoids really talking about death. Other times we are trying to be polite and sensitive, especially around the family of the one who has died. Still other times we turn it into a big joke, blunting the razor edge of death's horror with humor.
We can talk about death clinically, with a focus on the physical symptoms that avoids the emotional aspect. And of the flip side we can use purely emotional, whimsical terms like "living on in our hearts" as a way to deflect the crushing reality.
Continue reading

Euphemisms for Death: 200+ Ways to Describe Death & Dying