This one-of-a-kind marble cremation urn is made from either black, white, or green marble and features the famous Hand of God scene from Michelangelo's Sistene Chapel paintings. The marble urn is a durable and beautiful way to memorialize your loved one.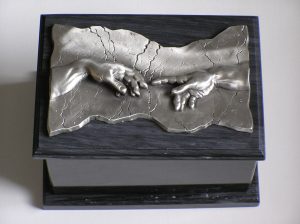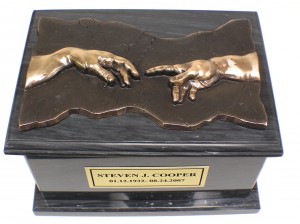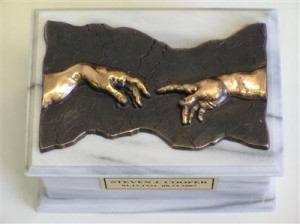 Hand of God Marble Cremation Urn – $499.00
Choose the marble color (black, white, or green), Hand of God plaque finish (bronze or pewter), and plaque with name and dates (additional $40.00). Readers of this blog post may use the following coupon code for $60.00 off the listed price:
sistene60
Cremation urn coupon code valid until 12/31/2010. Free ground shipping with all urn purchases over $130.00 at UrnsNW.com.