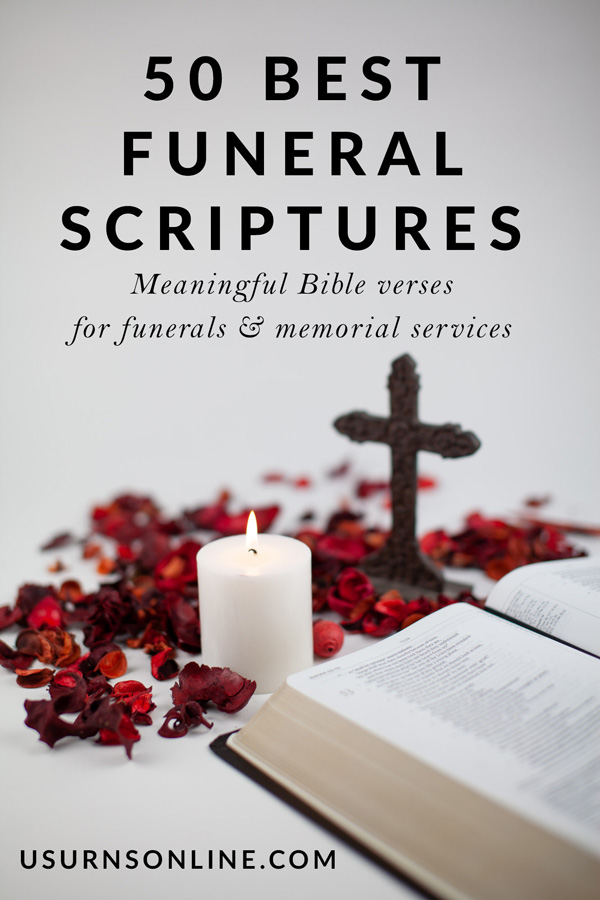 There are so many options for funeral Scriptures that it's hard to choose the right one for your loved one's funeral.
So we've done the winnowing for you. Below, we first feature the 5 best Bible verses for funerals and memorial services. These Scriptures are ideal for simply reading, for a funeral sermon, or as a quote in your eulogy.
After the top five, we have additional Bible verses that focus on proclaiming the Gospel. Next, we have comforting Scriptures to share with the grieving family, plus funeral readings specifically for mom, dad, grandparents, and more.
Lastly, we'll close out with a big list of the many classic and truly meaningful funeral Scripture selections that have been traditionally read at funerals throughout history.
Let's jump in.
Continue reading

Funeral Scriptures: Best Bible Verses for Funerals