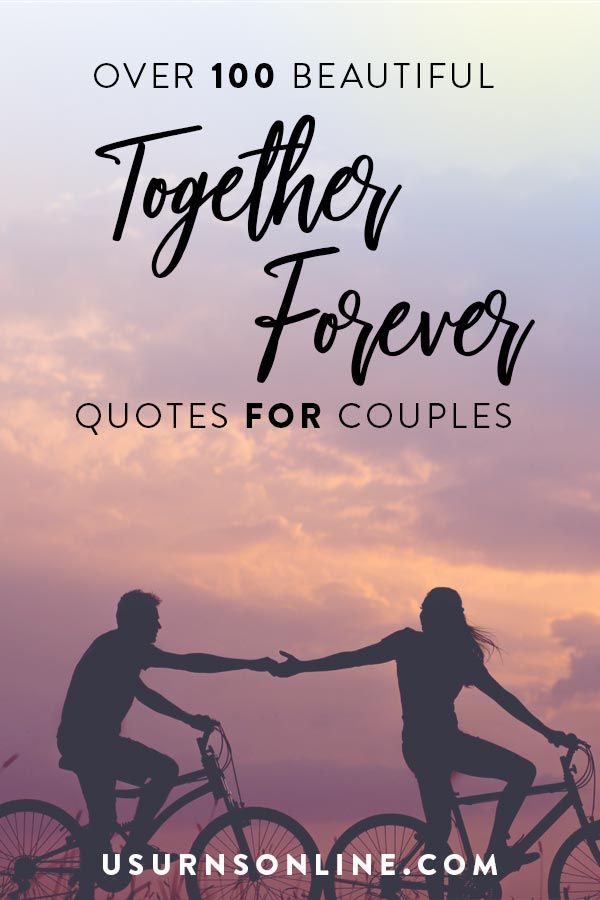 Let's take a look at the best together forever quotes for couple.
Today, we've got a master list featuring 100+ quotes all about life and sharing it with the one you love. We've got short quotes, long quotes, "anonymous" quotes, and classics from literature and poetry. We've got humorous quotes and of course uber-romantic ones as well.
And, significantly, we also have quotes ideal for funeral programs, cremation urn inscriptions, or epitaphs.
Continue reading

Together Forever Quotes for Couples