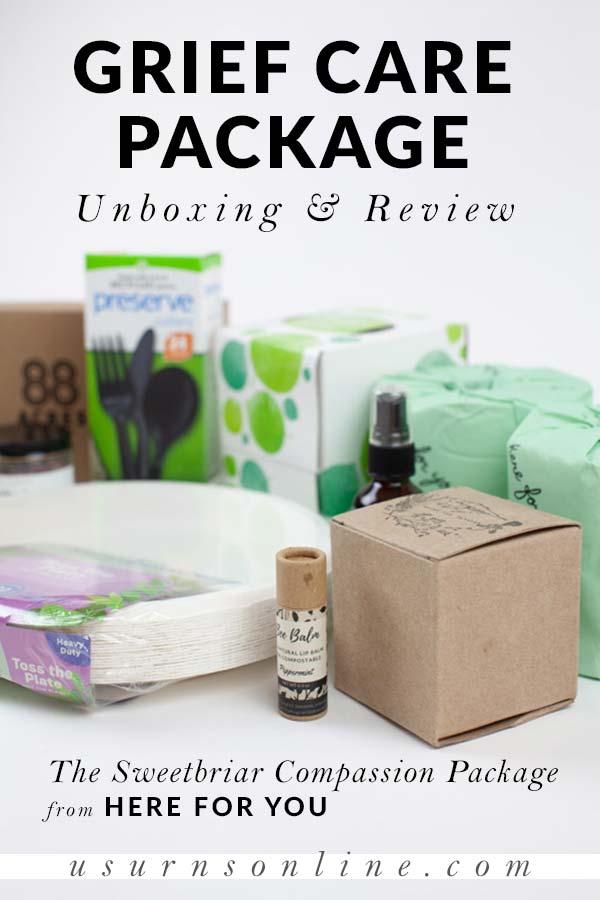 Here for You is a small, woman-owned business that curates practical and thoughtful care packages. Their unique angle is that they provide really, really practical things to send to a grieving friend or family – like, toilet paper.
It's actually a great idea, and receiving one of these boxes (filled with paper plates and, yes, TP) is actually more exciting than it might sound. The products they include are recycled, natural, and truly top-notch, plus they have plenty of personal care items you can add-on to any care package to spruce it up even more.
Below is my review of a Here for You grief care package, along with unboxing photos. (Spoiler alert: I'm going to recommend this company wholeheartedly; they have great stuff and it's really thoughtfully packaged.)
Hopefully this will help you decide on the perfect sympathy gift to send to someone you care about who is far away!
Continue reading

Here for You: Grief Care Package Review & Unboxing