Last Updated on October 24, 2016
Using premium potter's clay, a ceramic artist hand throws, glazes, fires, and finishes each elegant Celadon Blue Ceramic Urn with precision and graceful beauty. If you're looking for an unique work of ceramic art, a piece that is hand made from start to finish in the USA, and one that comes in at an extremely affordable price, this is it.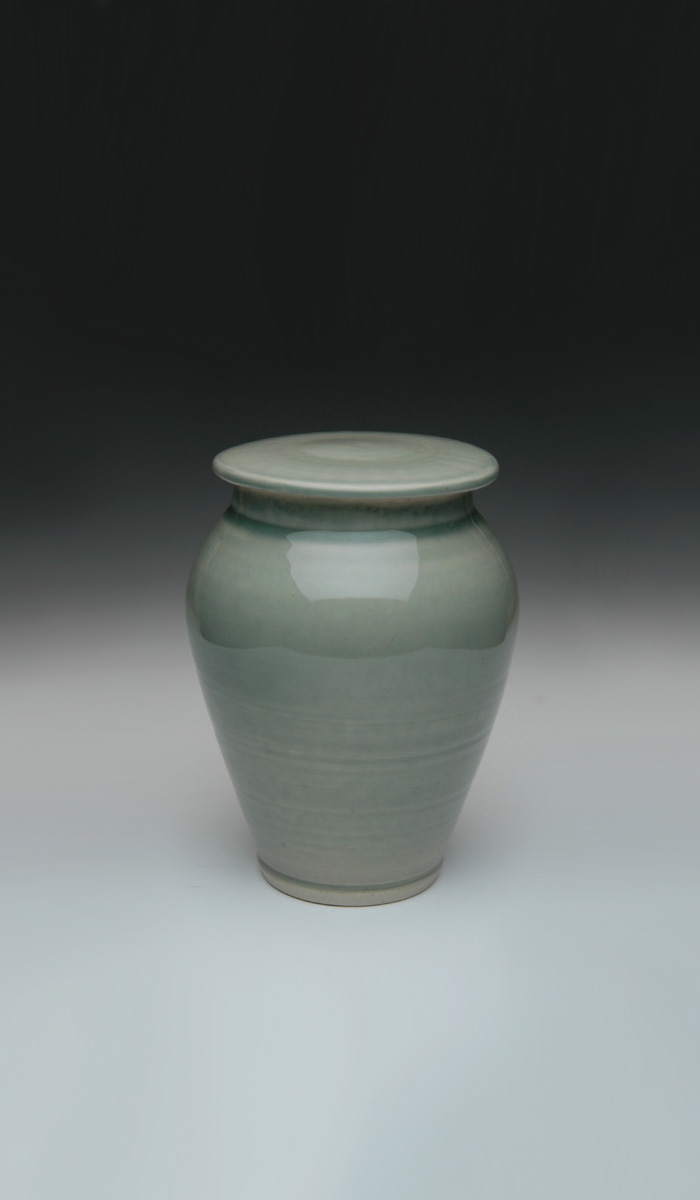 The ceramic artist who lovingly crafts most of our ceramic cremation urns has worked with clay for over 30 years, and finds great joy in the exploratory process of individually creating each memorial. The Celadon Blue is just one of many colors available; Brown Mousse, Cobalt Blue, and Green Tea are also popular choices.
The urn is available in multiple sizes, the smallest is a Keepsake or Child size at 45 cubic inches, and the Standard comes in at a minimum of 180 cubic inches. The Large is slightly more spacious at 220 cubic inches, and the roomiest is the Companion or Double urn size, which is designed to hold the remains of two individuals with a capacity of 375 cubic inches.
You can choose your shape as well; pictured above, the Celadon Blue ceramic urn is in Shape #1. Other options include: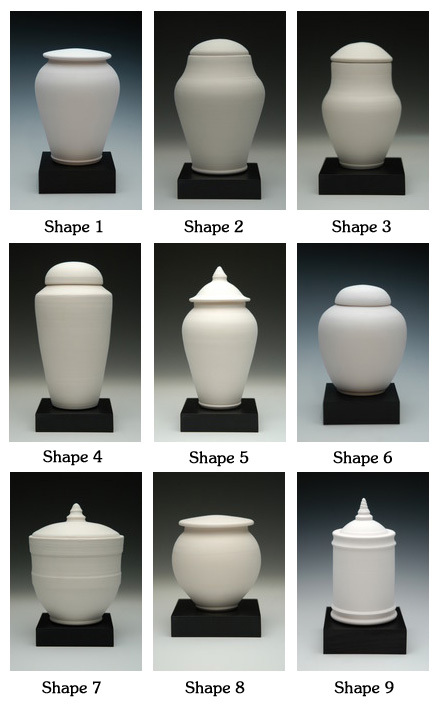 If you're interested in this month's spotlight memorial, the Celedon Blue Ceramic Urn, use this coupon code at checkout for 10% off: CBCU10 (expires 2/28-2015)
If this month's spotlight deal doesn't interest, use this coupon code for a bonus of $10 off any item at Urns Northwest: A770A50M45C (does not expire)