Plan the Perfect Funeral in 7 Steps
1. Learn & Plan Ahead
As much as possible, educate yourself and plan your funeral in advance.
This will ease stress on your loved ones, reduce costs, and help you get what you want.
2. Set Your Budget
Funerals cost a lot. But there are many ways to save while still honoring your loved one the way they deserve.
Much will come down to the choices you make, and our funeral planning guide will help you compare affordable vs high-end options.
Here's how to set your funeral budget.
Research

average funeral costs

Take a look at your finances and insurance, then determine what you can afford

Consider donations in lieu of flowers

Ask a friend

to help you stay on task and avoid unnecessary purchases
3. Choose Disposition Method
For most of us, this comes down to burial vs cremation. You can learn about all the various disposition methods, which include some out-there ideas, but essentially the choice will be between cremation and burial.
We have helpful guides to both burial and cremation that will answer most of your questions and help you decide, if you haven't already.
Consider whether or not to embalm. And here's the complete list of everything that you can do with your body, including all sorts of alternative burial and preservation methods.
4. Choose the Type of Service
There are many types of funeral services. We've explained each one here, including the "before" events (wake, viewing, visitation) as well as "after" events (reception, cremation, scattering, committal).
For most, the main decision is between a traditional funeral or a less formal, more contemporary celebration of life. If the service is to be after burial or cremation, the program can be much the same as either of those but is typically called a memorial service.
Learn more: 10 Types of Funeral Services & Memorial Celebrations
5. Plan the Service Events
Next you'll need to choose what events should make up the service itself. Think through the order of service - what should be included? 
You'll want to choose an officiant, decide on readings, Scriptures, prayers, and songs, as well as who should give the eulogy.
Consider open vs closed casket, a moment of silence and reflection, special music, open mic sharing time, or any other special memorial tributes.
Funeral Readings, Speeches, and Prayers:
Funeral Options & Events:
6. Plan a Reception
What will people do after the service?
There's something familiar yet special about sharing a meal, from finely catered delicacies to homestyle potlucks.
Read our Funeral Reception Planning Guide for more.
7. Choose a Final Resting Place
The traditional resting place is burial at a cemetery. Some people choose to have the body interred in a crypt or mausoleum.
But now that cremation is the most popular disposition choice, the final resting place can vary. Many families scatter all or part of the ashes. Others choose to keep the cremation urn at home. You can also bury the urn, or place it into a columbarium niche at the funeral home.
Here are more creative and interesting things to do with cremated remains.
1. Educate yourself.
Learn about the options available. Burial vs cremation. Flat markers vs upright headstones. Funeral vs "celebration of life."
Know your rights, too, and get familiar with what costs to expect. There's lots to learn, but we've provided easy-to-digest resources on just about every topic. (Just keep scrolling.)
The more you know, the more confident you'll be that you're honoring your loved one in a way they would appreciate.
2. Only buy what you need to.
Aside from the basic services fee, you don't need to buy a thing from the funeral home.
While it's often convenient to choose what the funeral home has to offer, just know that legally, you can buy whatever you want from whoever you want.
You're in charge, and you can get the funeral you want for your loved one. Learn more.
3. Consider ahead of time what you need to do.
Here's a helpful checklist to get ready now so that you're not worried later.
4. Tell the funeral home you'd like to save.
They'll work with you to help meet your needs in a way that is cost-effective yet also honors your loved one. They won't know unless you tell them.
Use these funeral budgeting tips to help maximize your savings.
5. Personalize the event as much as you'd like.
Add one small touch that means so very much. Or plan something that is completely out of the norm - just like your loved one. Here are 100 ideas.
Complete Guide to Funeral Arrangements
How Do I Plan My Own Funeral?
What Papers Do You Need When Someone Dies?
There are a lot of documents involved when planning a funeral and wrapping up a loved one's affairs. Here's a quick guide to help you gather the important papers.
34 Creative Memorial Service Ideas
The memorial service is a time to honor the unique life and legacy of a beloved individual. The ways that you can do this are as unique and varied as your loved one. Here's some creative inspiration.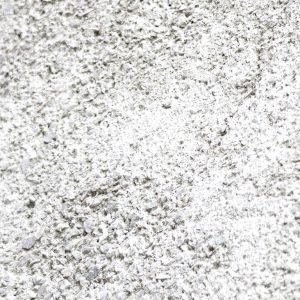 What Are Cremated Ashes Like?
Cremated ashes, also known as cremated remains, are the bone matter that is left once the cremation process is complete. Many people would like to know, What are cremated ashes like? Let's find out.
Popular Funeral Resources
As is a tale, so is a life: Not how long it is, but how good it is, is what matters.
- Seneca
Come to me, all who labor and are heavy laden, and I will give you rest.
- Matthew 11:28
Death is nothing at all,
I have only slipped into the next room
I am I and you are you
Whatever we were to each other, that we are still.
- Henry Scott Holland
I lift up my eyes to the hills;
Where does my help come from?
My help comes from the Lord,
The Maker of heaven and earth.
- A Prayer from Psalm 121