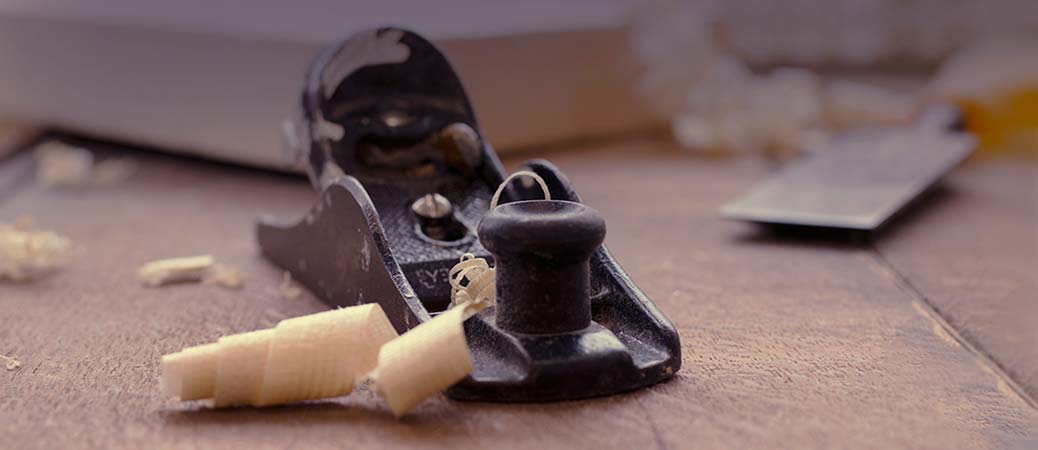 Last Updated on
Here are 100 of the world's most beautiful wood cremation urns. We've arranged them into five groups to help simplify your browsing:
Simple & Elegant – Expertly crafted wood urns that convey a sense of simplicity and elegance.
Unique Accents – These memorials offer unexpected colors and accents which draw the eye to appreciate the beauty of the woodworker's skill.
Wood Art Inlays – Wood cremation urns with jigsaw puzzle-like art scenes in three dimensions, using real wood assembled in layers.
Hand Turned Wood Urns – Premium wood turned onto a lather and finished to perfection.
Heartwarming Images – These memorials include personalized engraved photos of your loved one, lovebirds, hearts, religious symbols and more.
Please note that this post contains affiliate links, which means that if you purchase something you see on our site we may receive a commission at no cost to you. See our full disclosure here for more details.
The World's Most Beautiful Wood Cremation Urns
Scroll on down to view 100 of the most beautiful wood cremation urns ever made, and remember to Pin your favorites to save them, or Pin the entire list using this image:
SIMPLE & ELEGANT
Below you'll find elegant designs notable for their simplicity of shape and adornments. These wood cremation urns make idealistic use of real hardwoods such as Cedar, Black Walnut, Cherry, Elm, Mahogany, and more. To achieve such beauty in simplicity, the requisite expertise in woodcraft is plainly evident.
Note that many of these simple wood urns can be personalized with laser engraving of an inscription. Click or tap each image to be taken directly to the product page on the seller's retail store.
Cherry Urn with Sculpture Art Carving
Cedar Wood Cremation Urn
Boston II Companion Urn in Walnut
Round Cremation Urn in African Mahogany with Walnut & Maple Inlays
Wall Mounted Wood Cremation Urn with Personalized Engraving
Woodsculpt Collection
Wilmington Cross Urn in Walnut
Boxwood Cremation Urn
Deer Mahogany Wood Cremation Urn
Burl Elm Wood Cremation Urn
Sonata Cedar Wood Urn
Laser Carved Train Urn in Cherry Wood
Black Walnut Cremation Urn
Soulmates Wooden Companion Urn with 3-Dimensional Art
Laser Carved Dragonfly Urn in Cherry Wood
Dovetailed Wood Urn
Esteem Mahogany Wood Urn
Black Walnut Wood Cremation Urn
Maple Wood Cremation Urn with Walnut Inlays
Handmade Wooden Cremation Urn in Walnut with Maple & Bubinga Inlays
Radiata Wood Urn with Espresso Finish
Elegant Padauk Cremation Urn
UNIQUE ACCENTS
These urns offer something different, something surprising, something to ponder. One of a kind wood memorial urns that are beautiful and expressive. Click each picture for more info or to order.
Amarinth Crimson Vessel
Tranquility Radiata Wood Urn with Ceramic Roses
Marquetry Wood Cremation Urn with Floral Inlay
Black Cherry Cremation Urn
Blue Mineral Chestnut & Birch Cremation Urn
Hand Turned Cowboy Hat Maple Wood Urn
Dragon Scroll Memory Chest
Ambrosia Maple Burl Urn
Big Leaf Maple Burl with Embedded Gold Leaf
Silver Maple with Hand Carved Maple Leaves and Pyrography
Tree of Life Wood Carved Keepsake Box
Veneration Hand Carved Urn
Wooden Chest Urn with Pewter Accents
Pacific Yew Tree Trunk Chest
WOOD ART INLAYS
These beautiful wood cremation urns boast incredibly detailed 3-dimensional inlays of artistic scene etched in real wood. Made in the USA from premium hardwoods, most designs are available in the wood type pictured as well as others, including Walnut, Oak, and Maple.
The inlays use a variety of woods in their natural colors which are laser engraved in fine detail then assembled together in layers like a jigsaw puzzle. This creates a realistic 3D effect which causes the art scene to "pop." Personalized engraving of name, dates, and more is also available. Most designs are available as standard, companion, and keepsakes urns, and can be made into a memorial clock as well. Click or tap each image for more information.
Walnut Wood with Cardinal Bird
Astoria Lighthouse in Dark Walnut
American Eagle in Oak Wood
Walnut Wood Astioria Urn with Lilies
Ambassador Salmon Fishing Urn
Dark Walnut Wood with Golfing Scene
Desert Coyote with Cactus in Oak
Motorcycle Road Home Cremation Urn
Butterfly Astoria Urn in Walnut
Clock Cremation Urn with Hummingbird Inlay
Boat Fishing Cremation Urn in Walnut Wood
Maple Wood Hibiscus Flower Inlay Art Urn
Farm Tractor Walnut Wood Cremation Urn
Seascape Sailing Keepsake Urn
Walnut Wood with Rustic Mountain Lakes Inlay
Astoria Maple Wood Urn with Cherry Blossoms
Octagon Sailing Ship Urn in Walnut Wood
High Country Haven Bear Urn
Soaring Eagle Walnut Wood Cremation Urn
Soft Breezes Sailing Inlay Art Urn
Ambassador Salmon Fishing Urn in Oak
Hawaiian Beach Walnut Wood Urn
Cowboy Riding Home Urn in Walnut Wood
Hummingbird Inlay Art Scene in Oak
Bicycle Riding Home Cremation Urn
Howling Wolves Walnut Wood Cremation Urn
Moose Urn in Oak
Horse Riding Home Urn
Together Again Companion Urn in Walnut
Old-Fashioned Sailing Ship in Walnut Wood
Astoria Hummingbird Urn
Walnut Wood Surfing Cremation Urn
Whitetail Deer Wood Cremation Urn
HAND TURNED WOOD URNS
Woodturning is a time-honored tradition for fine wood art pieces. The way the lathe reveals the unique grain texture of each wood piece makes it ideal for use as a premium funeral urn memorial for your loved one. Below you will find beautiful wood cremation urns made in a variety of styles and wood types, all turned by hand.
Padauk and Black Walnut Wood Hand Turned Urns
Padauk and Oak Wood Hand Turned Urns
Yew and Plum Wood Hand Turned Urn
Turquoise Blue Hand Turned Wood Urn
Segmented Walnut Wood Hand Turned Memorial Urn
Purple Poplar Wood Hand Turned Memorial Urn
Segmented Maple Wood Hand Turned Memorial Urn
Maple Woodturned Urn
Black Walnut Woodturned Urn
Cherry Woodturned Urn
Black Walnut & Yellowheart Hand Turned Urn
Black Walnut & Padauk Hand Turned Urn
Blue Oak Wood Hand Turned Urn
Walnut, Cherry, and Padauk Wood Urn
Pure Maple Wood Cremation Urn
Hand Turned Cedar Wood Vessel
Dutch Elm Wood Hand Turned Urn
Celtic Cross Green Hand Turned Cremation Urn
Blue Tear Drop Woodturned Memorial
Black Walnut & Zebrawood Cremation Urn
HEARTWARMING IMAGES
The "heartwarming images" collection features touching and inspirational designs. These inlcude religious, personalized, and emotive themes such as the Christian Cross, hearts, horses, lovebirds, personalized photos and drawings, books, Bibles, and more.
Heart Shaped Walnut and Cherry Wood Urn
Book Urn with Lovebirds Inlay
Walnut Wood Cremation Urn with Maple Cross Inlay
Maple Wood Cremation Urn with Walnut Cross Inlay
Bible Wood Urn with Christian Cross Inlay
Your Own Drawing Maple Wood Urn
Inspiration Praying Hands with Cross Inlay Cherry Urn
Mahogany Wood Cremation Urn with Cross
Vision Photo Engraved Walnut Wood Memorial
Mother's Love Horses Inlay Art Cremation Urn
(Visited 56,663 times, 13 visits today)